11th to 18th August 2017
My trip was organised by The Field Studies Council. The course was entitled 'Geology and Scenery of Shropshire and the Borderlands' it was expertly directed by David Cronshaw. Daily trips into the area enabled us to get a better understanding of the Geology of the area and the way it had been formed. These photographs give some idea of our trips and I have tried to give correct titles to them but I am sure there are some mistakes. This may make you look more closely to spot the errors! I would be pleased to have any feedback with corrections.
The weather was warm with little rain during our trips but very wet underfoot from some over night rain on some days.
This page shows photographs of the trip and on this occasion I have included photos of any wildlife seen. Some photos are of a poor quality but serve as a record of the trip.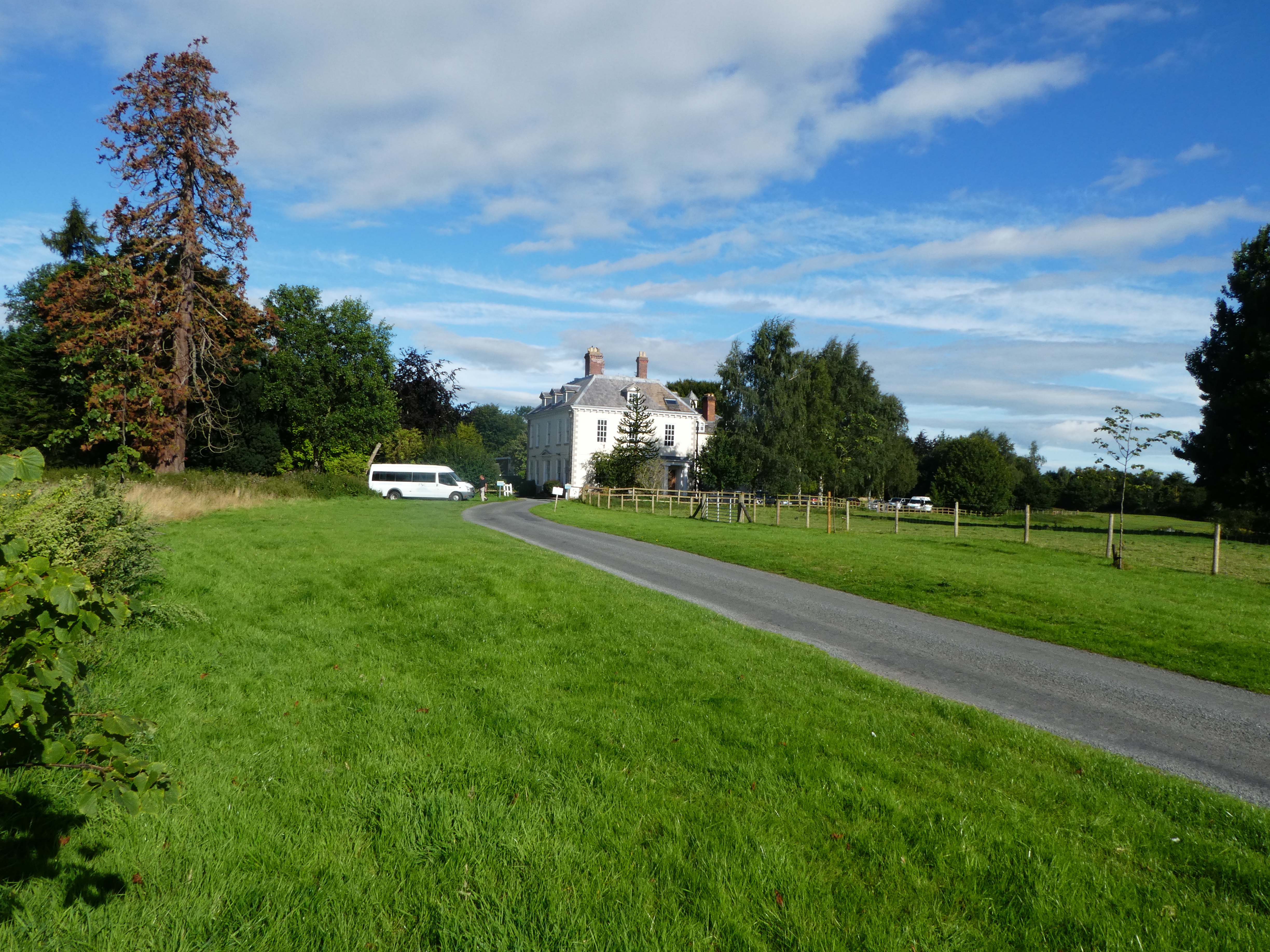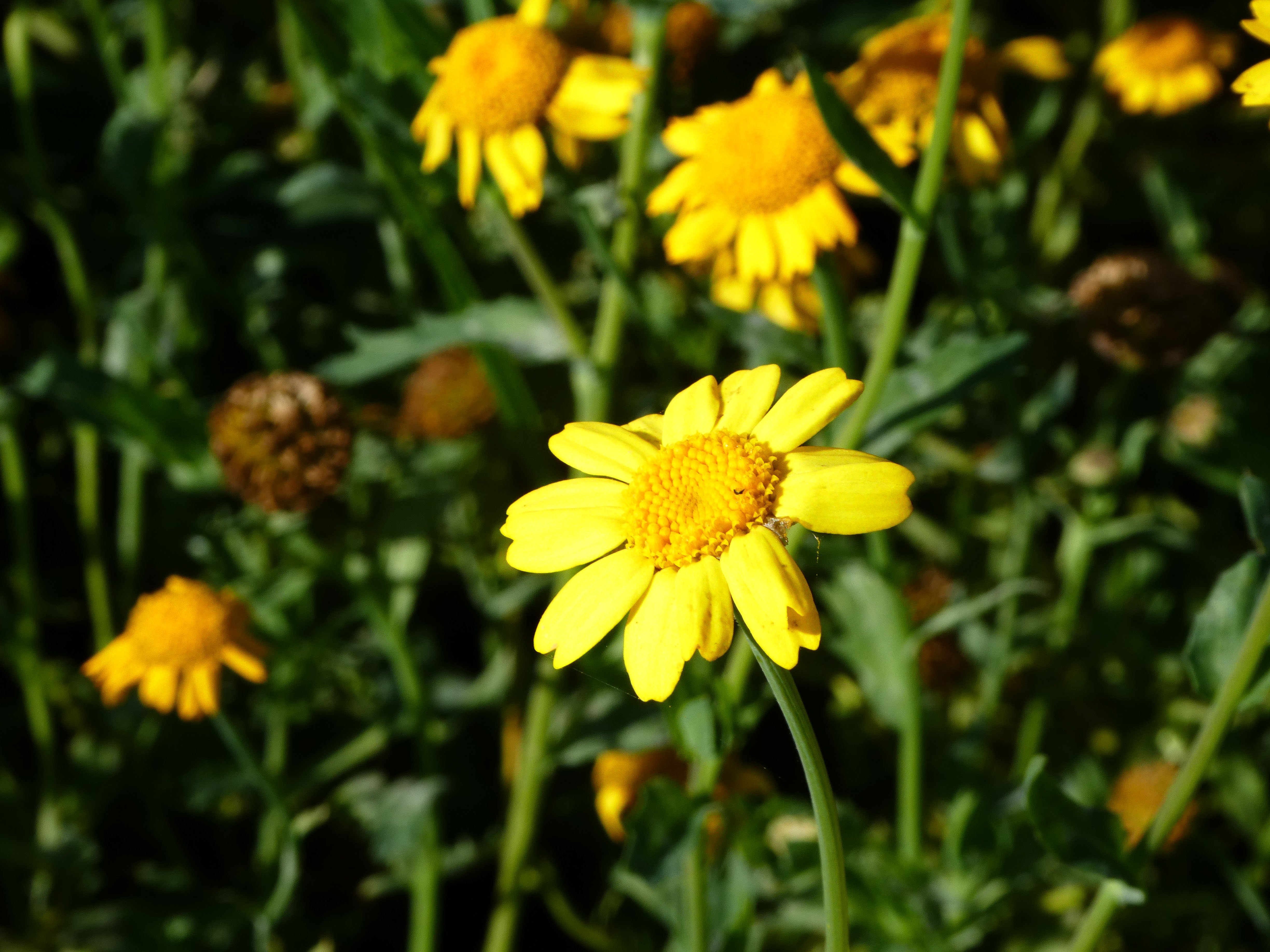 Corn Marigold
Chrysanthemum segetum
The Ercall, Maddocks Hill and The Hatch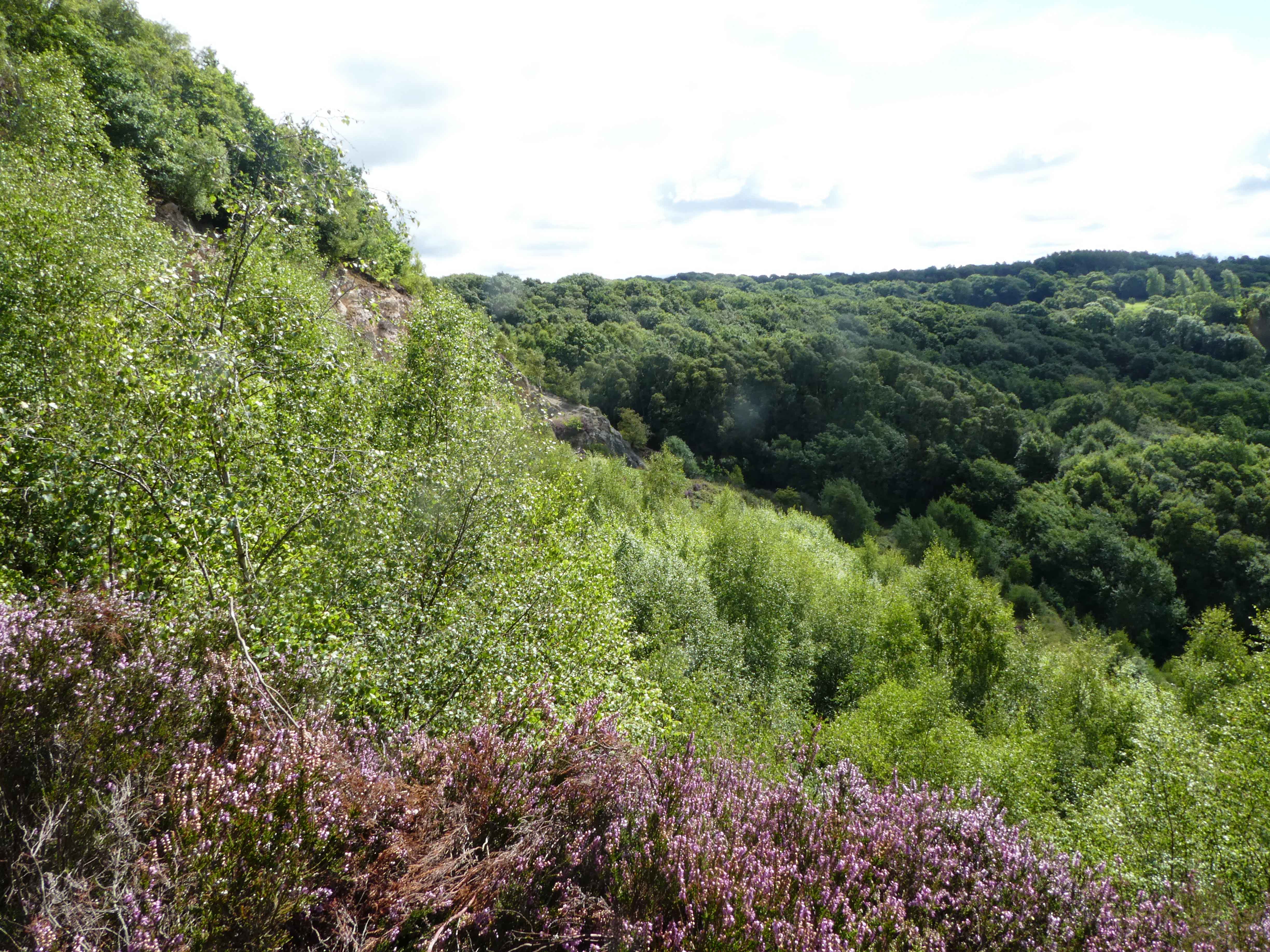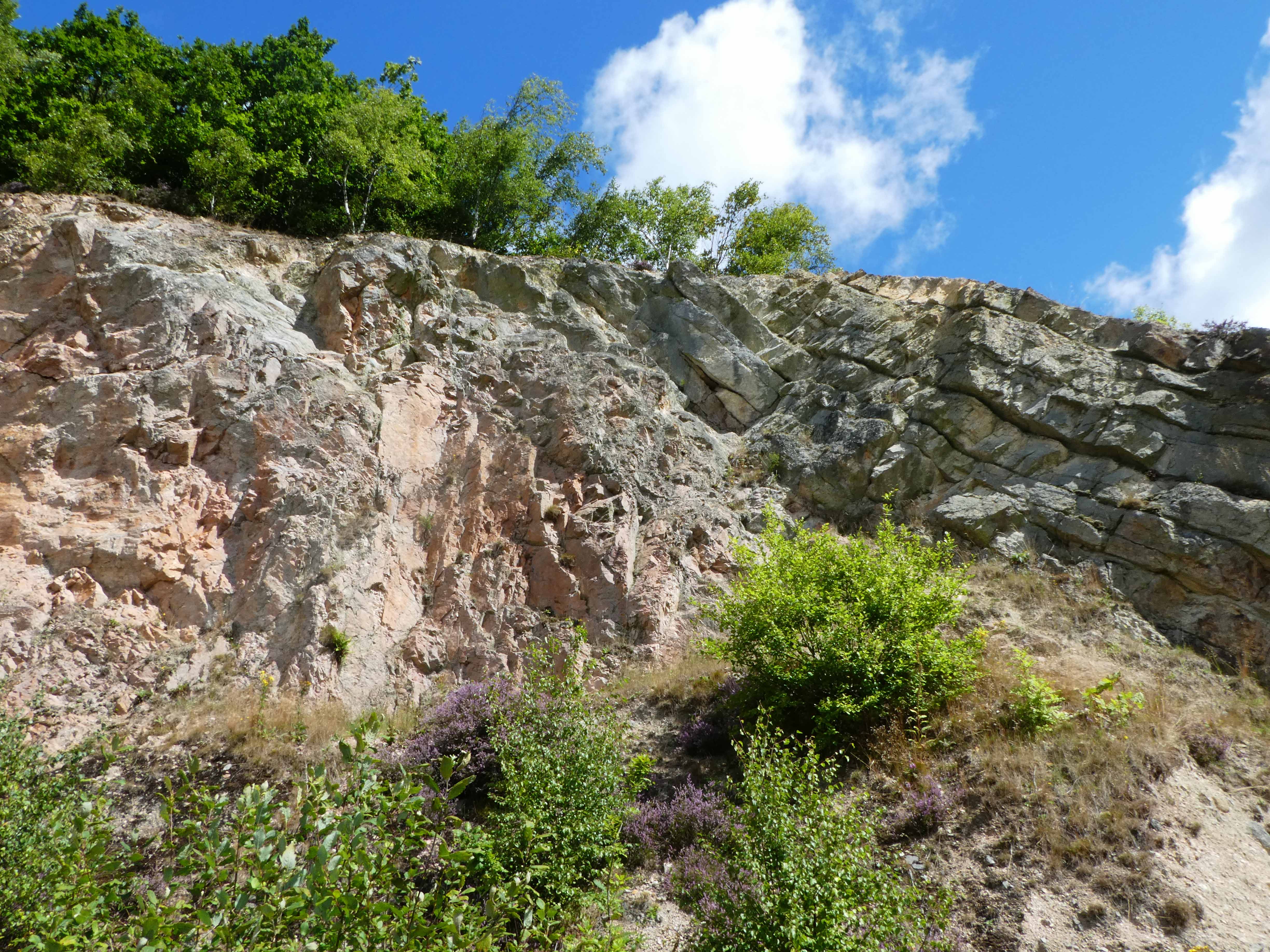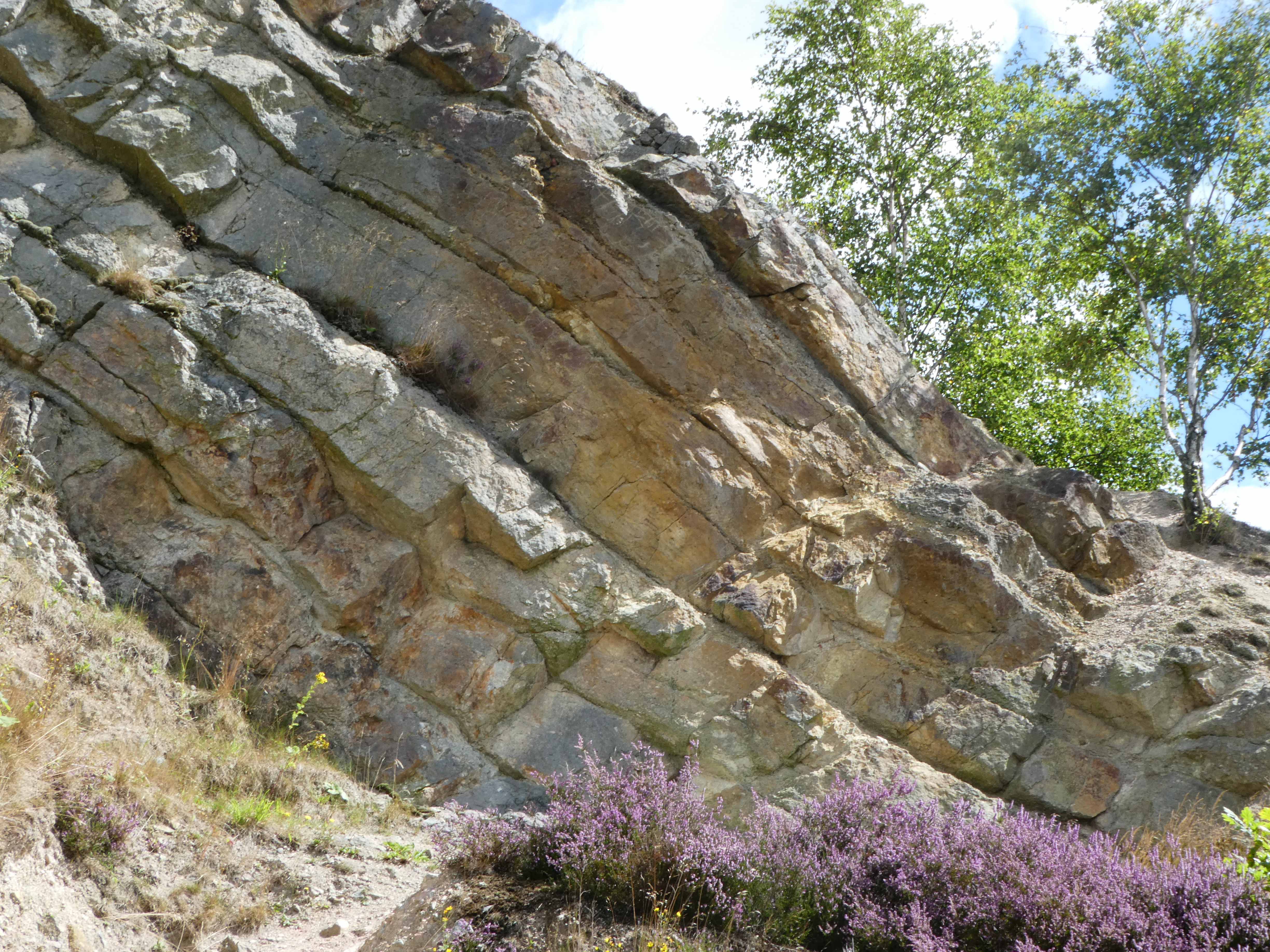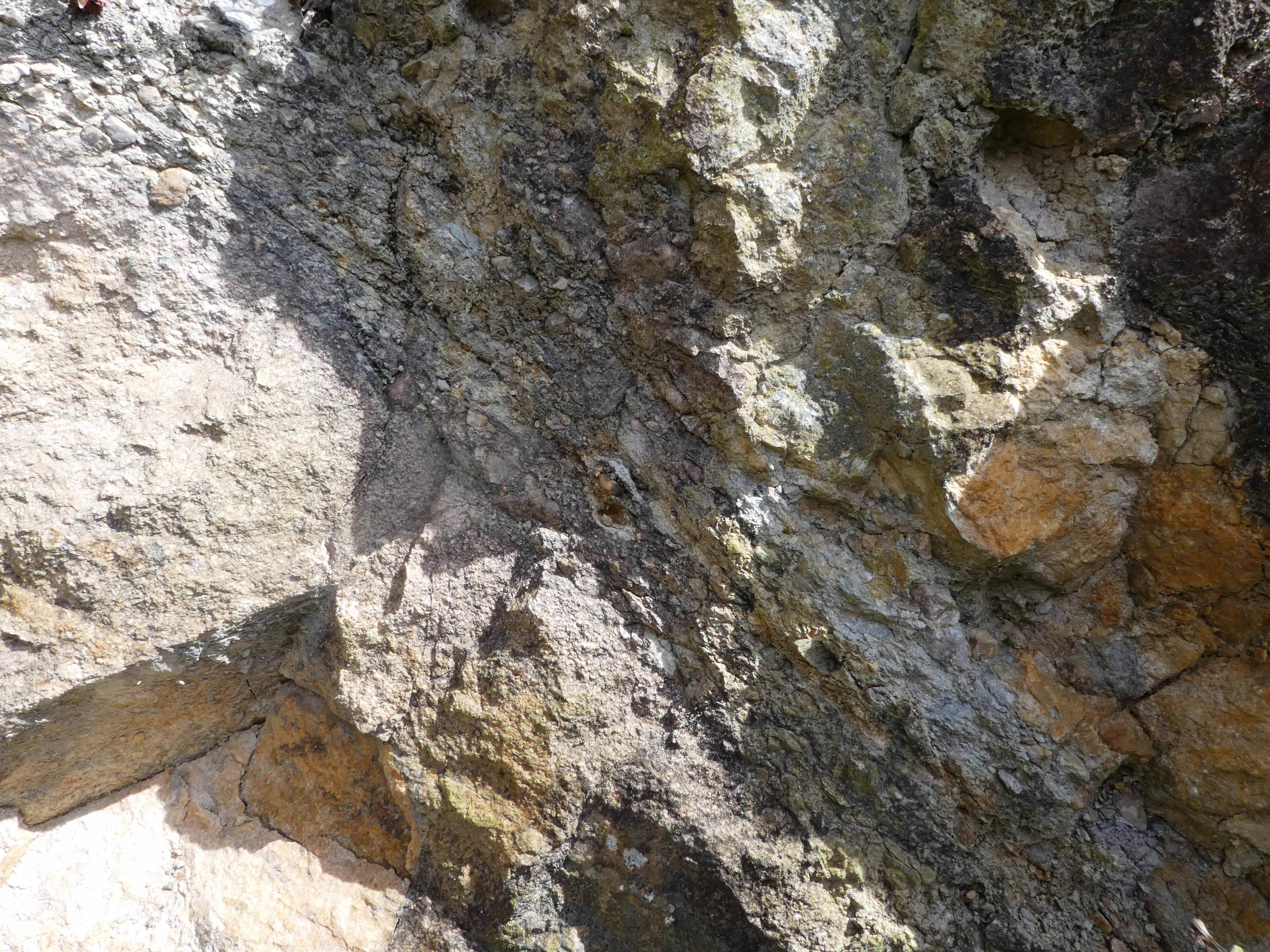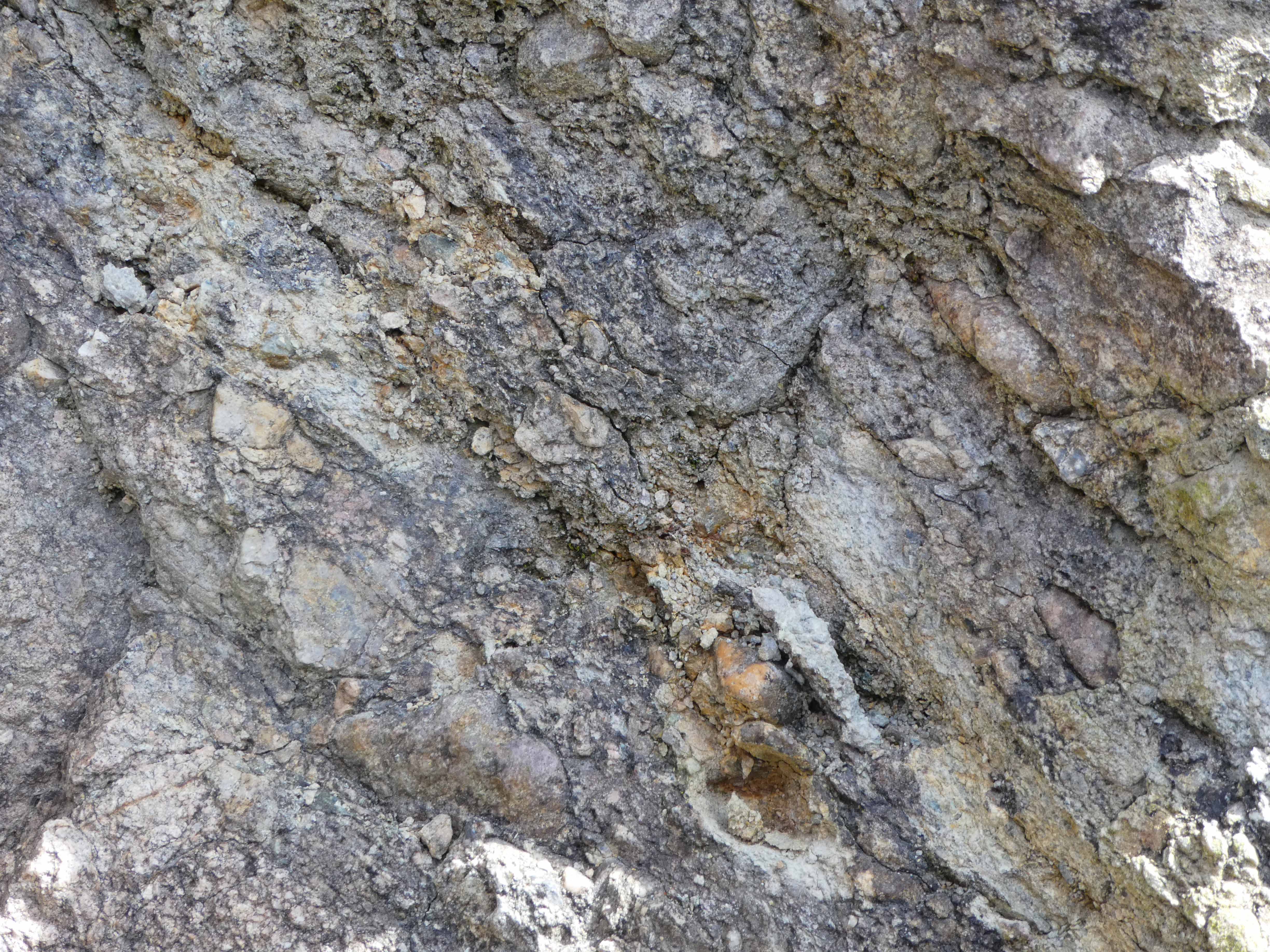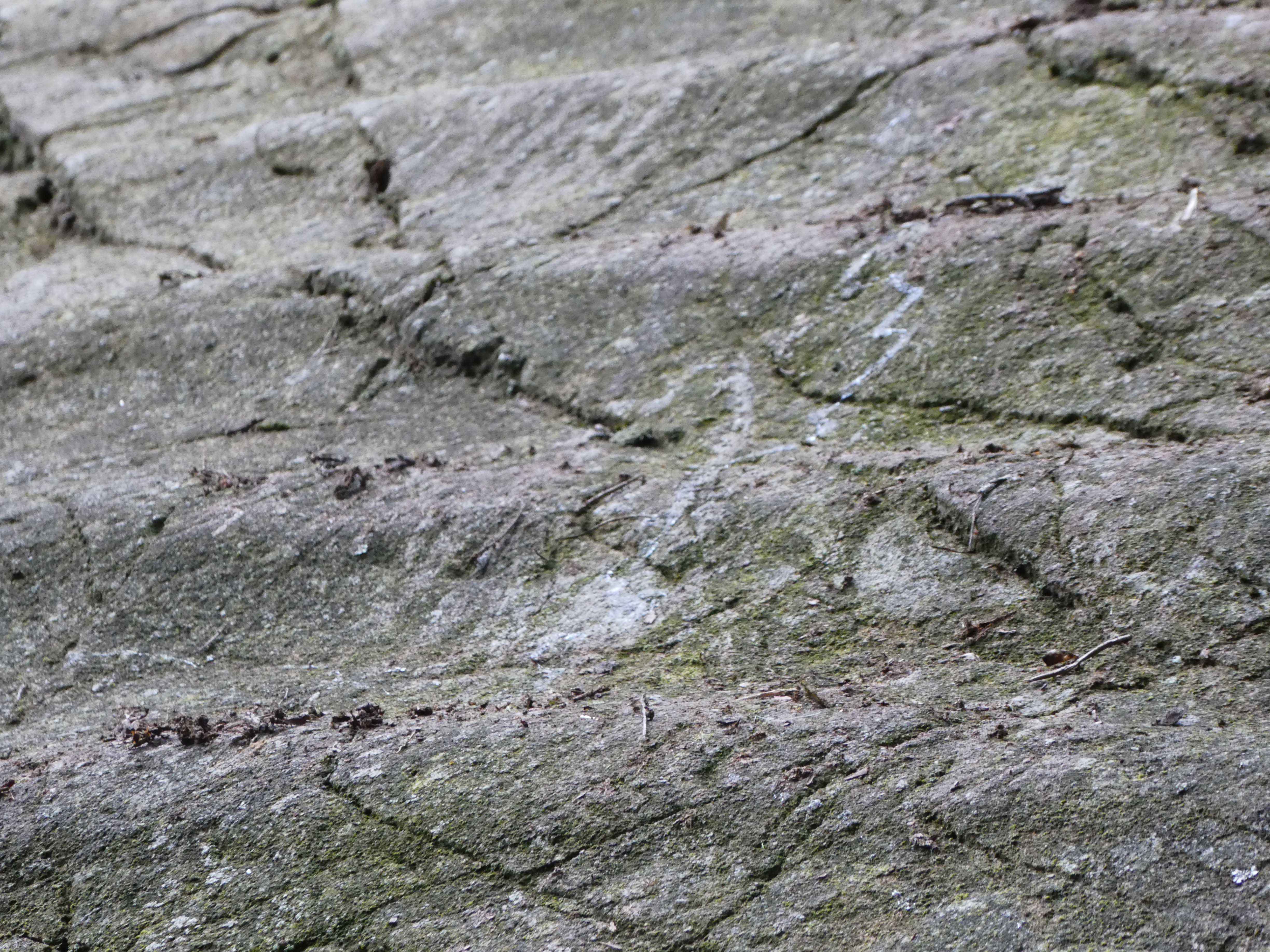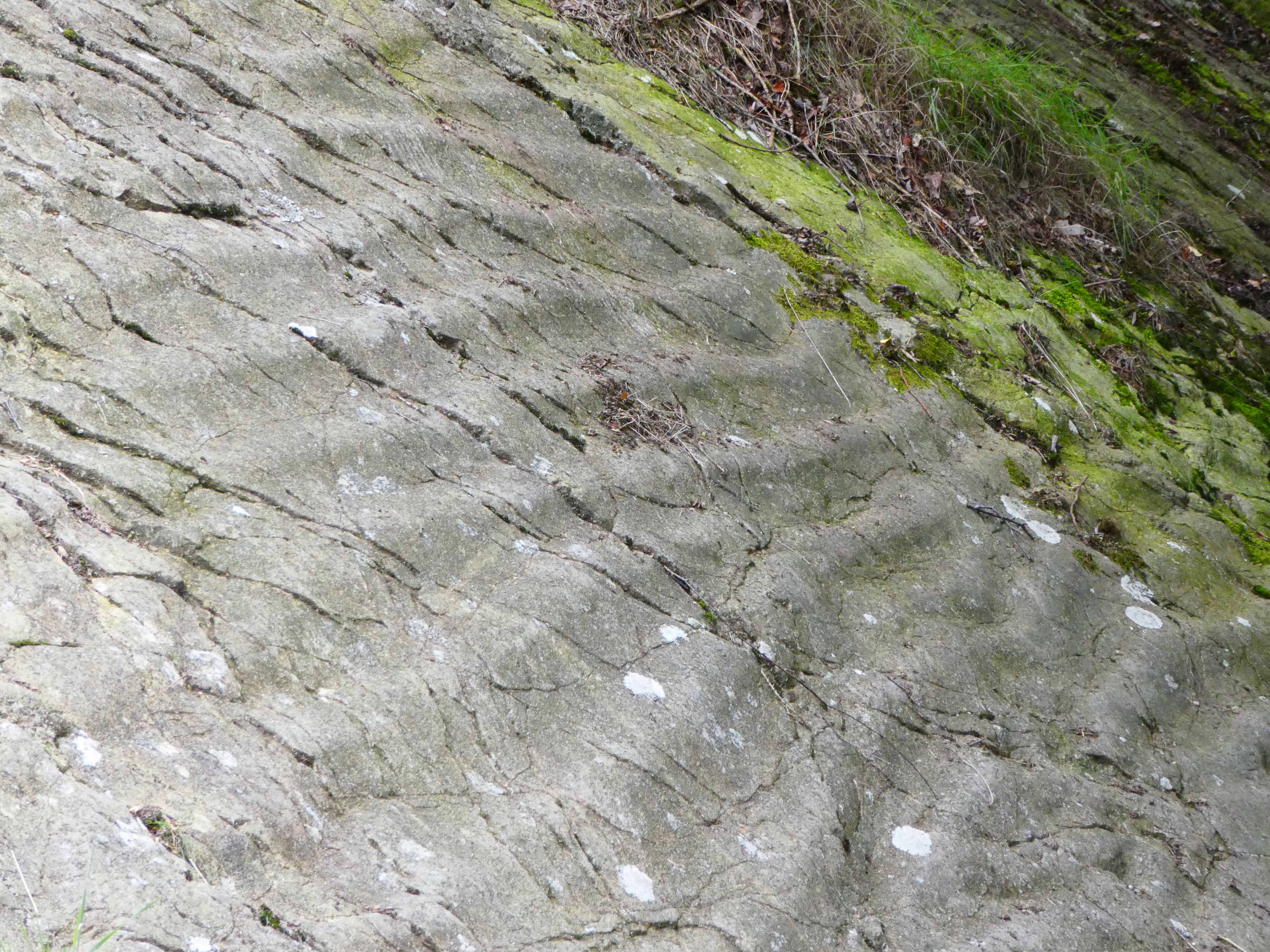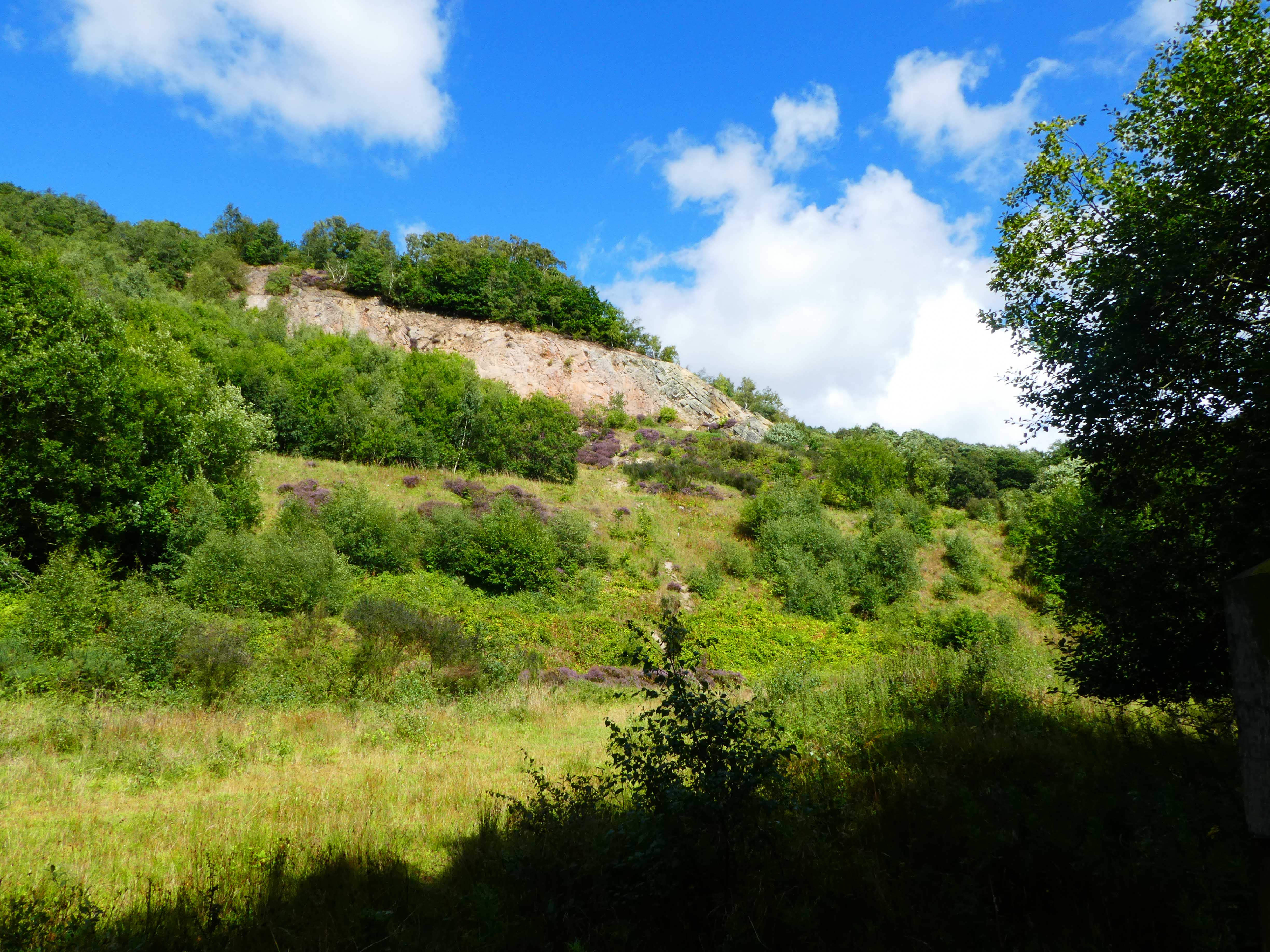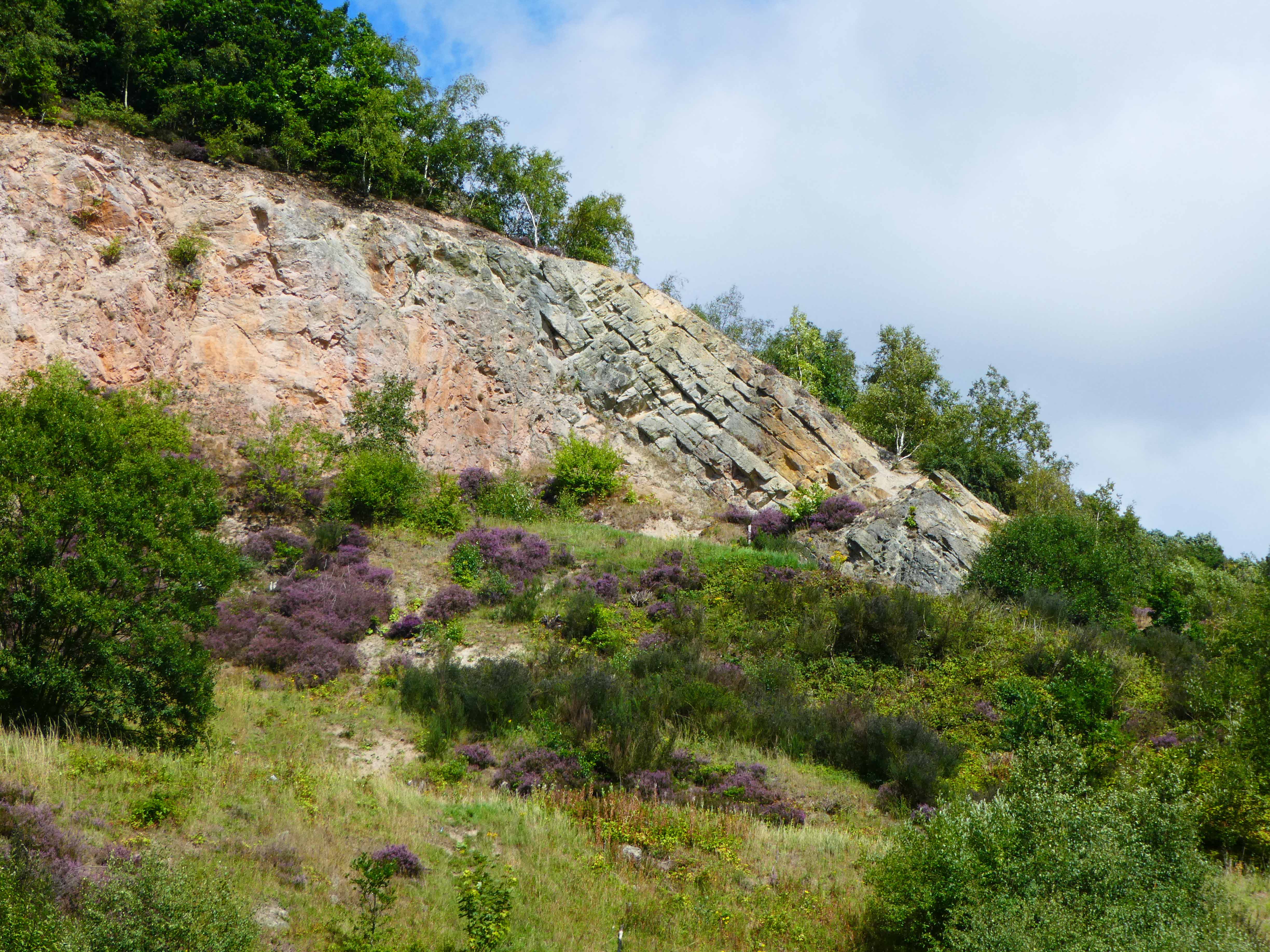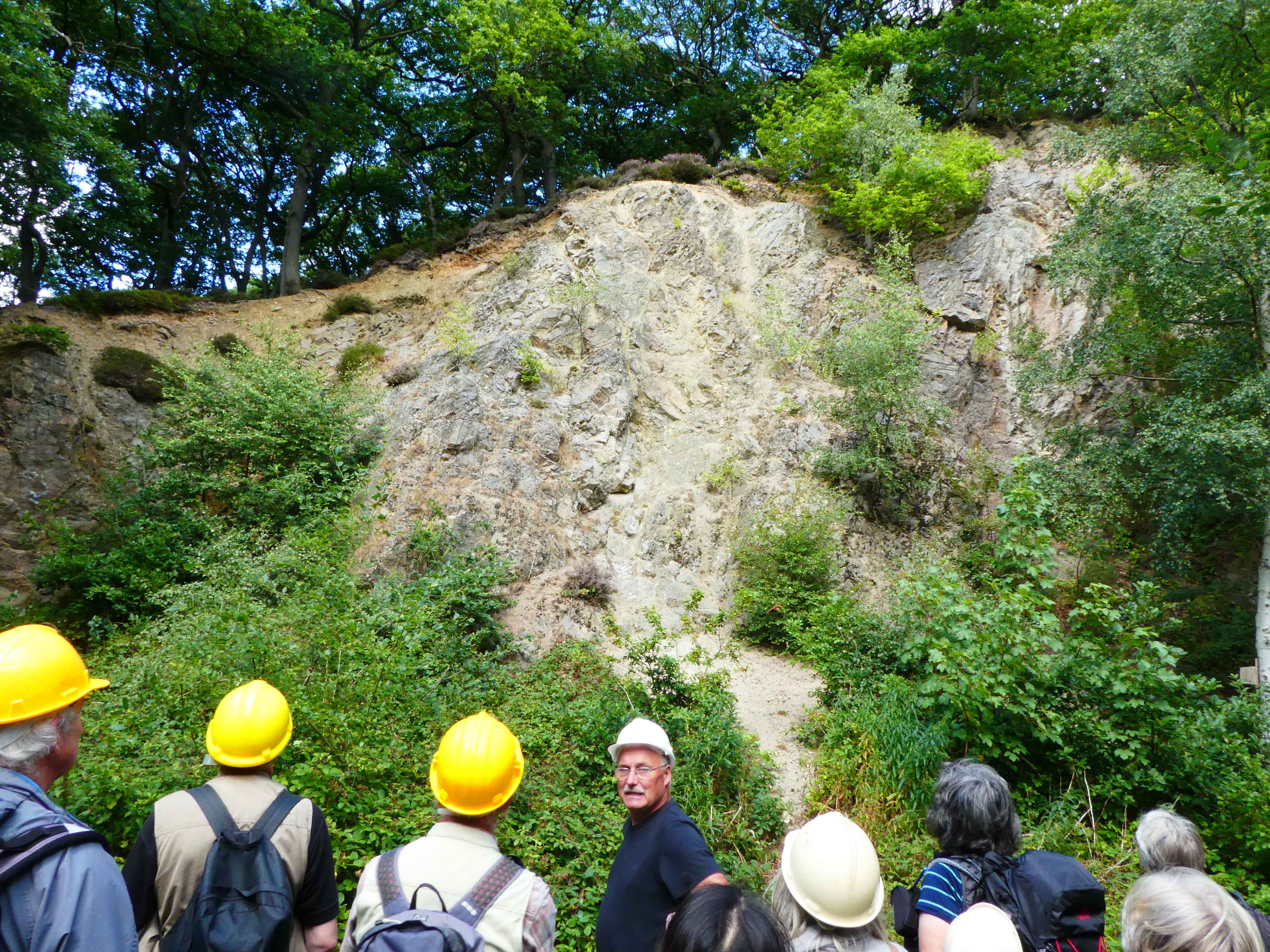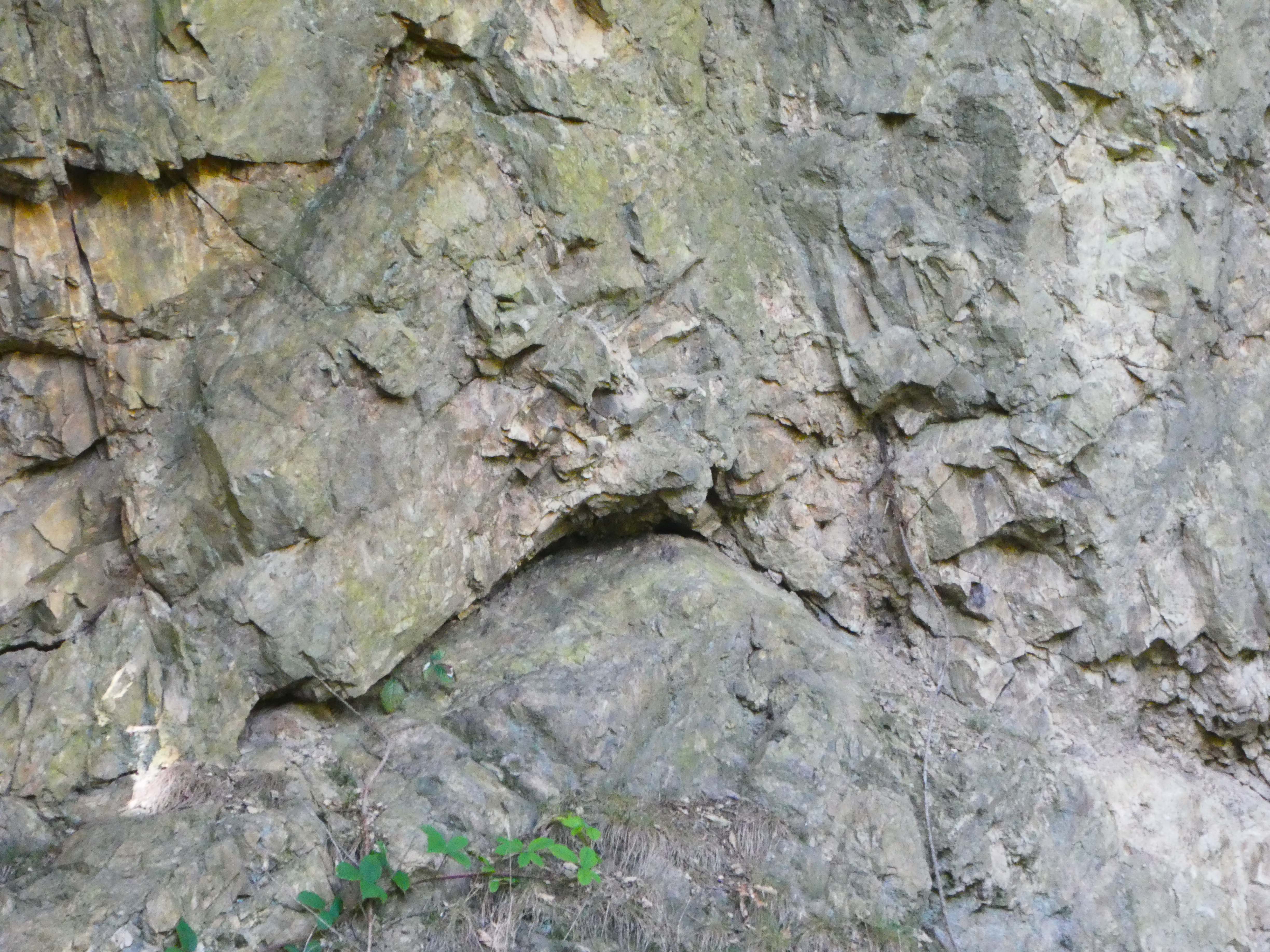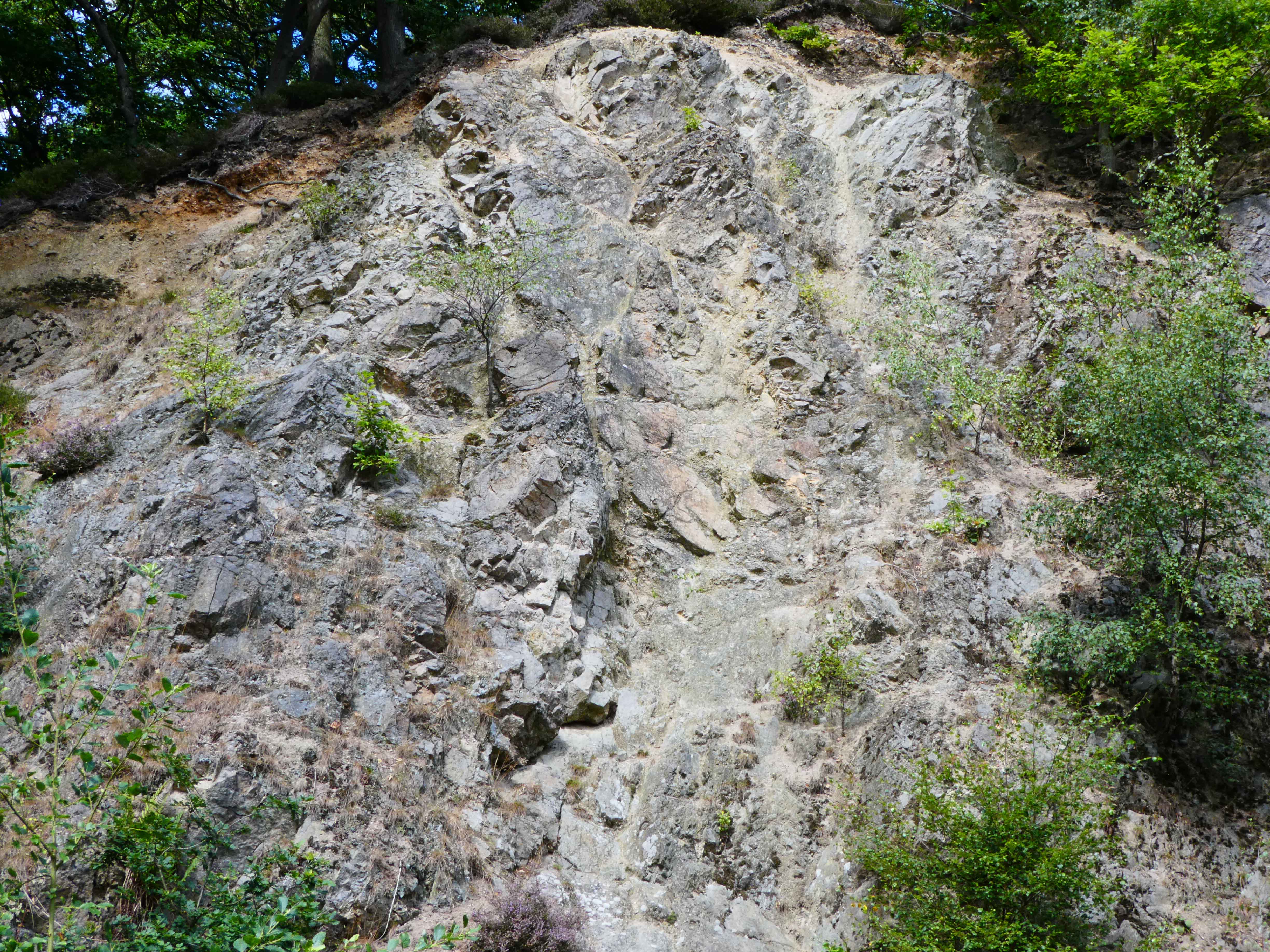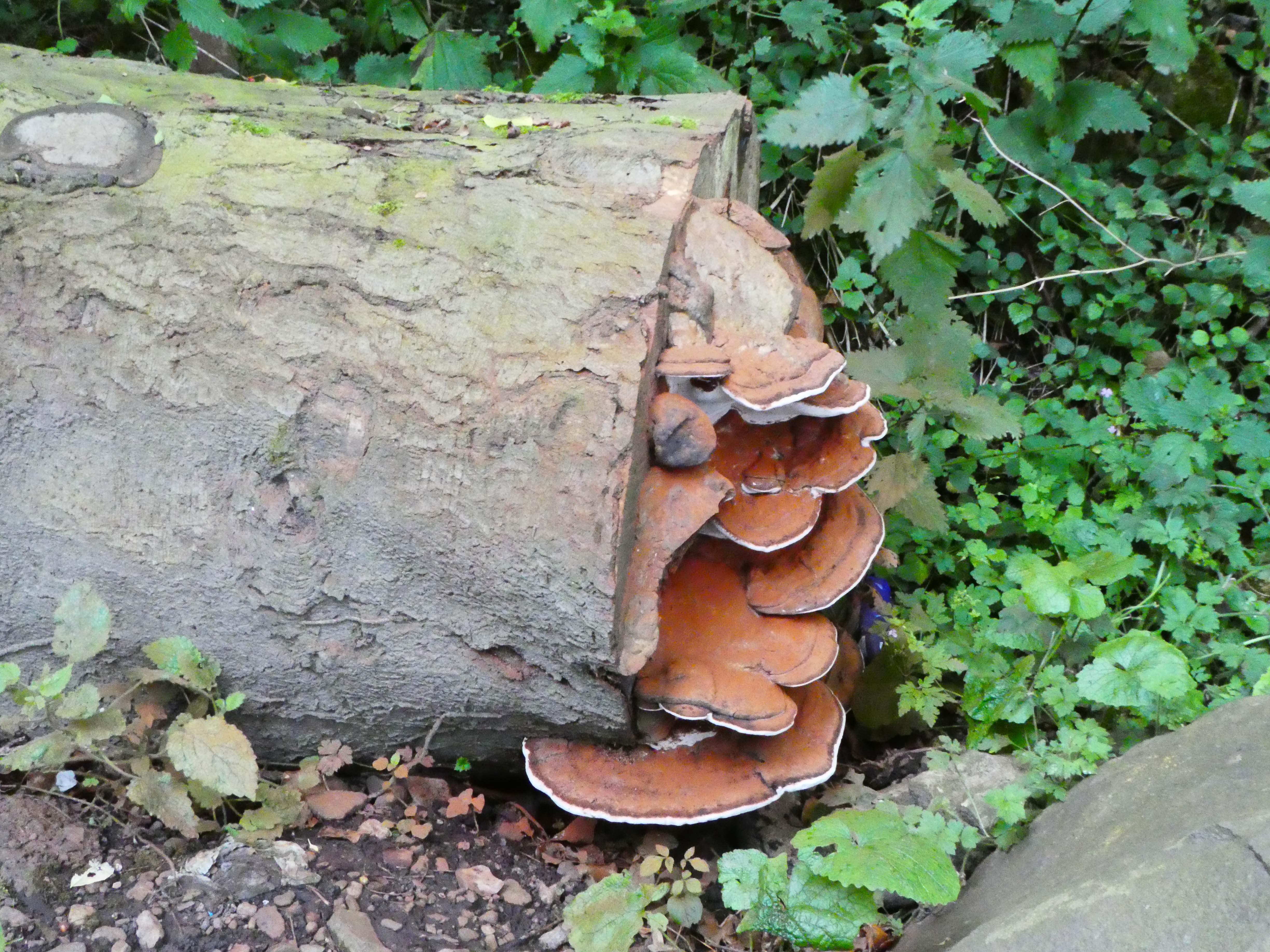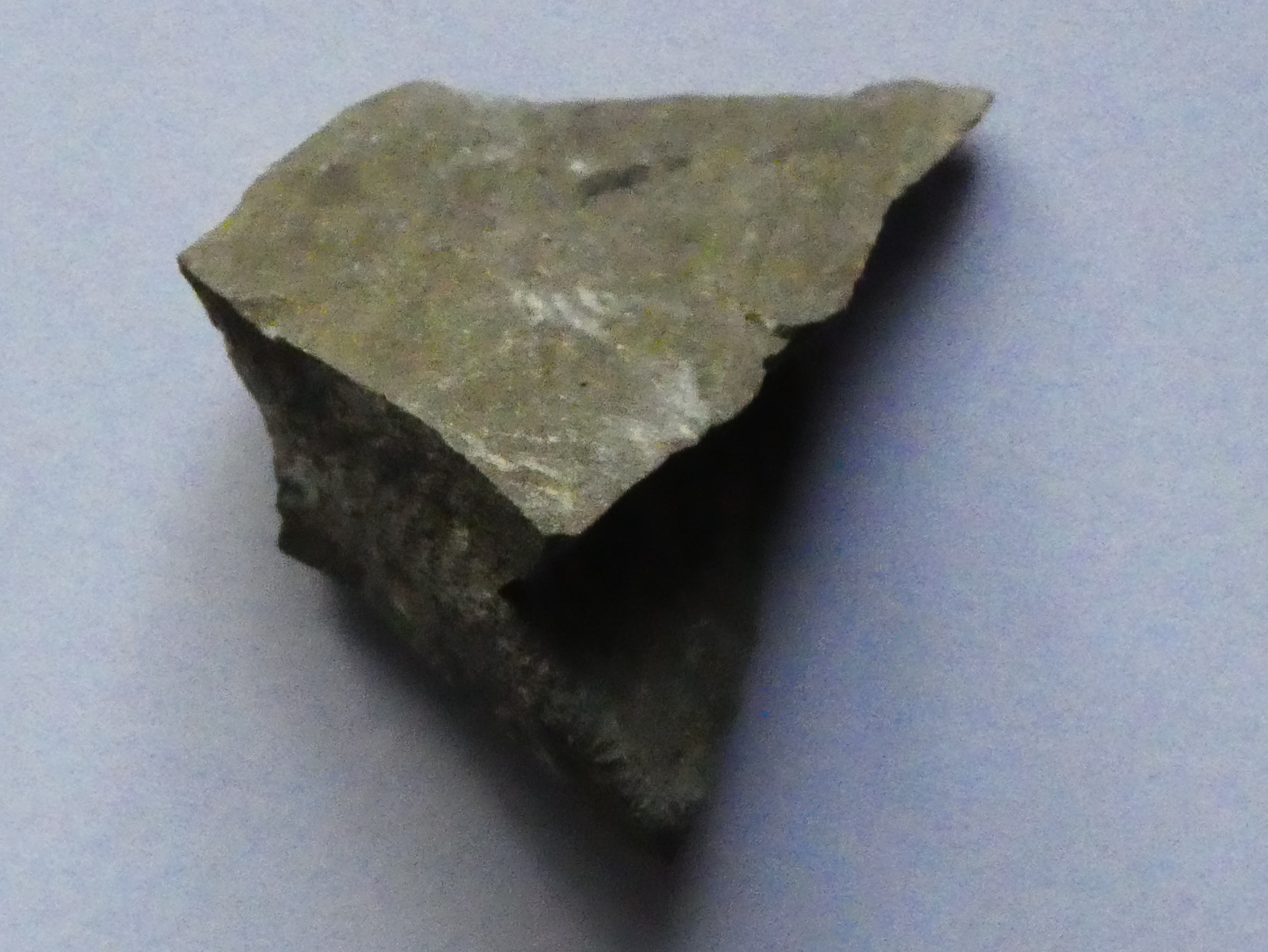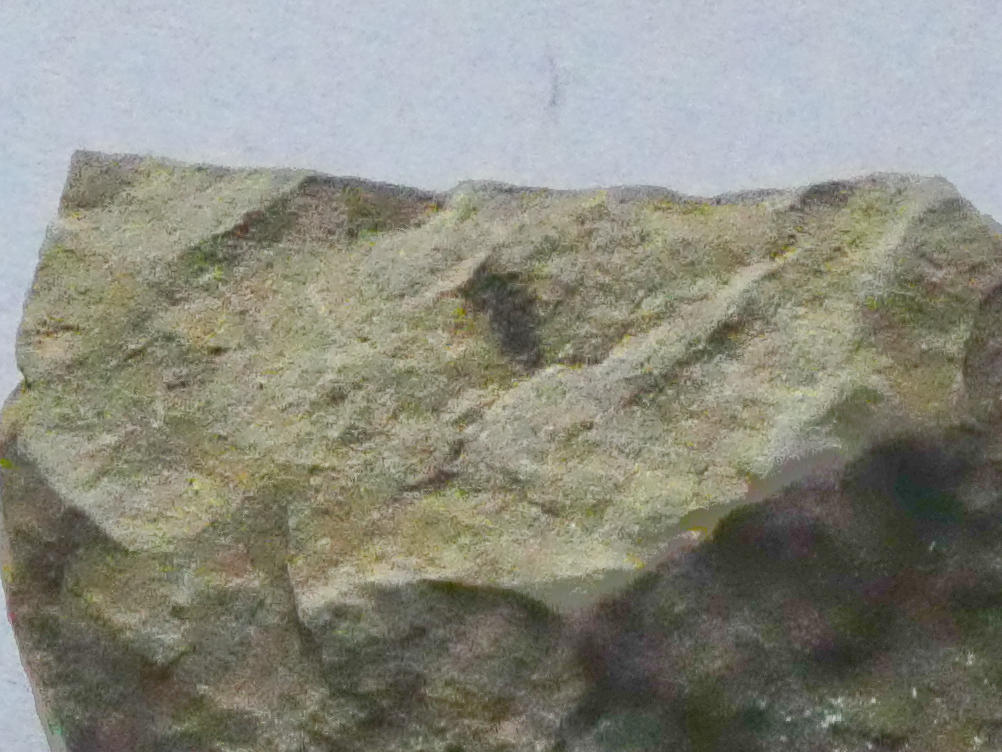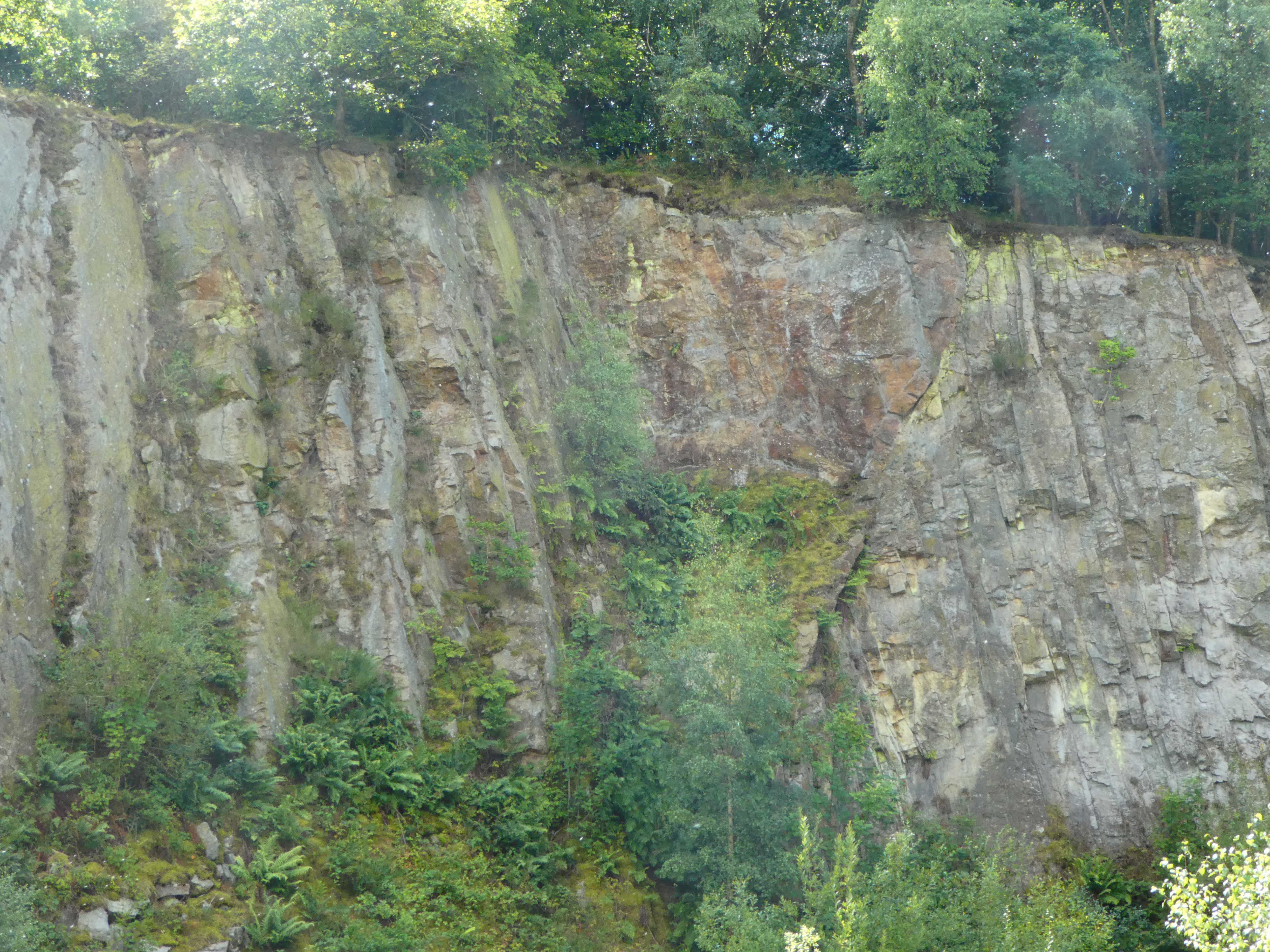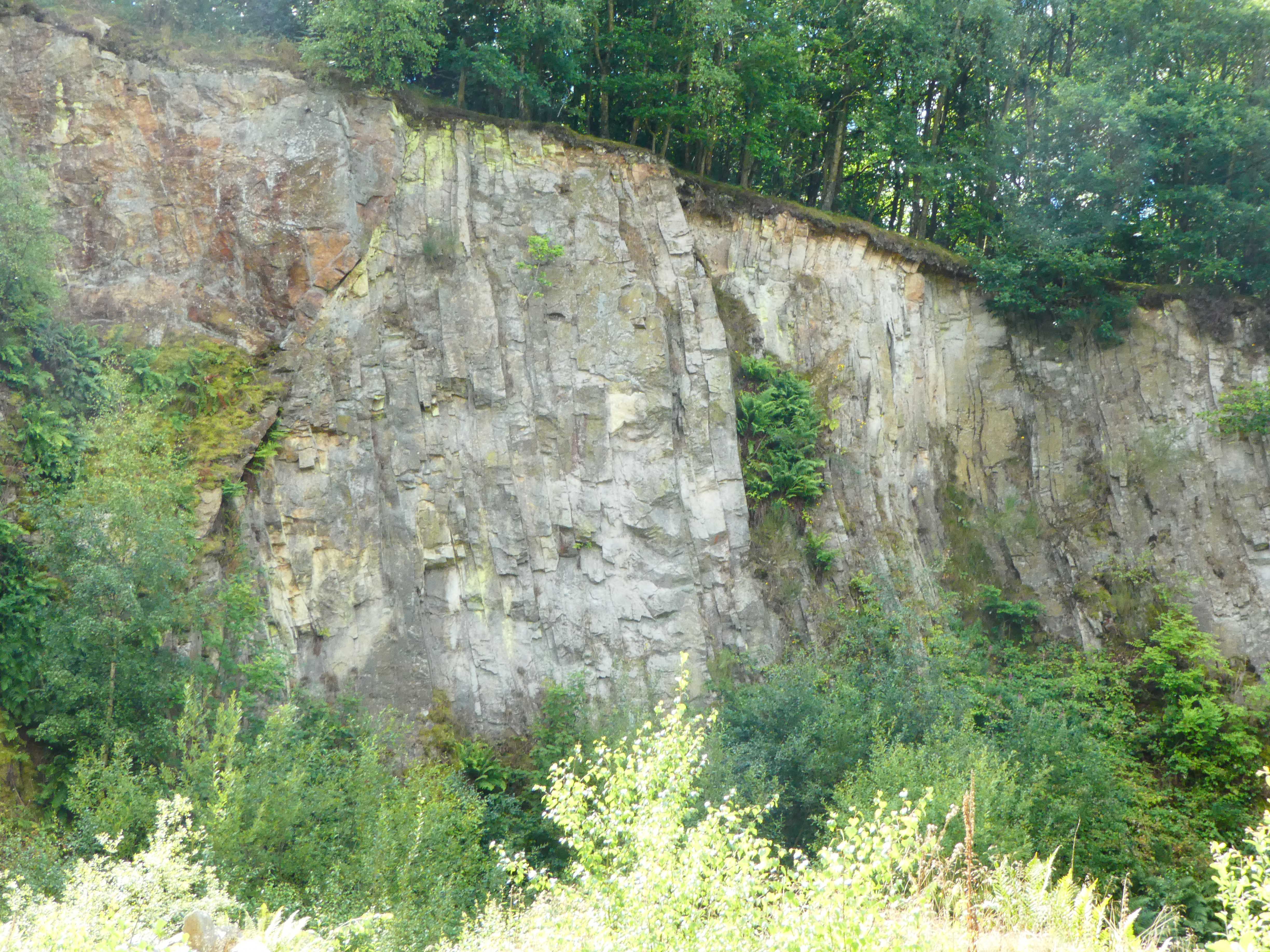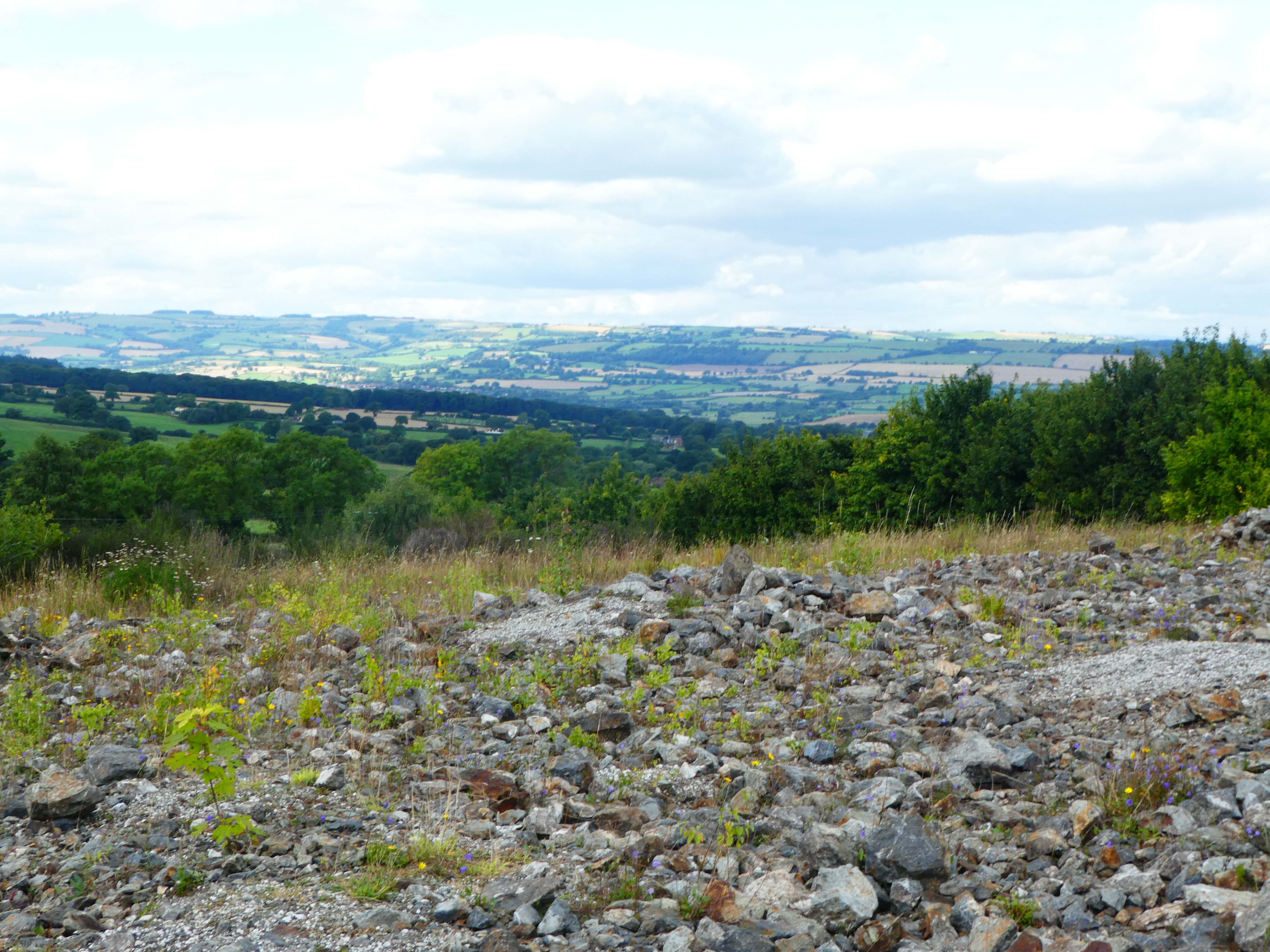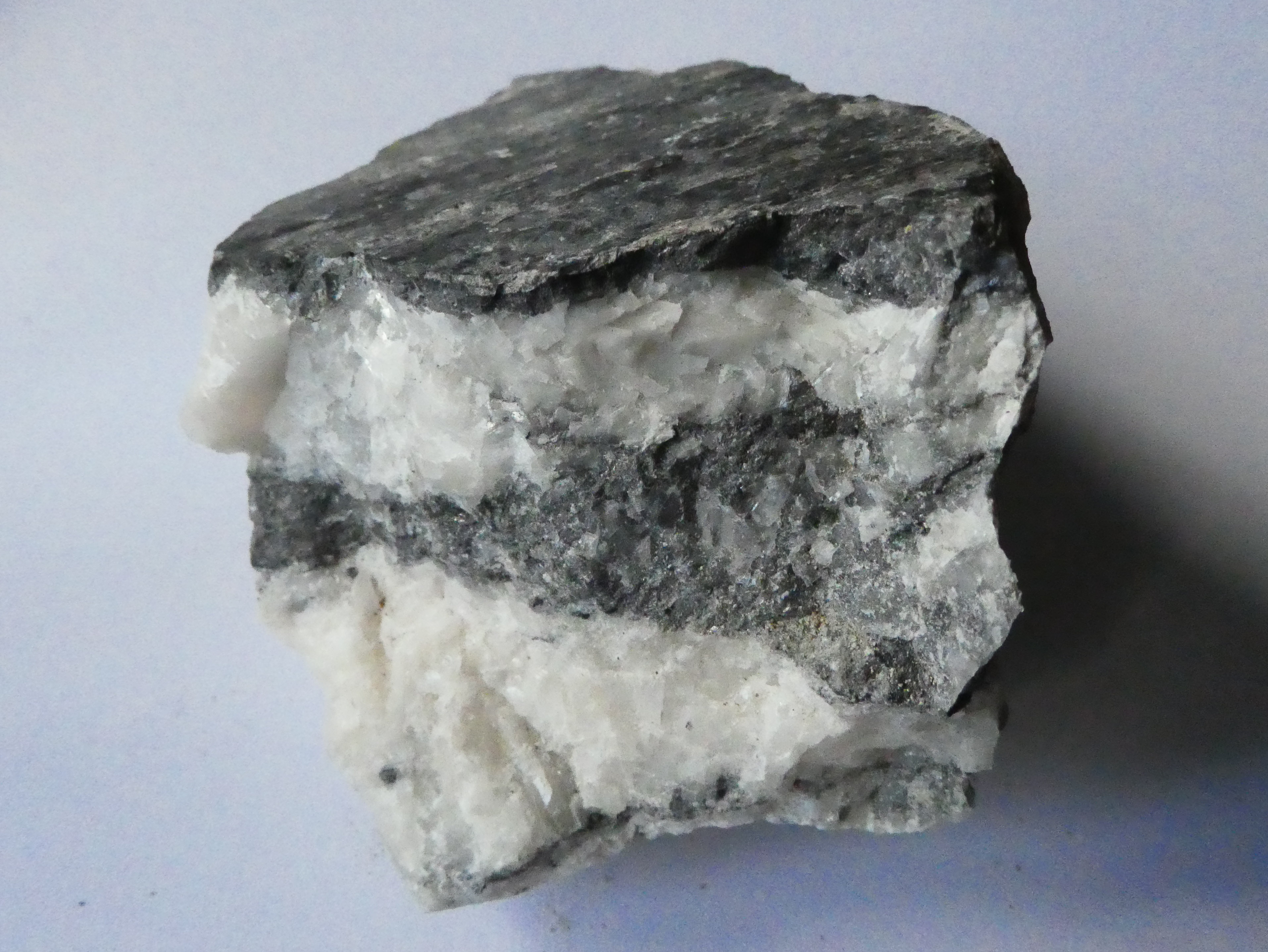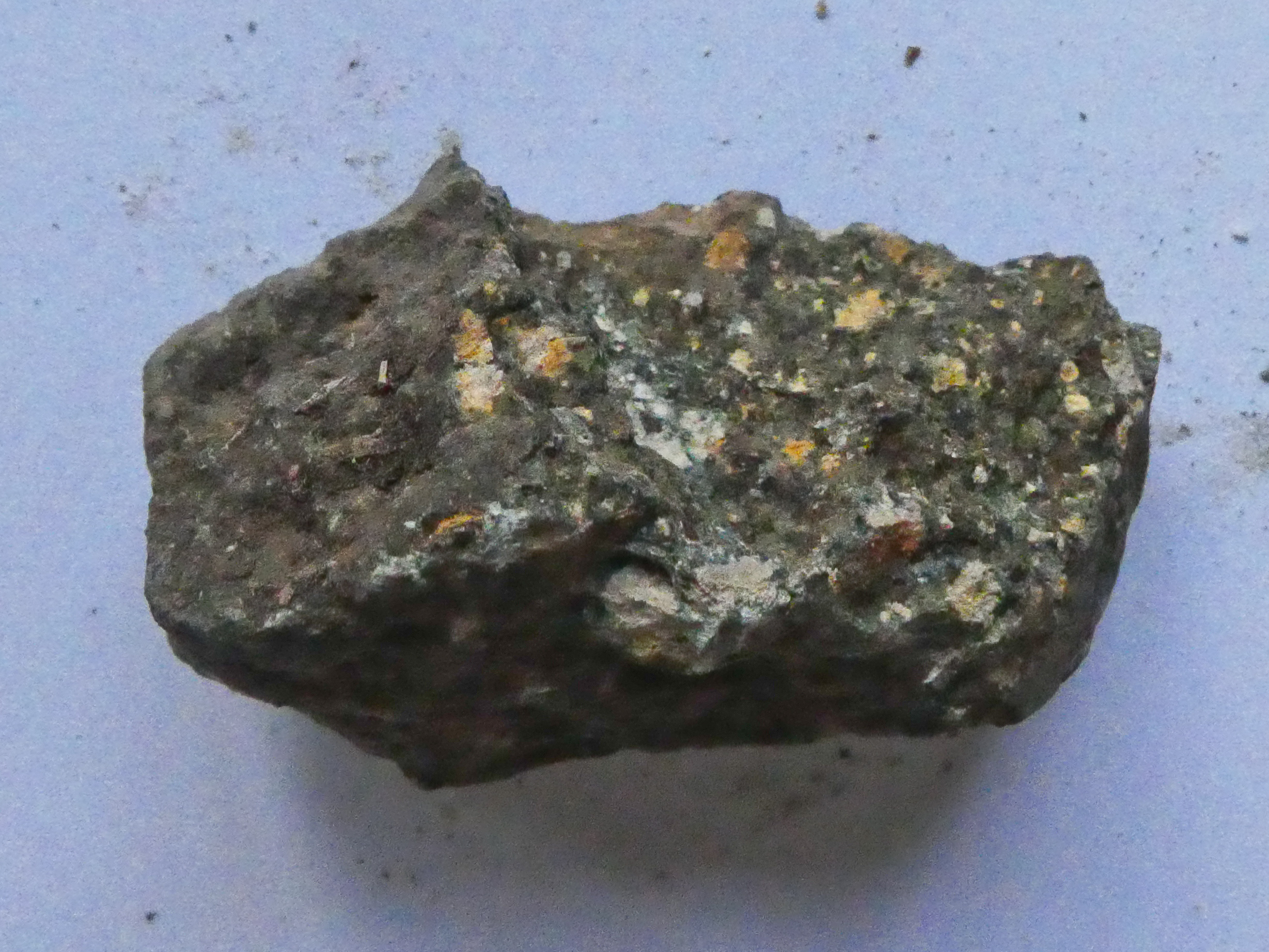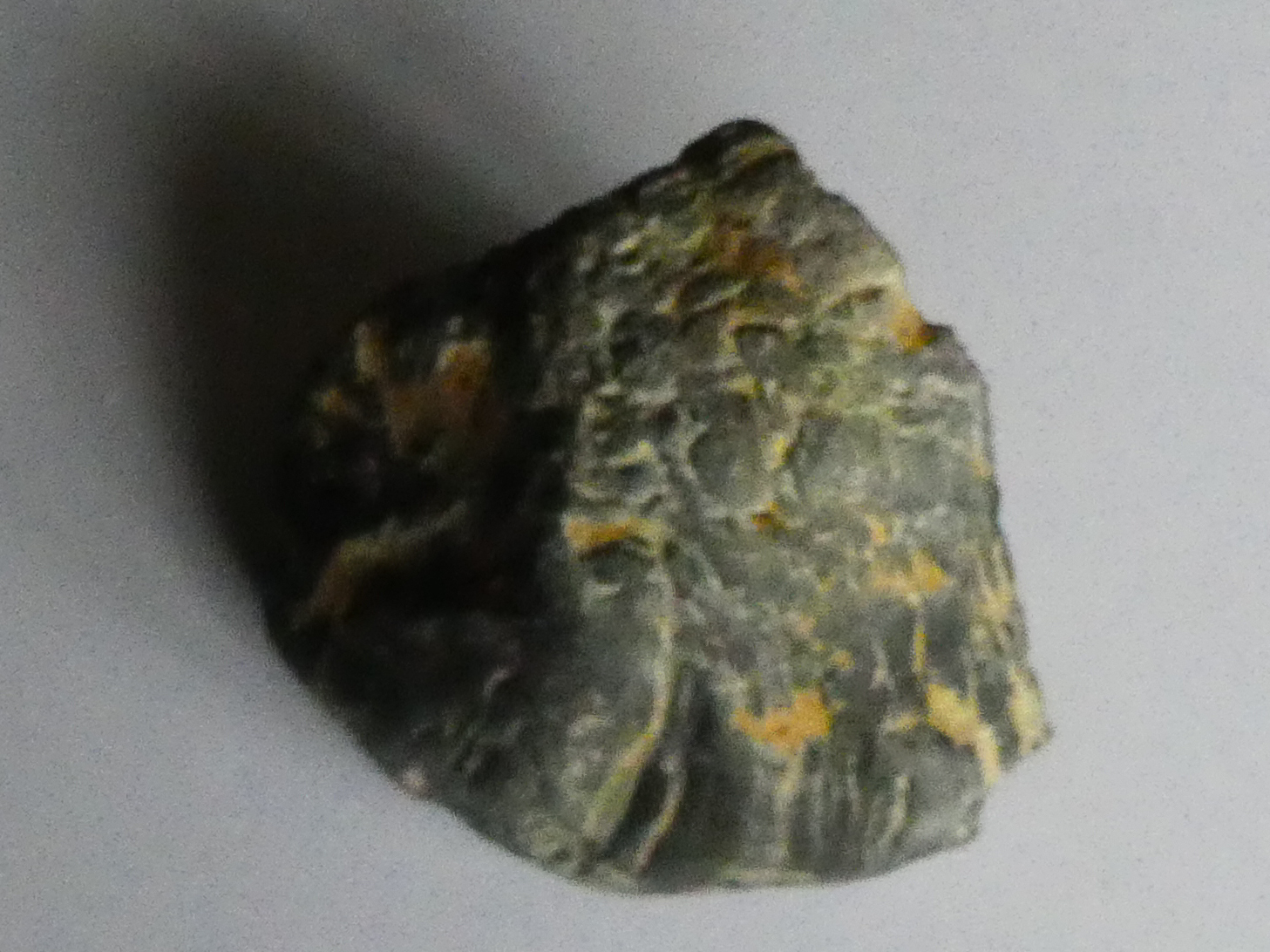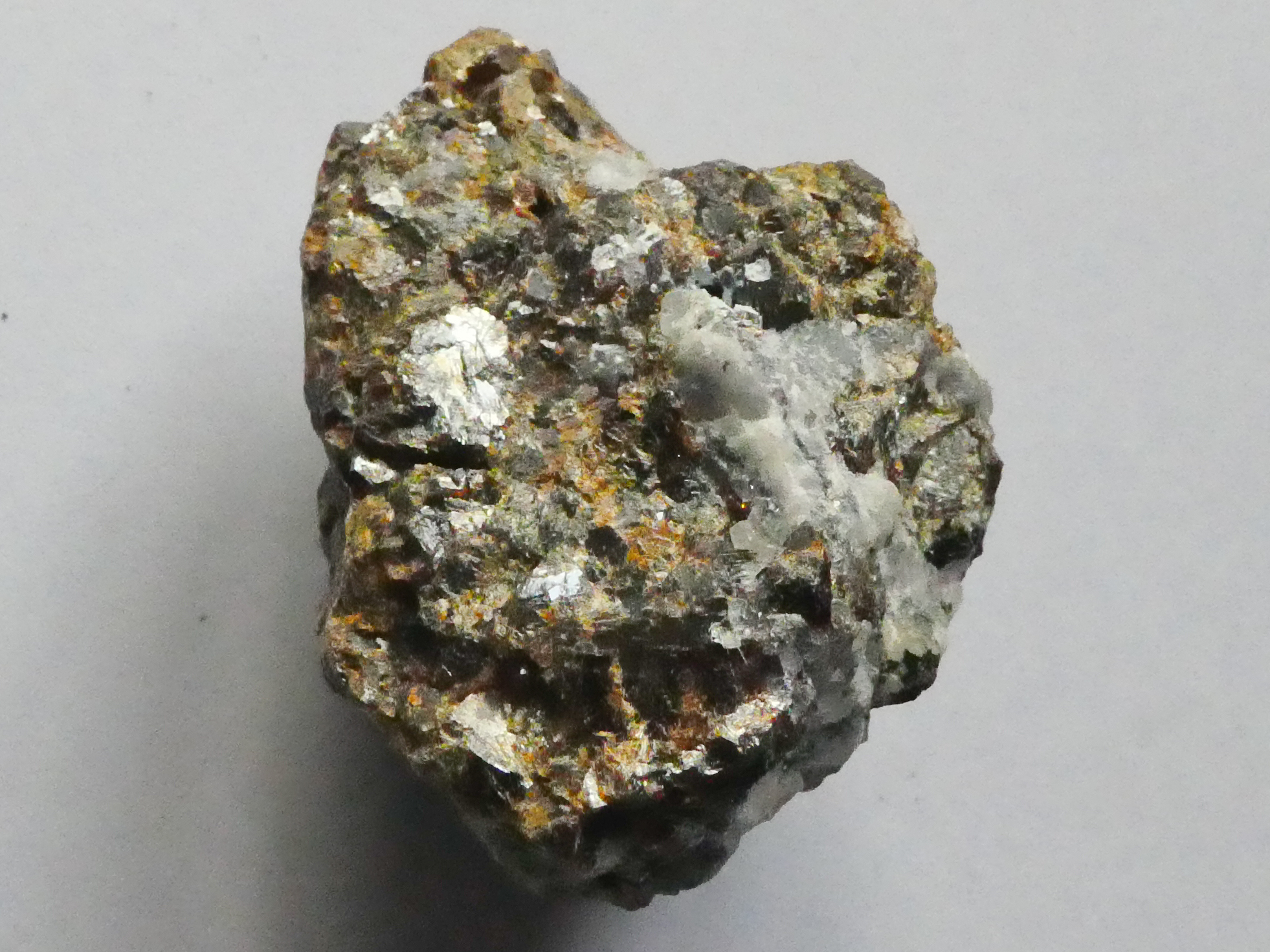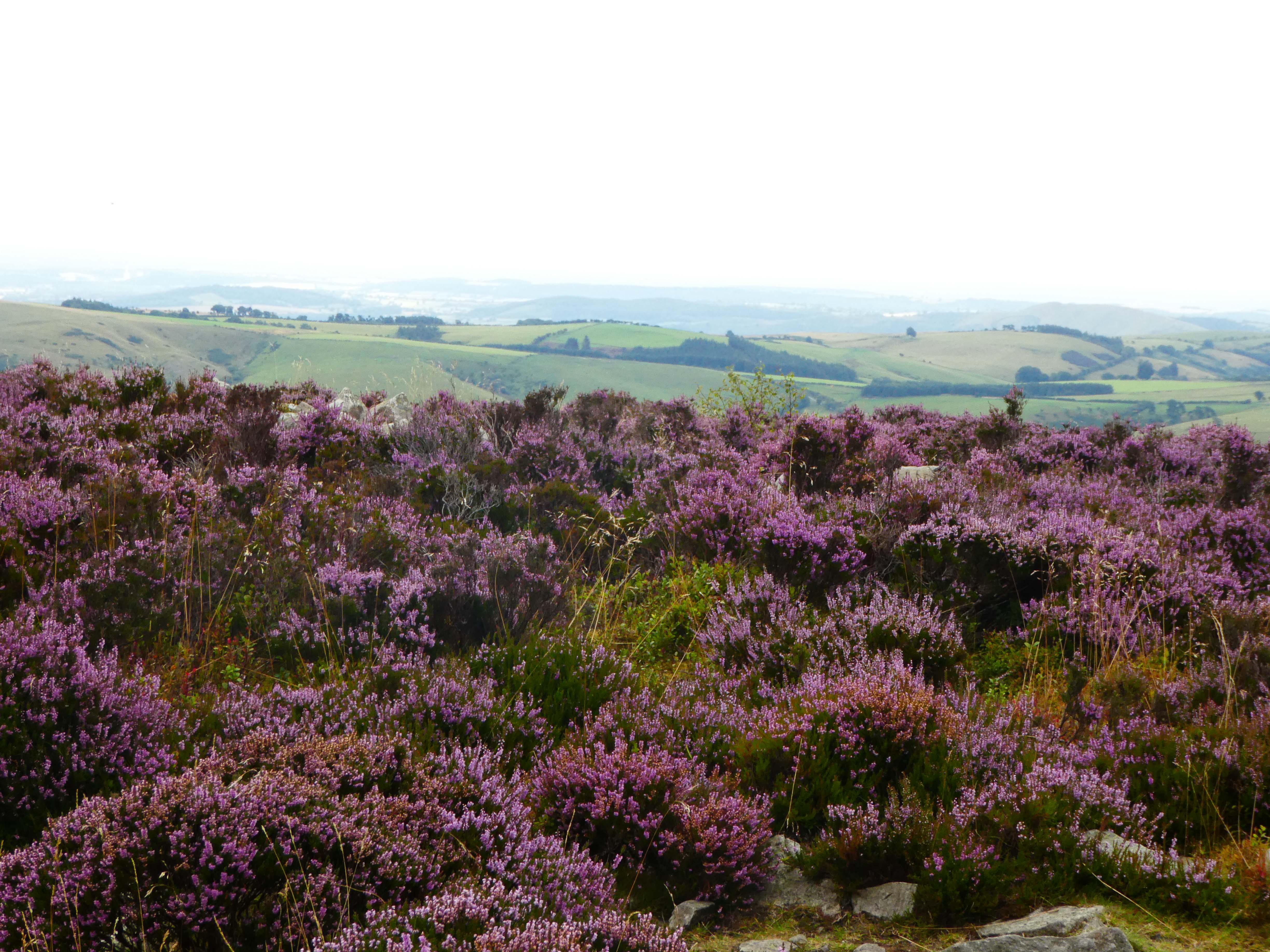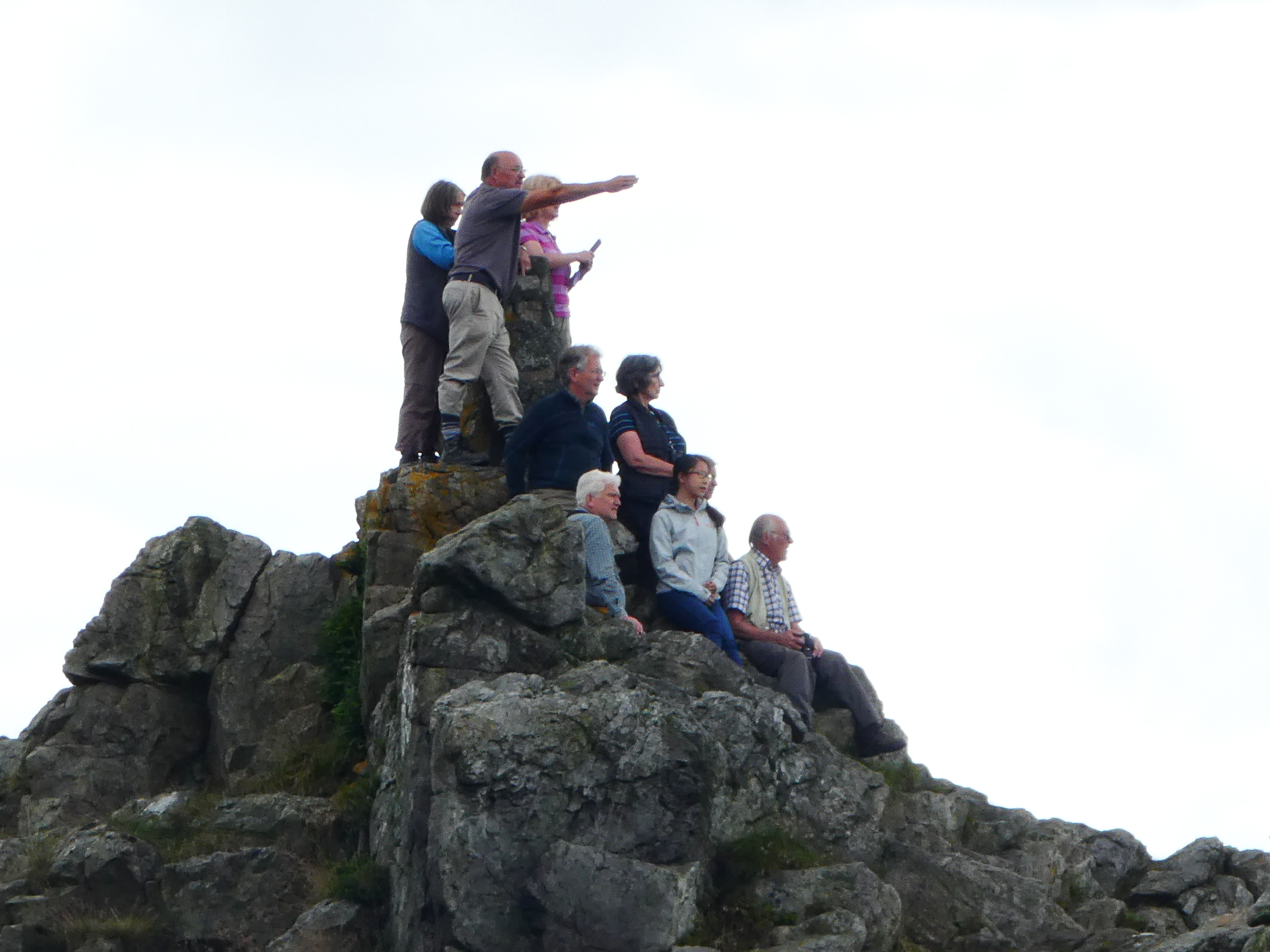 The Stiperstones
The Team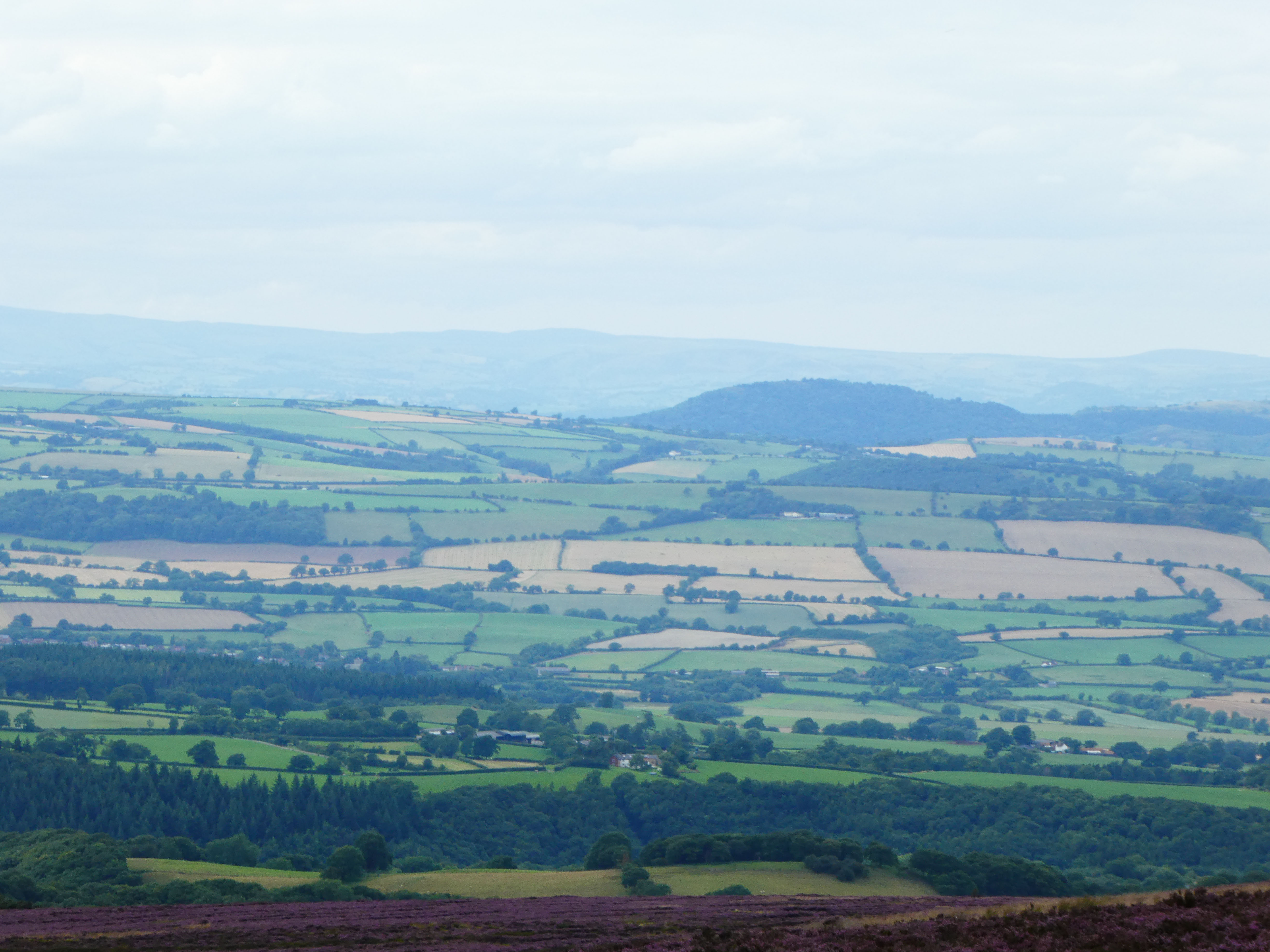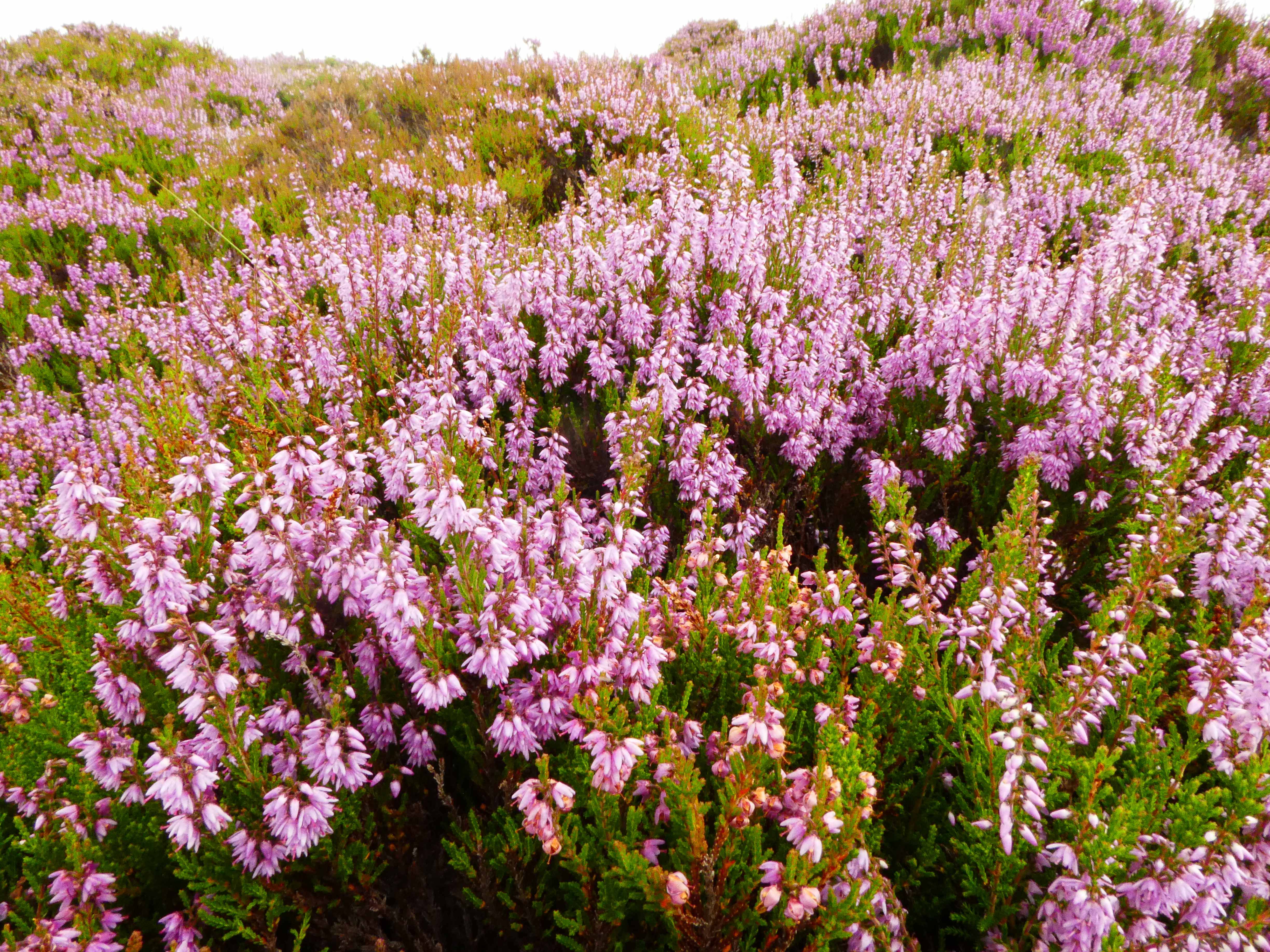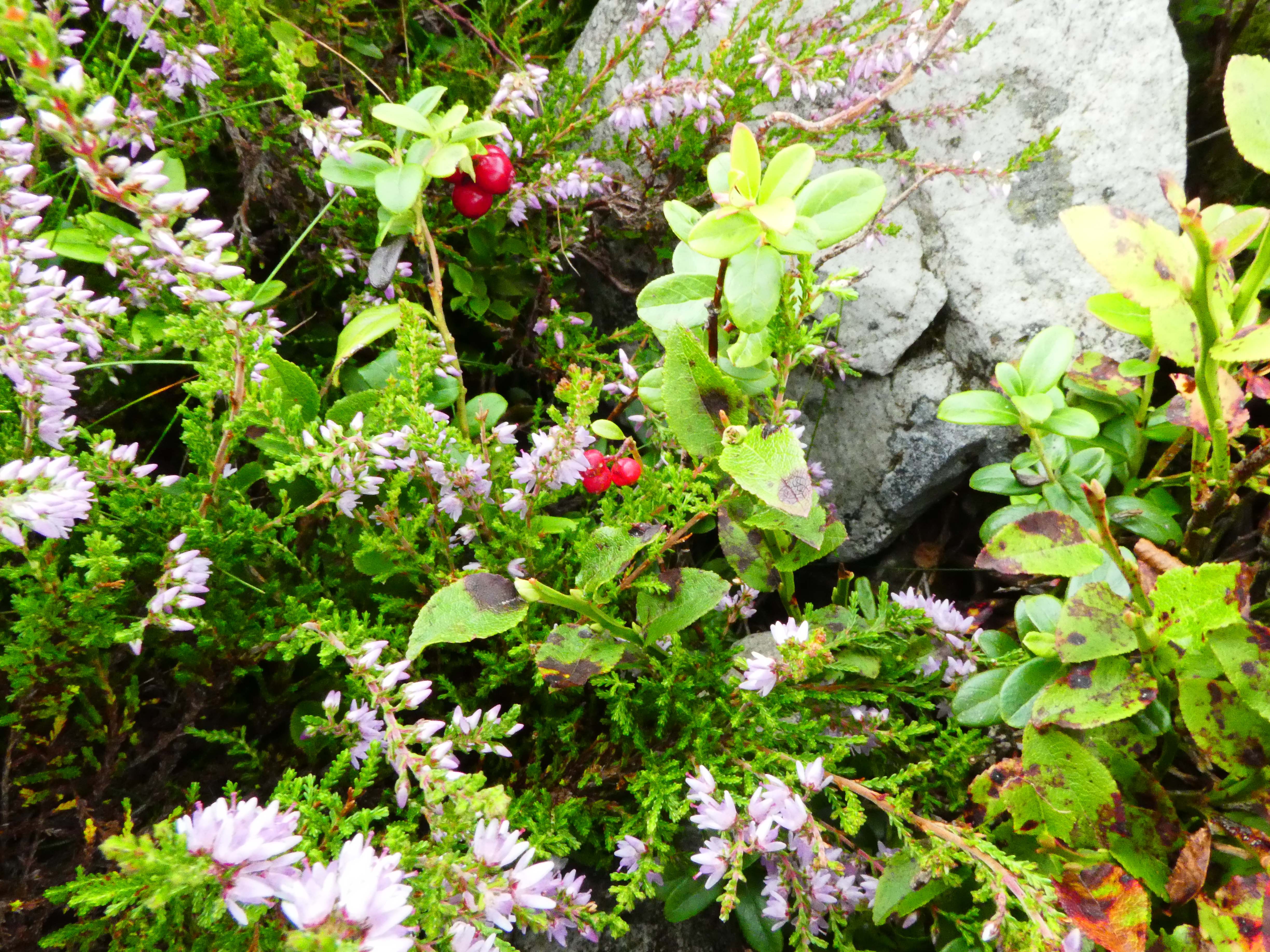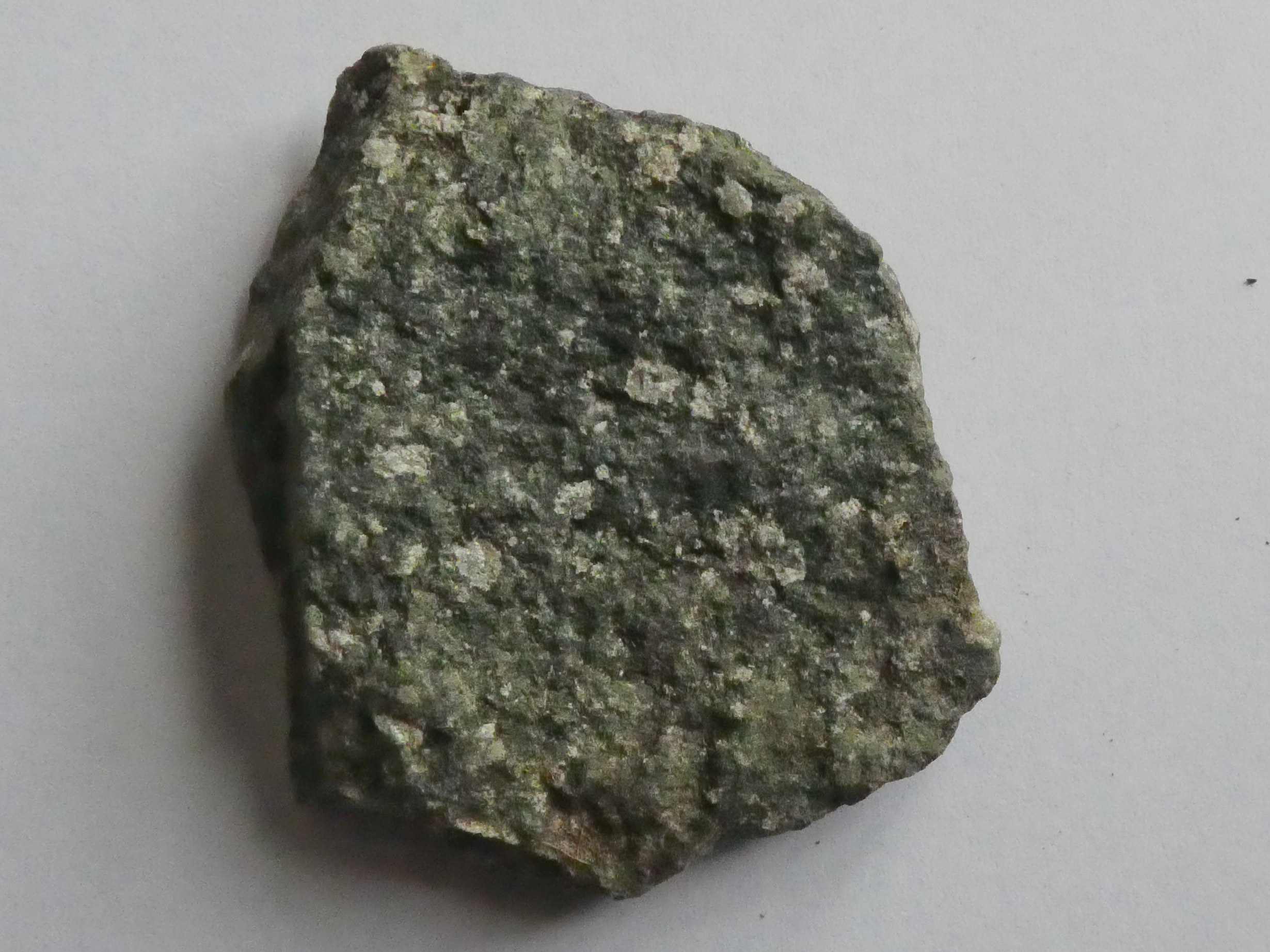 Bilberry
Vaccinium myrtillus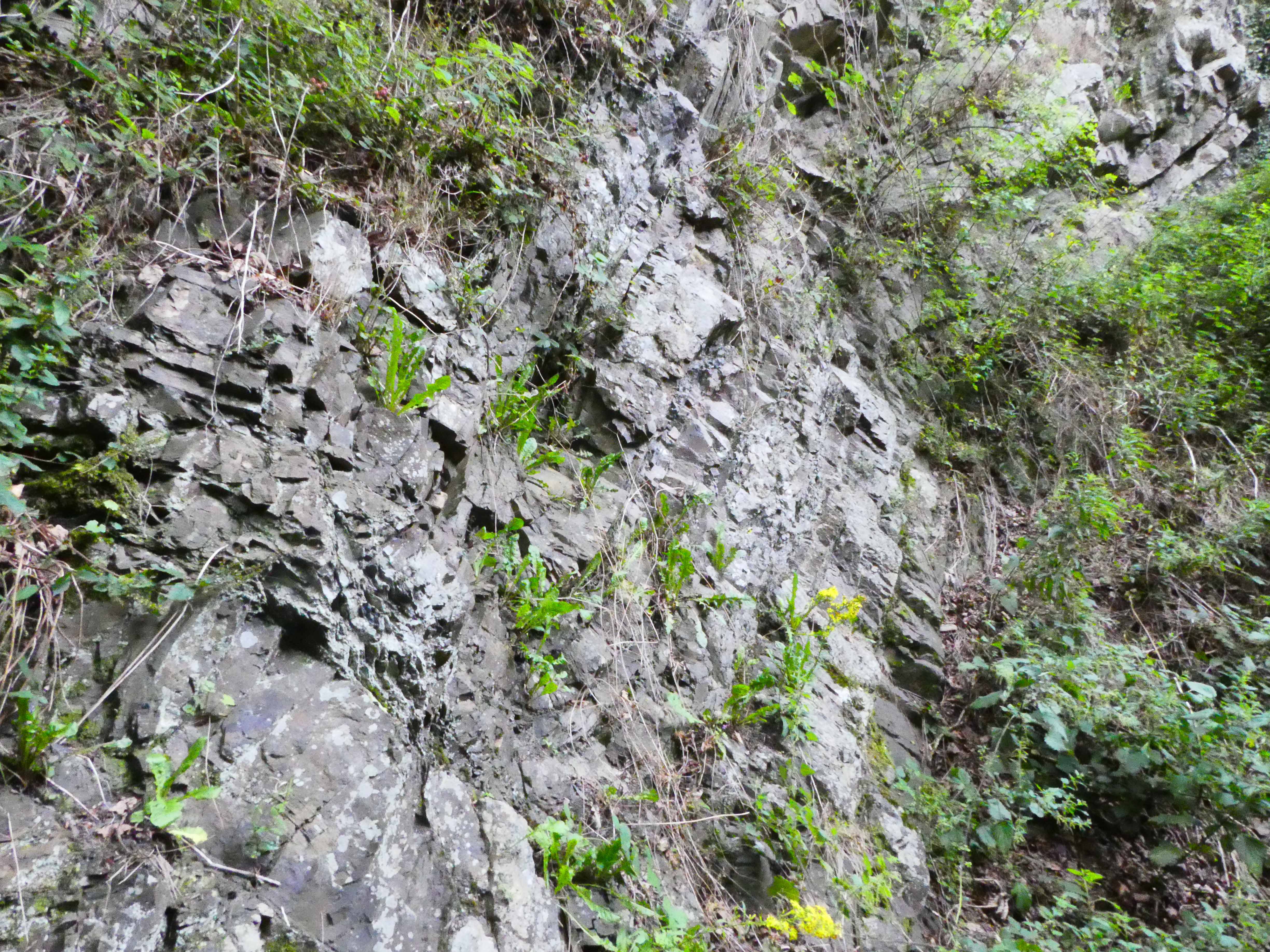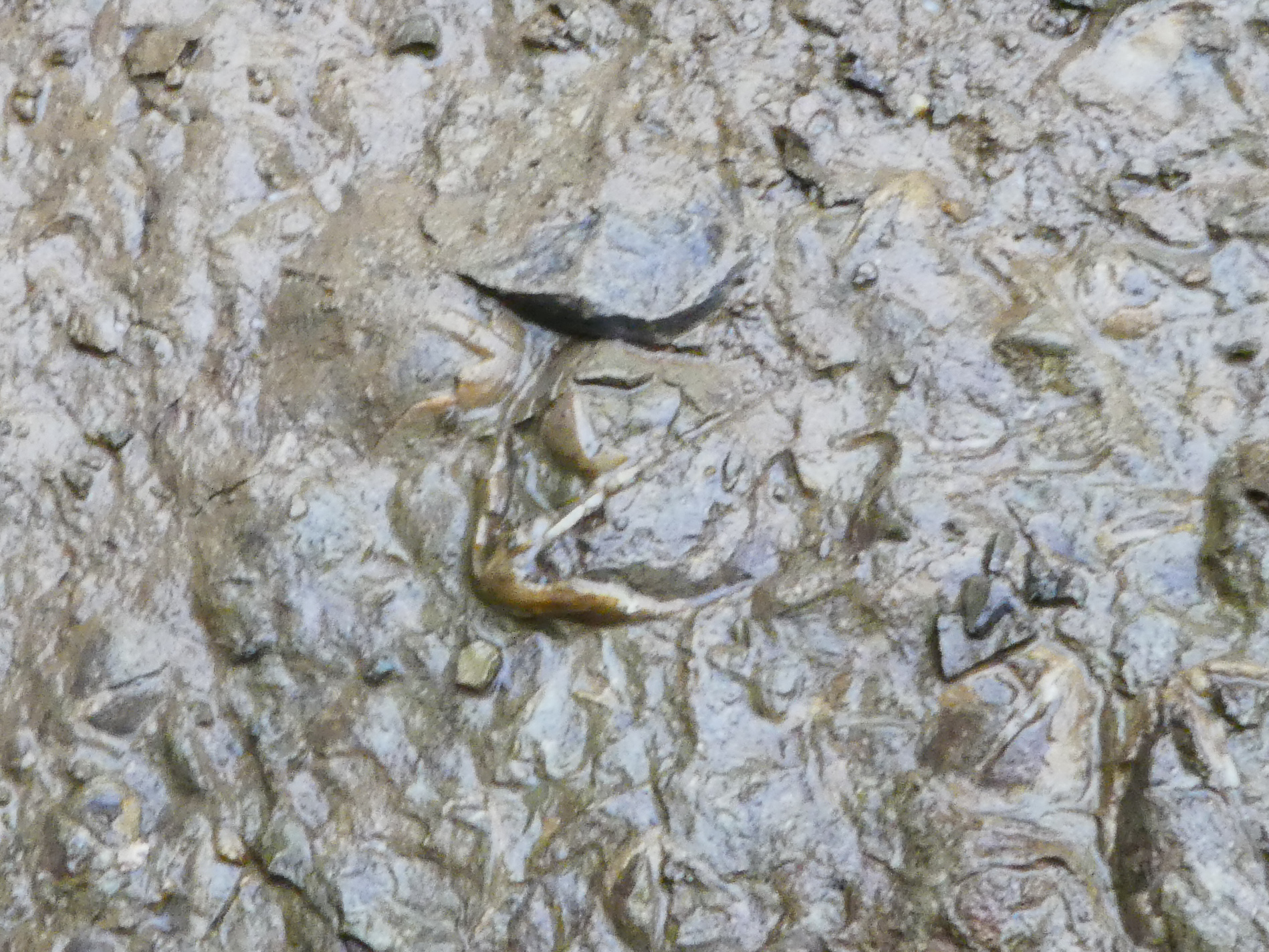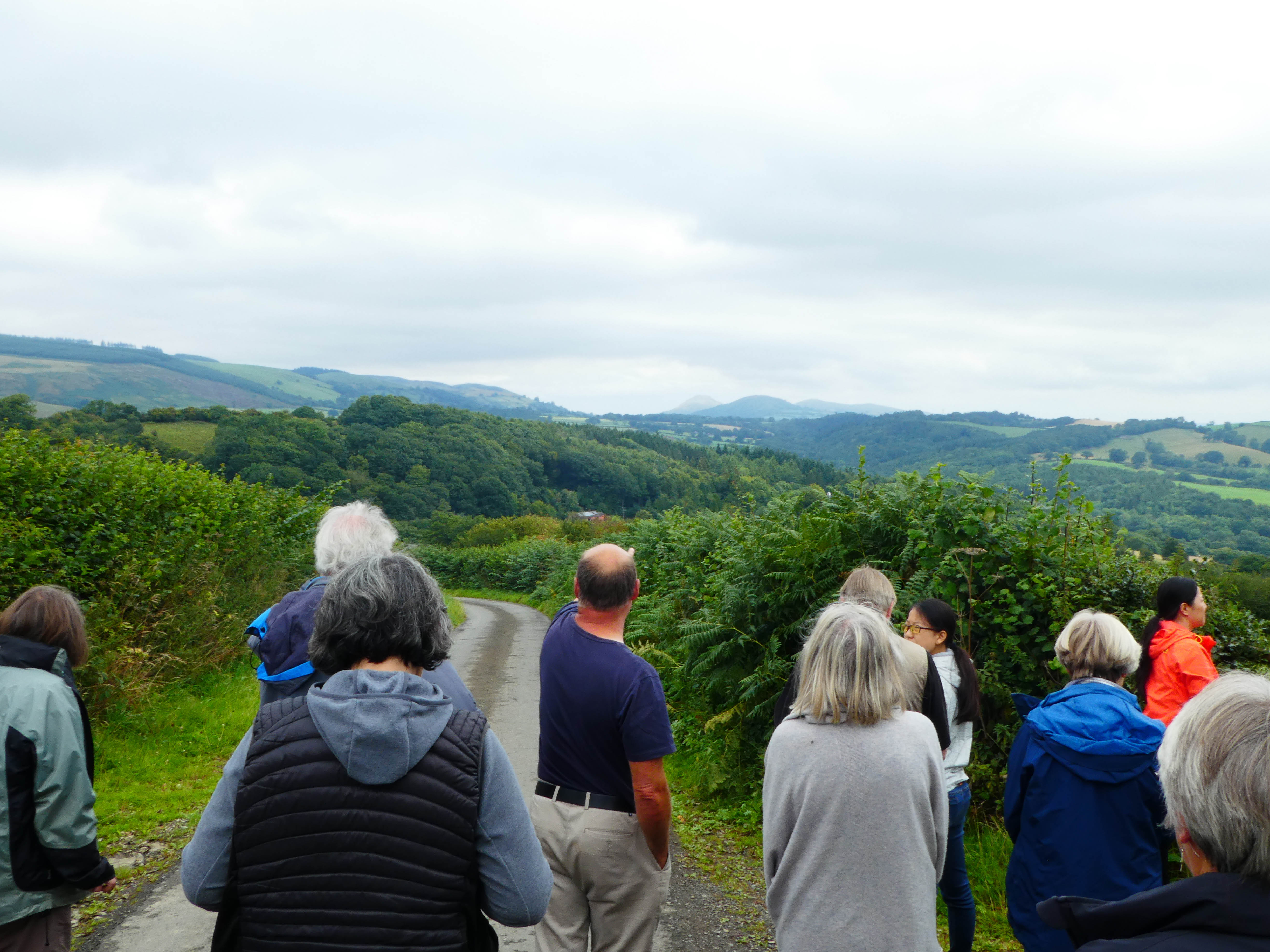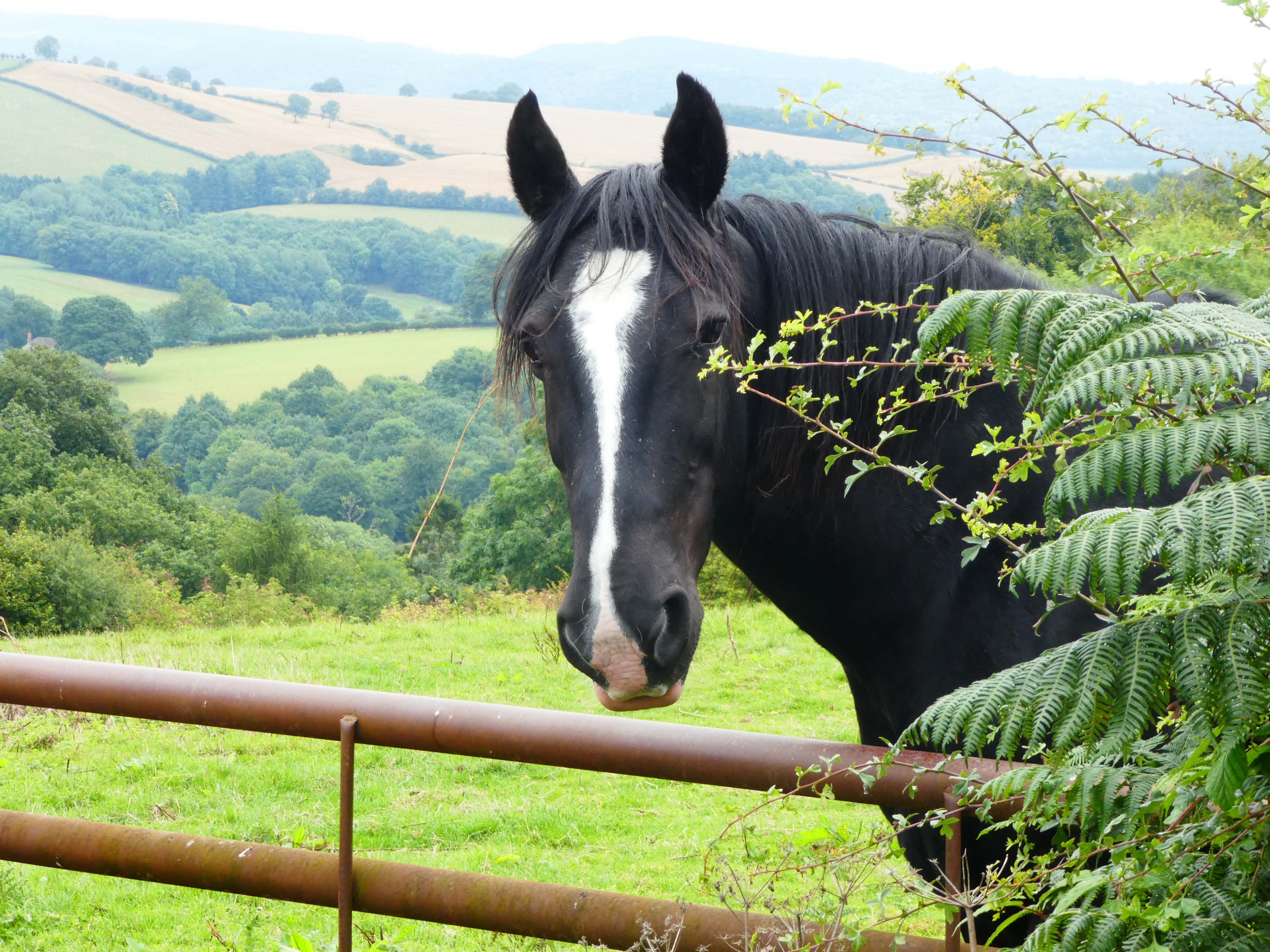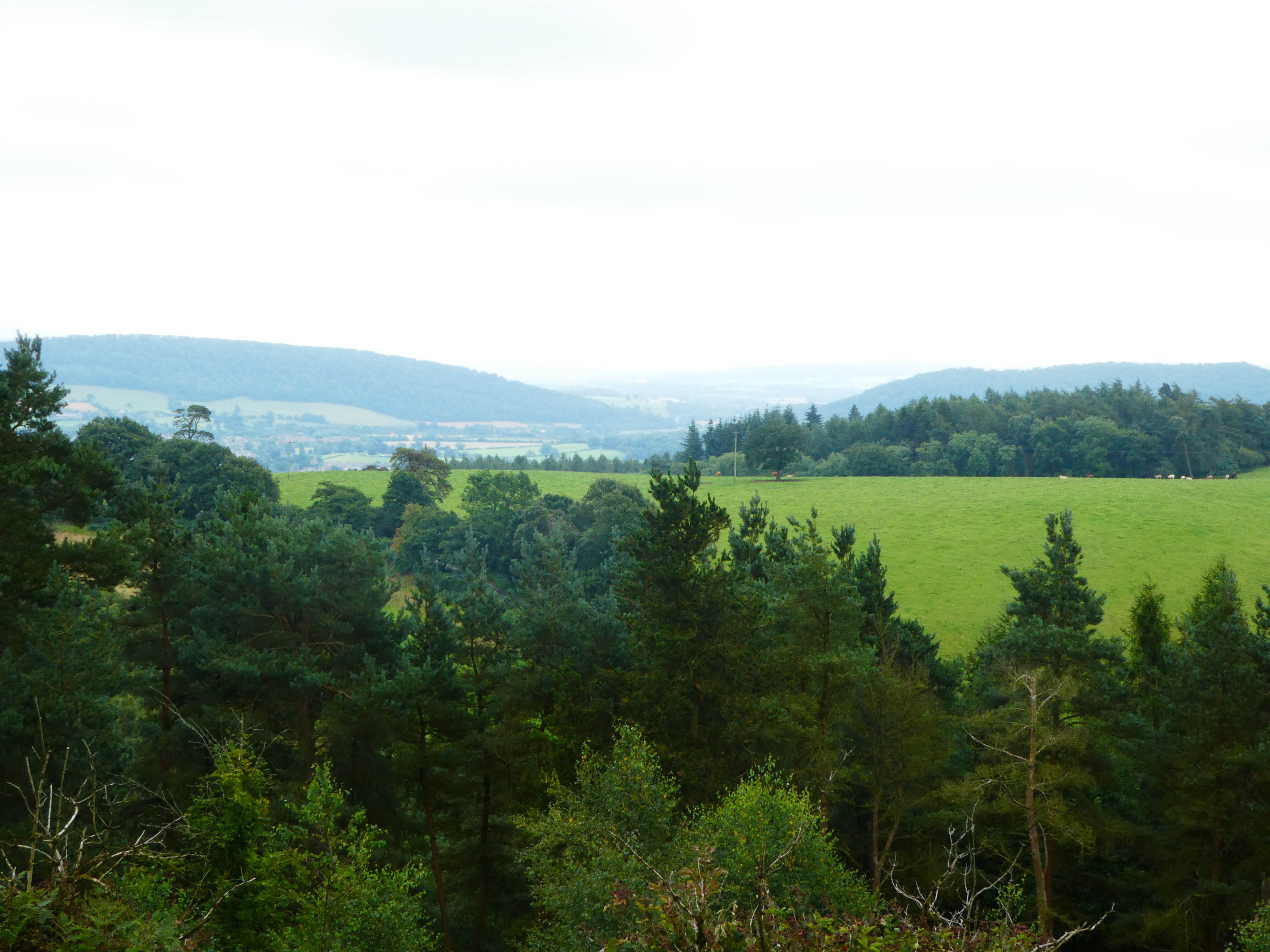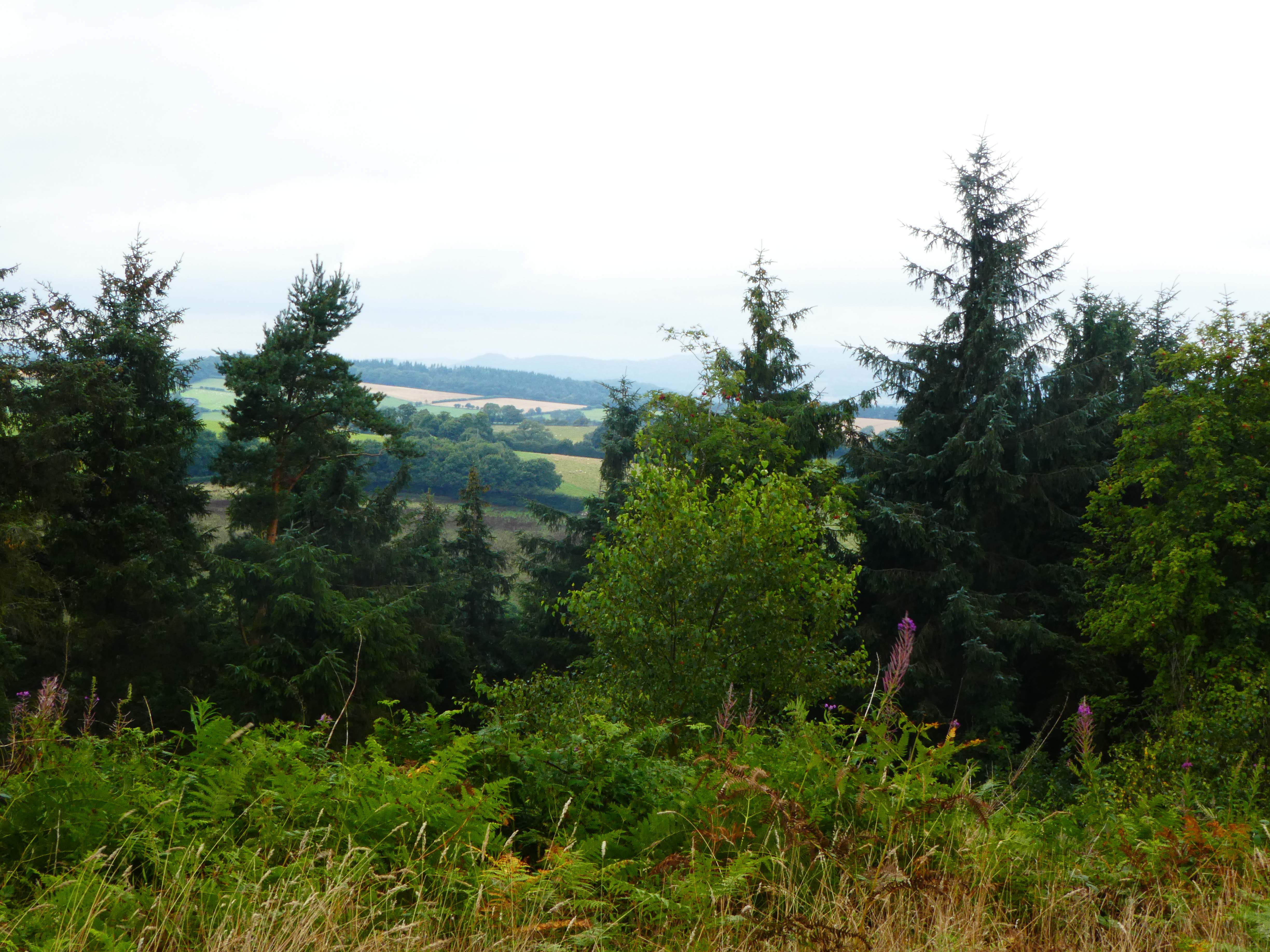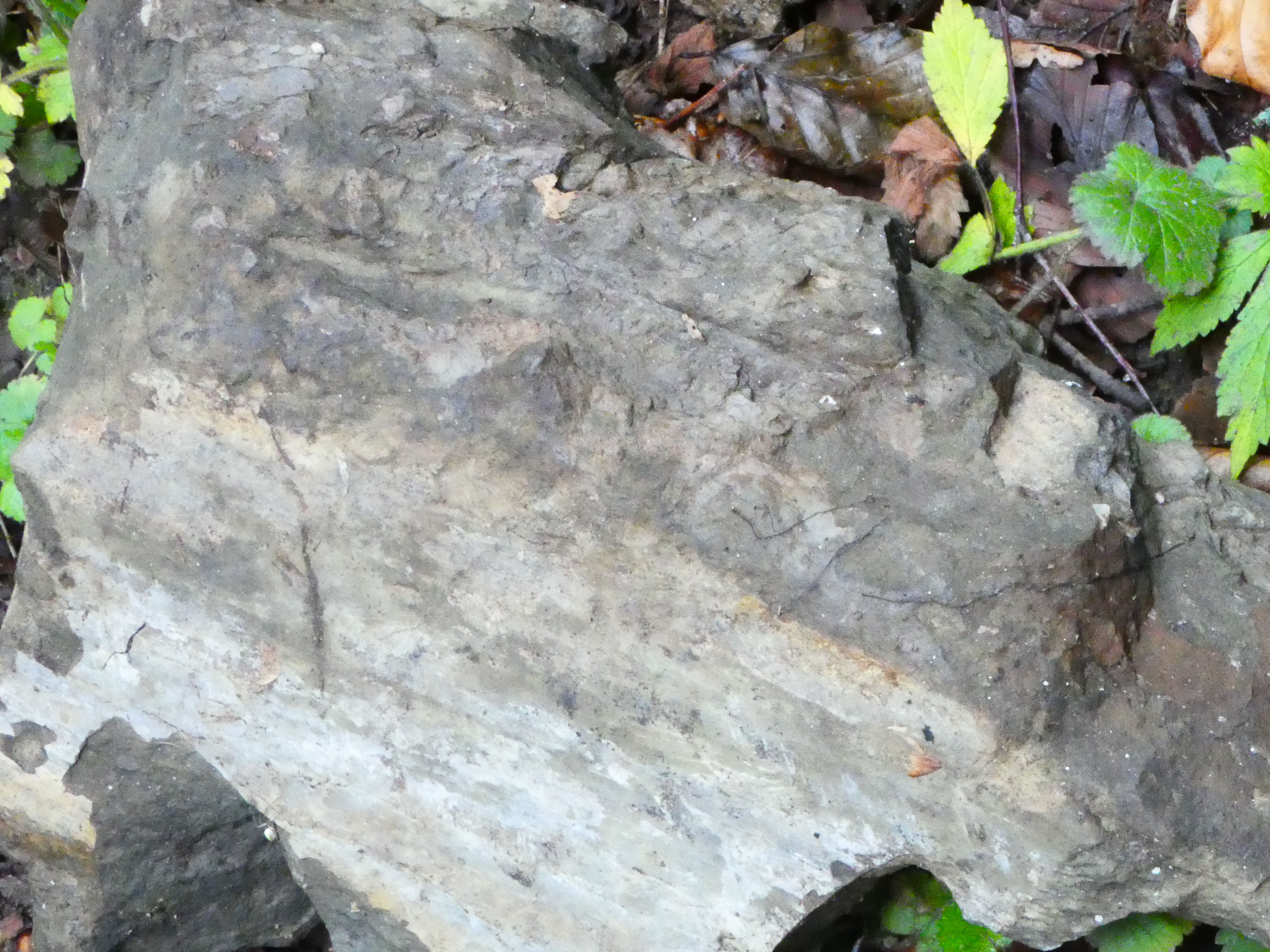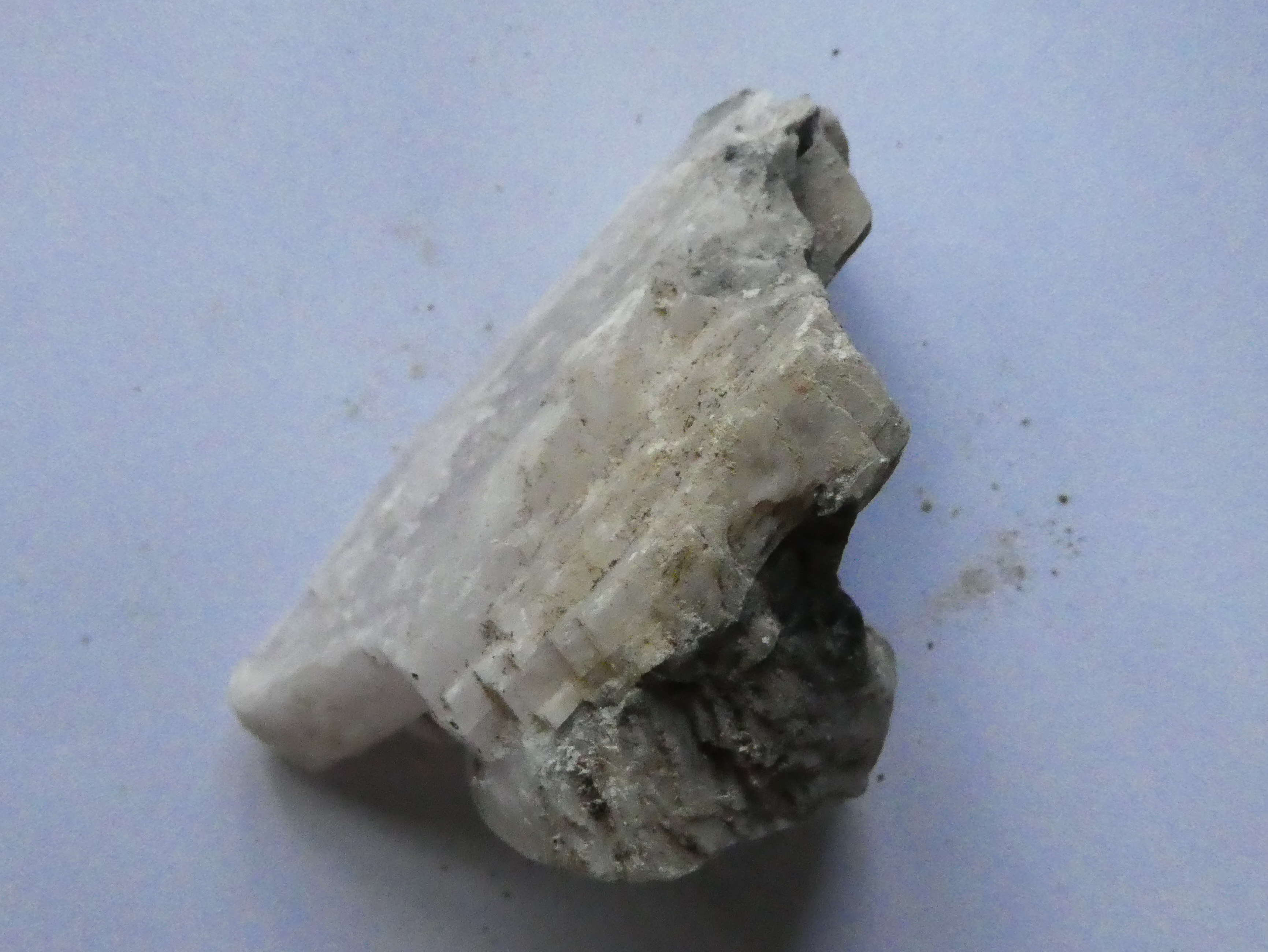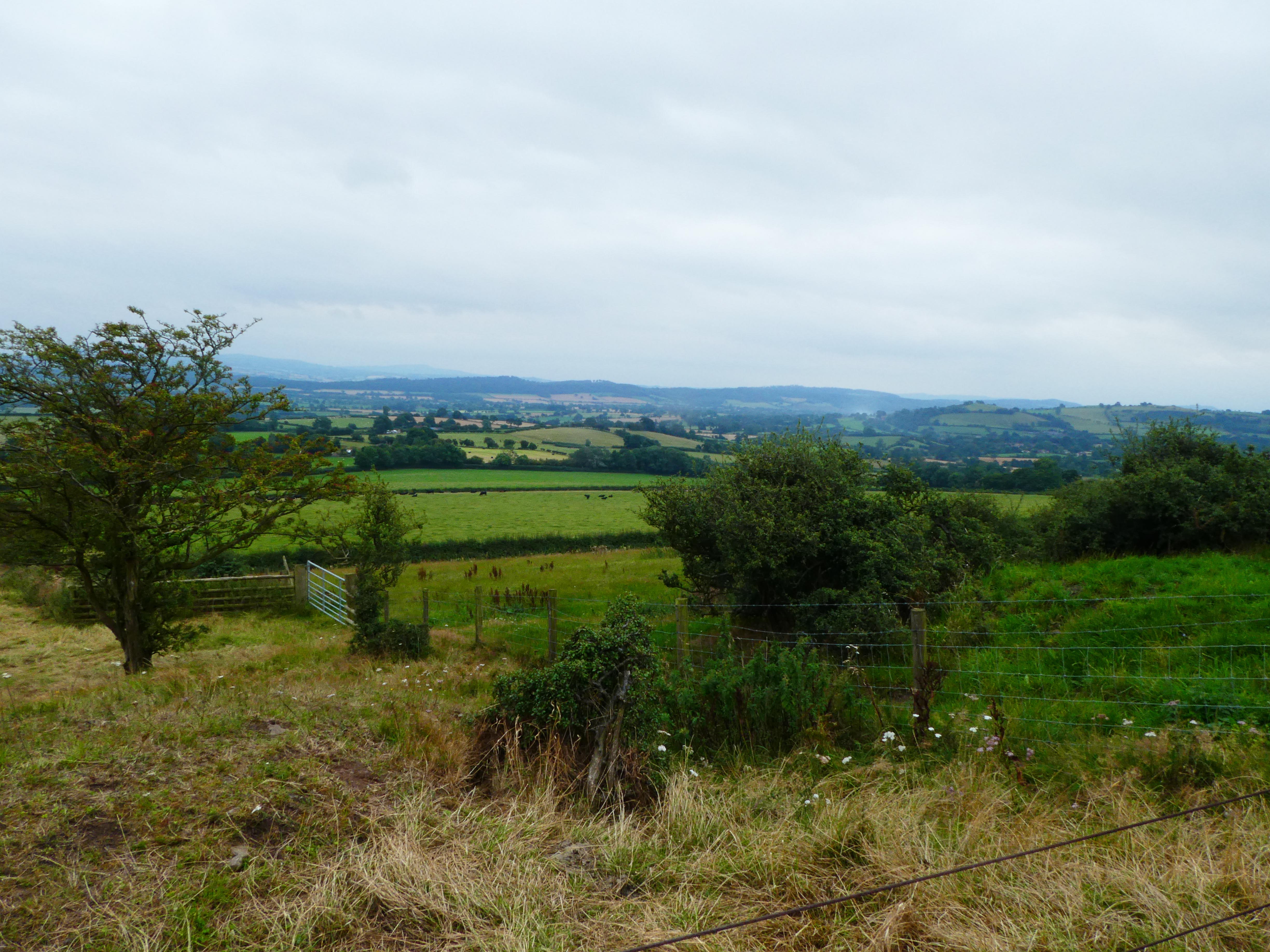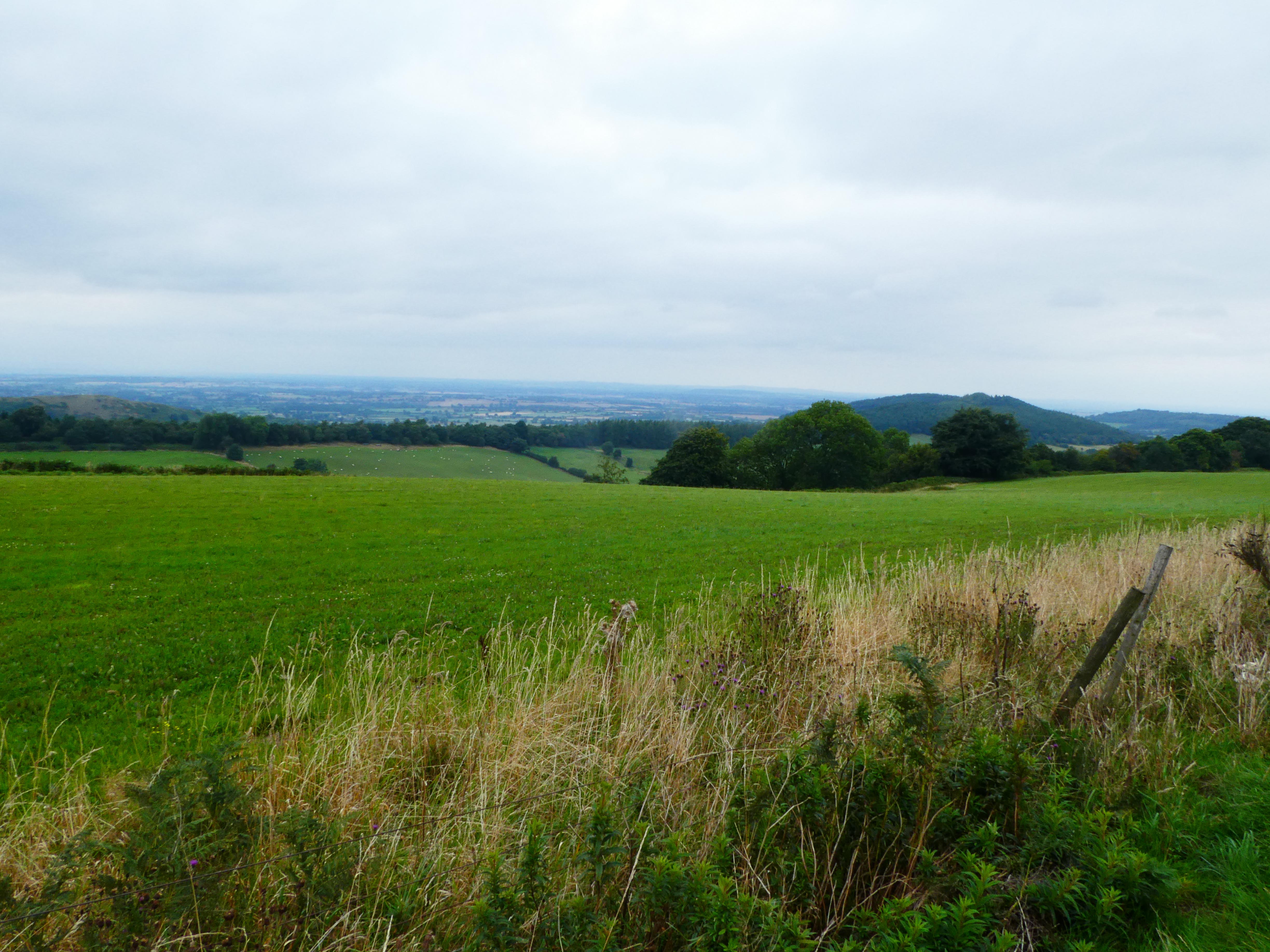 Ludlow and Mortimer Forest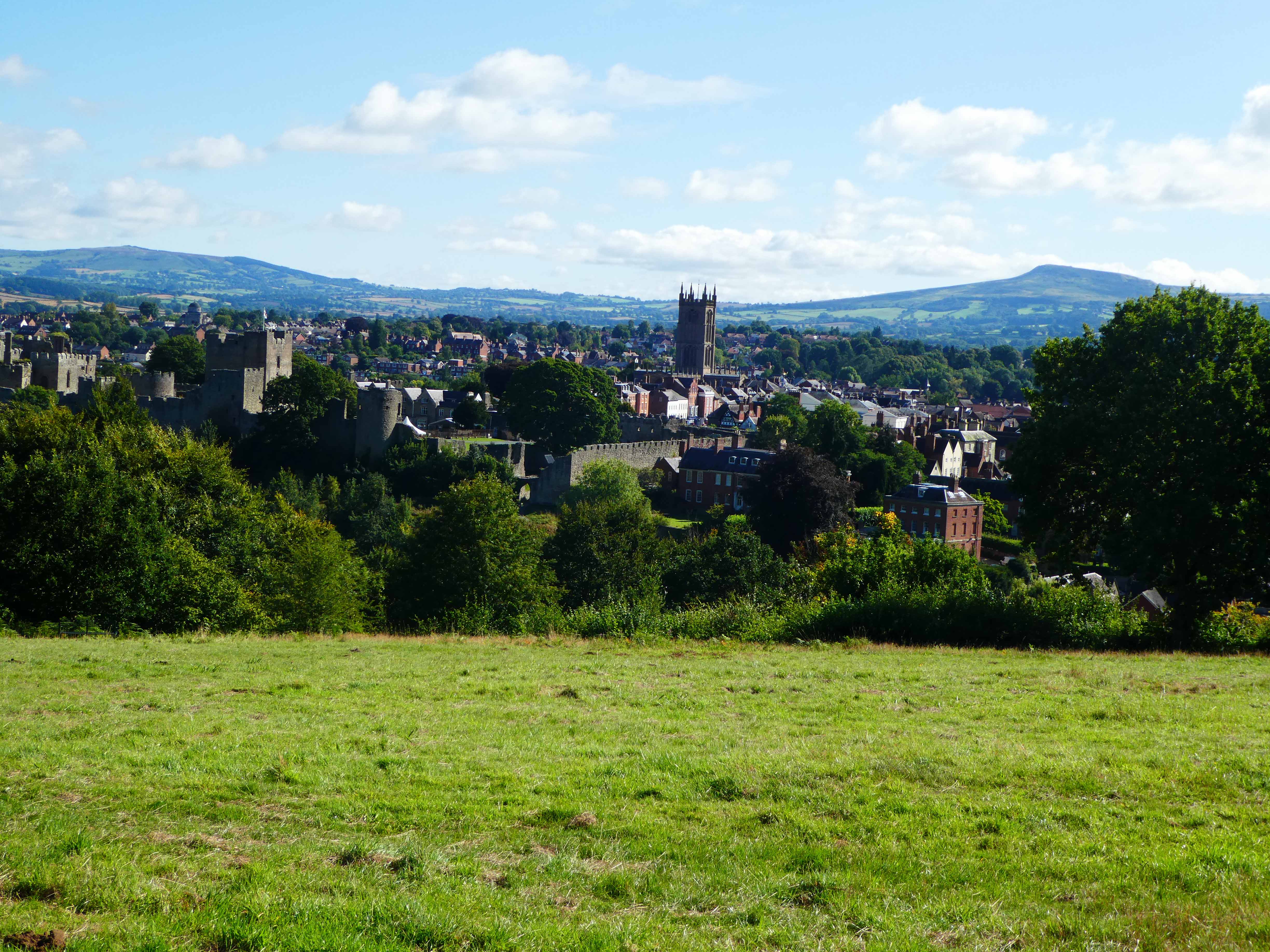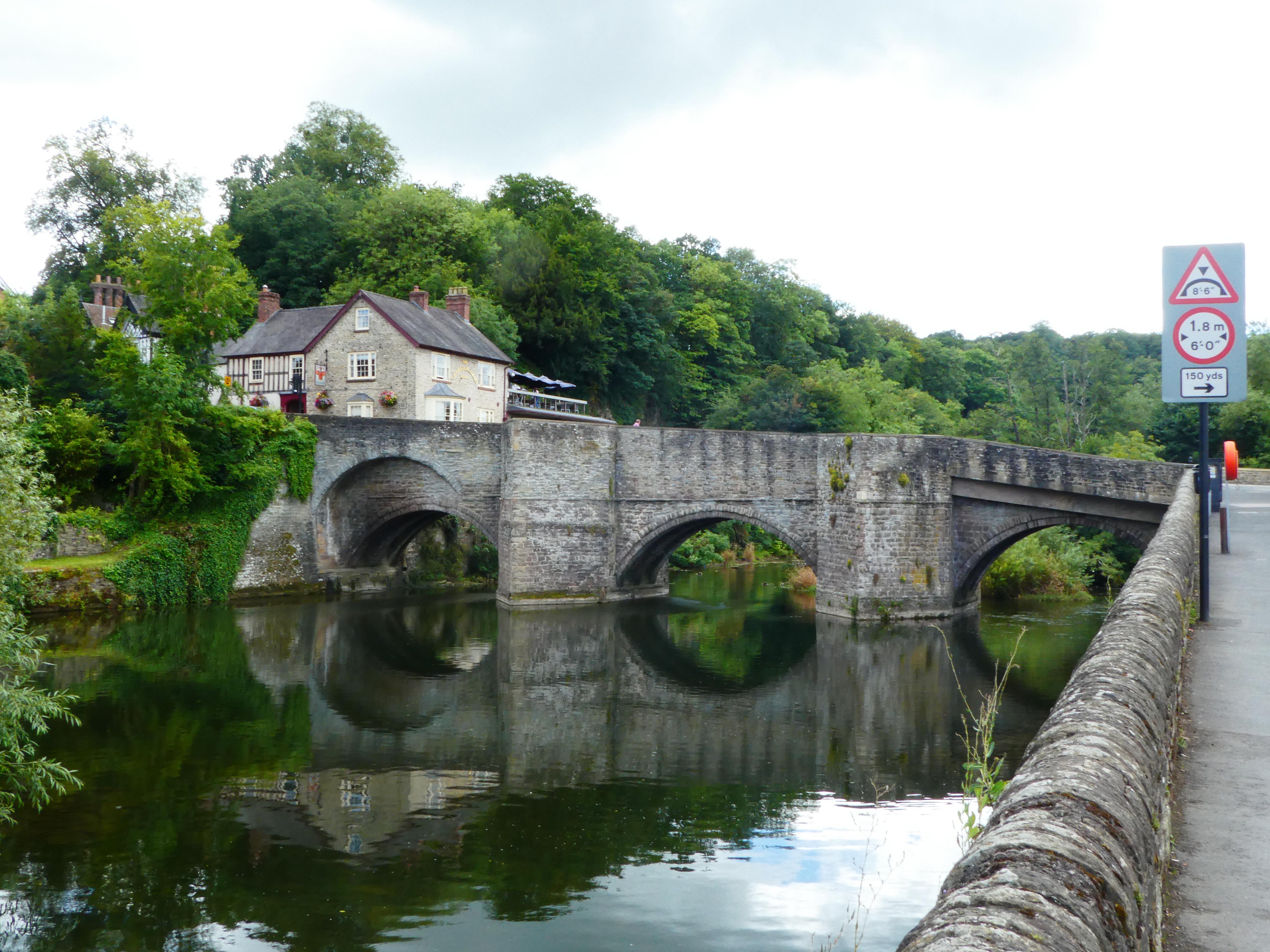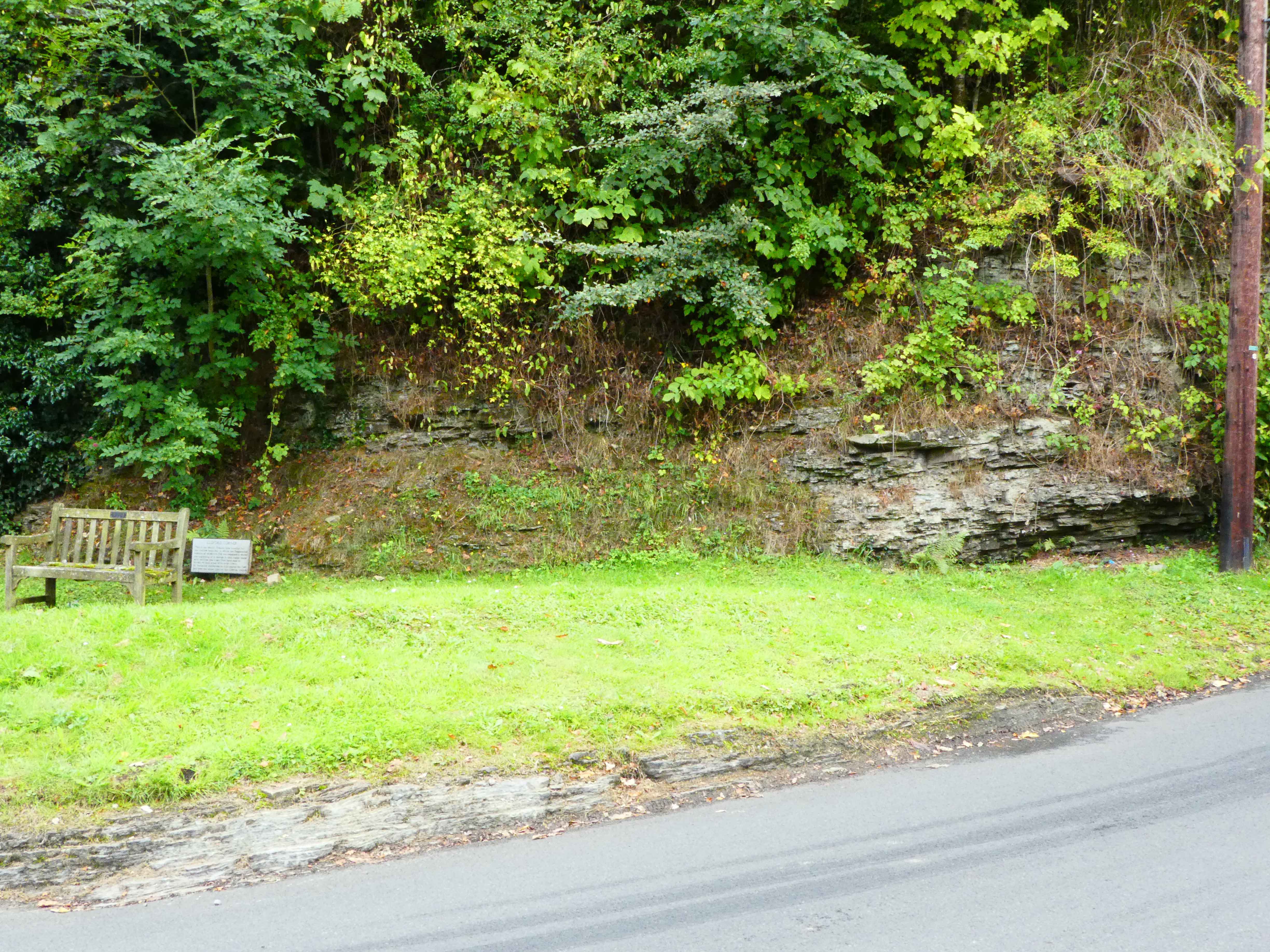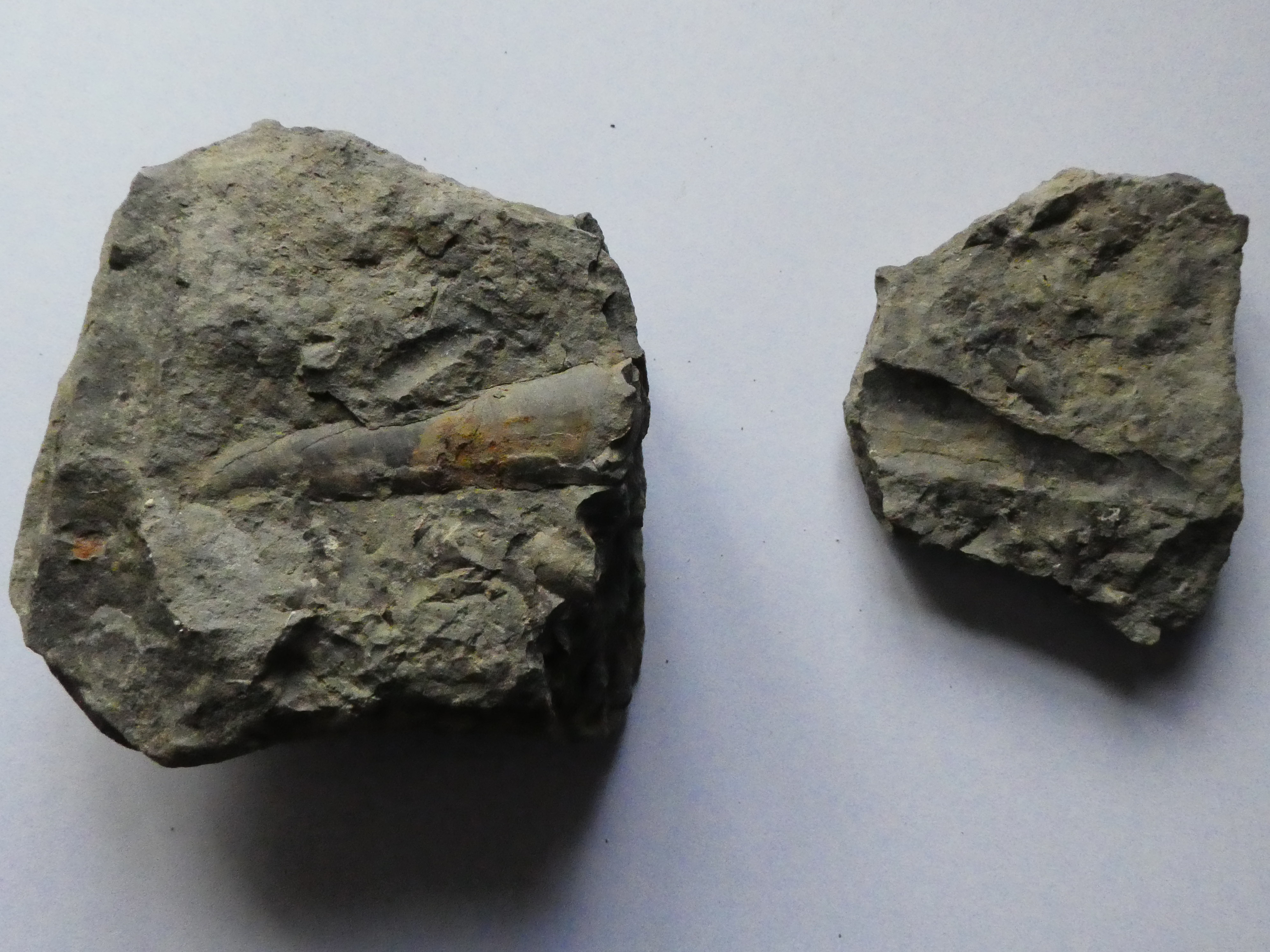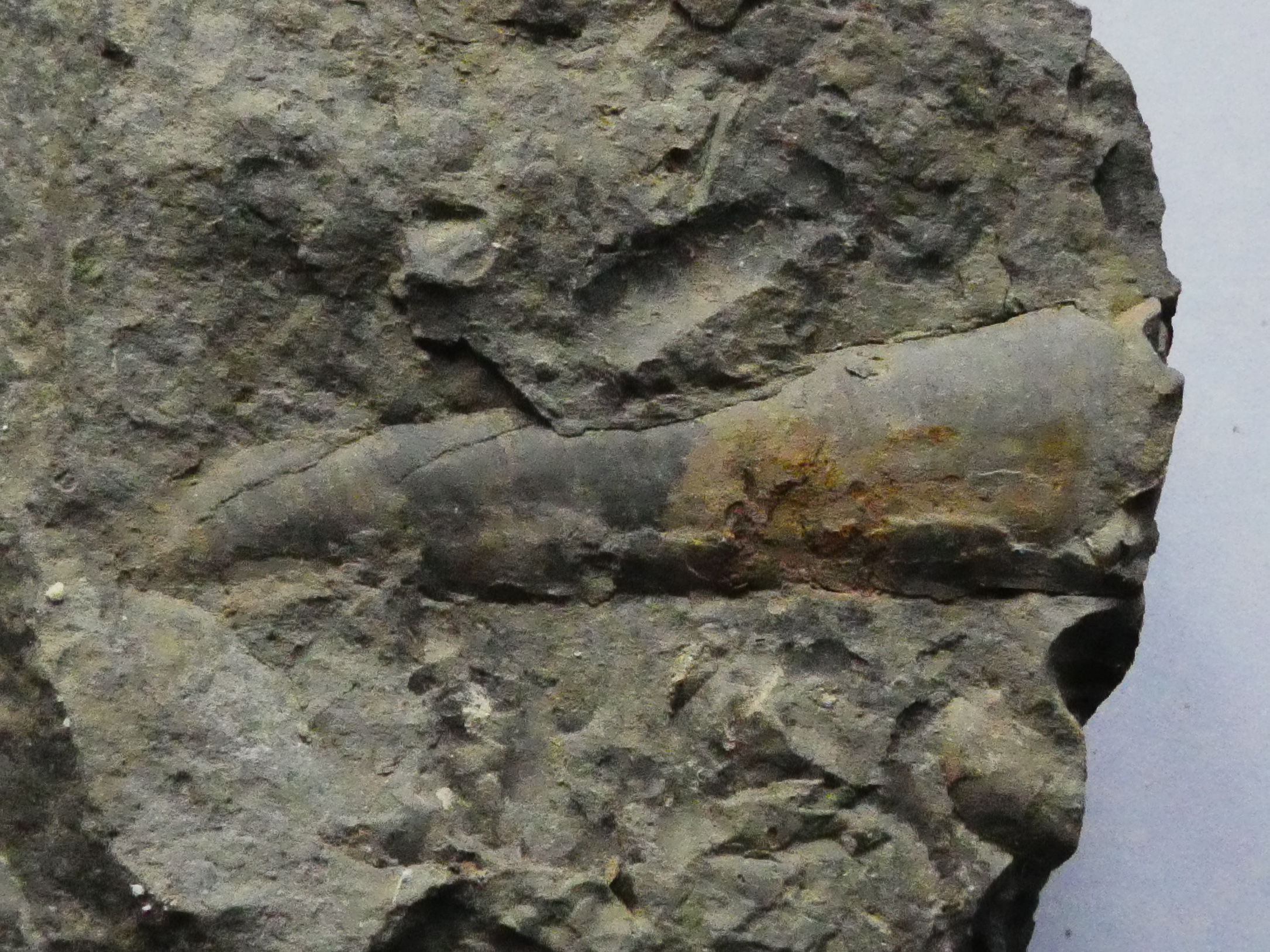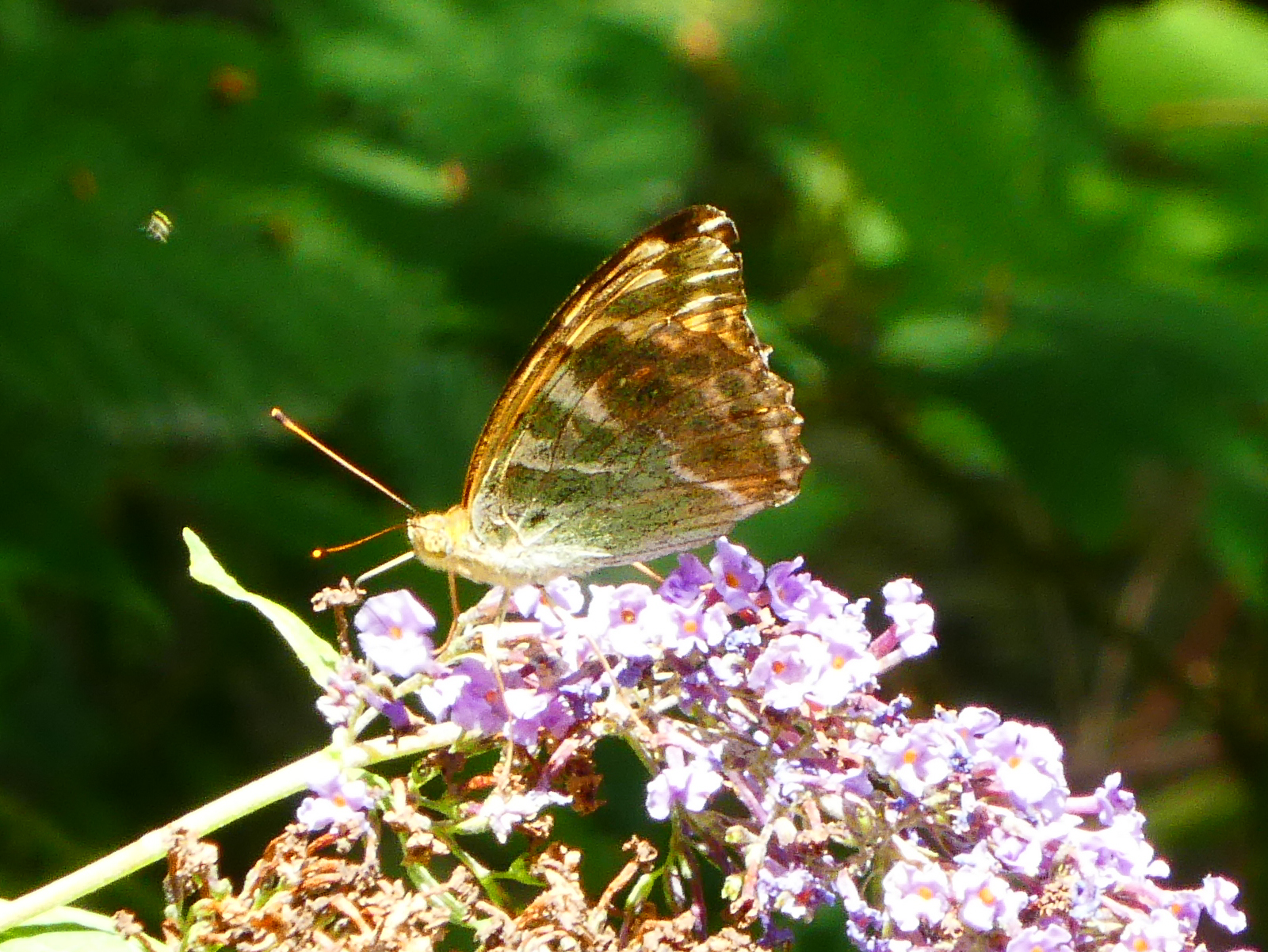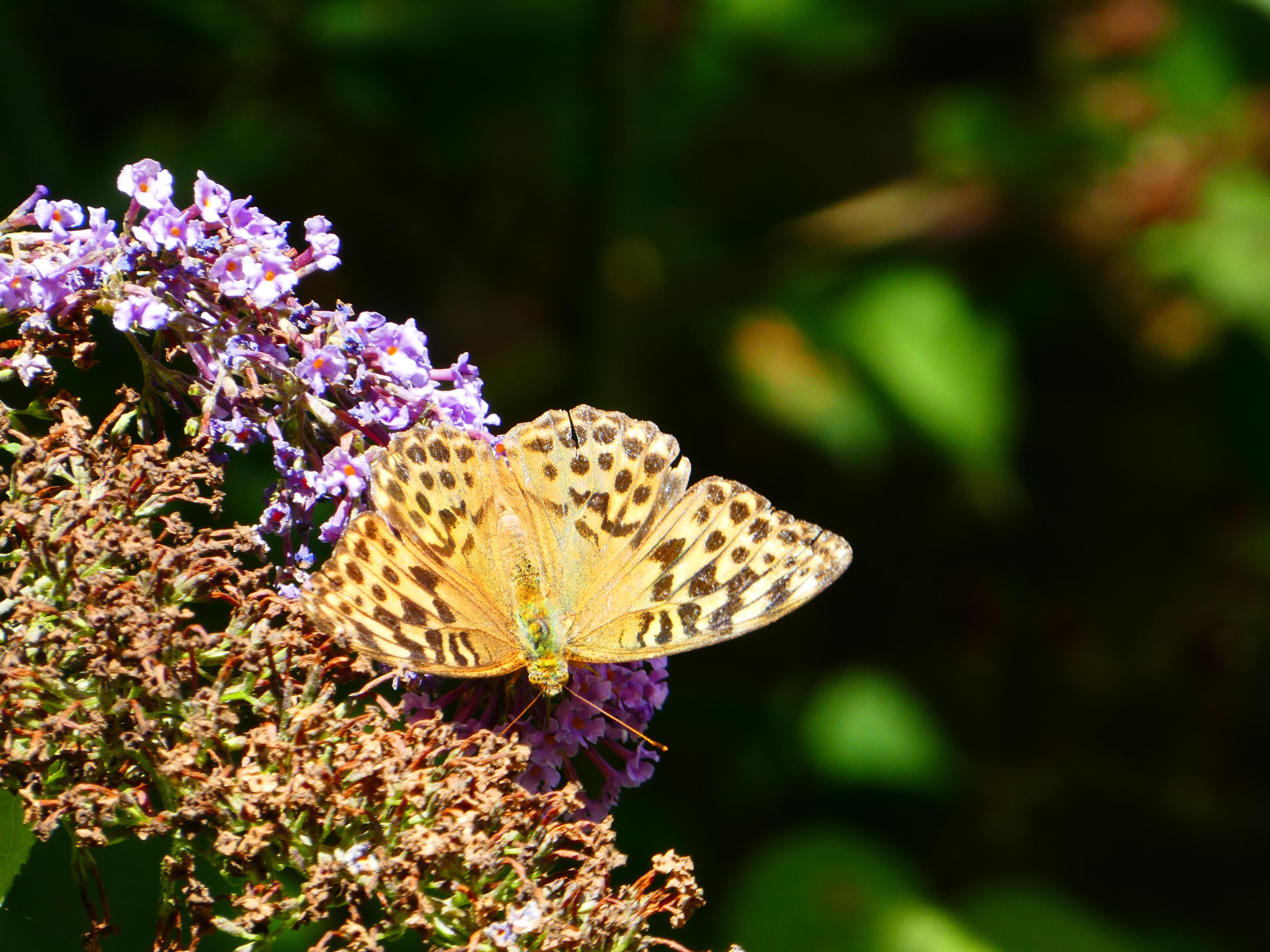 Dark Green Fritillary
Mesoacidalia aglaja
Dark Green Fritillary
Mesoacidalia aglaja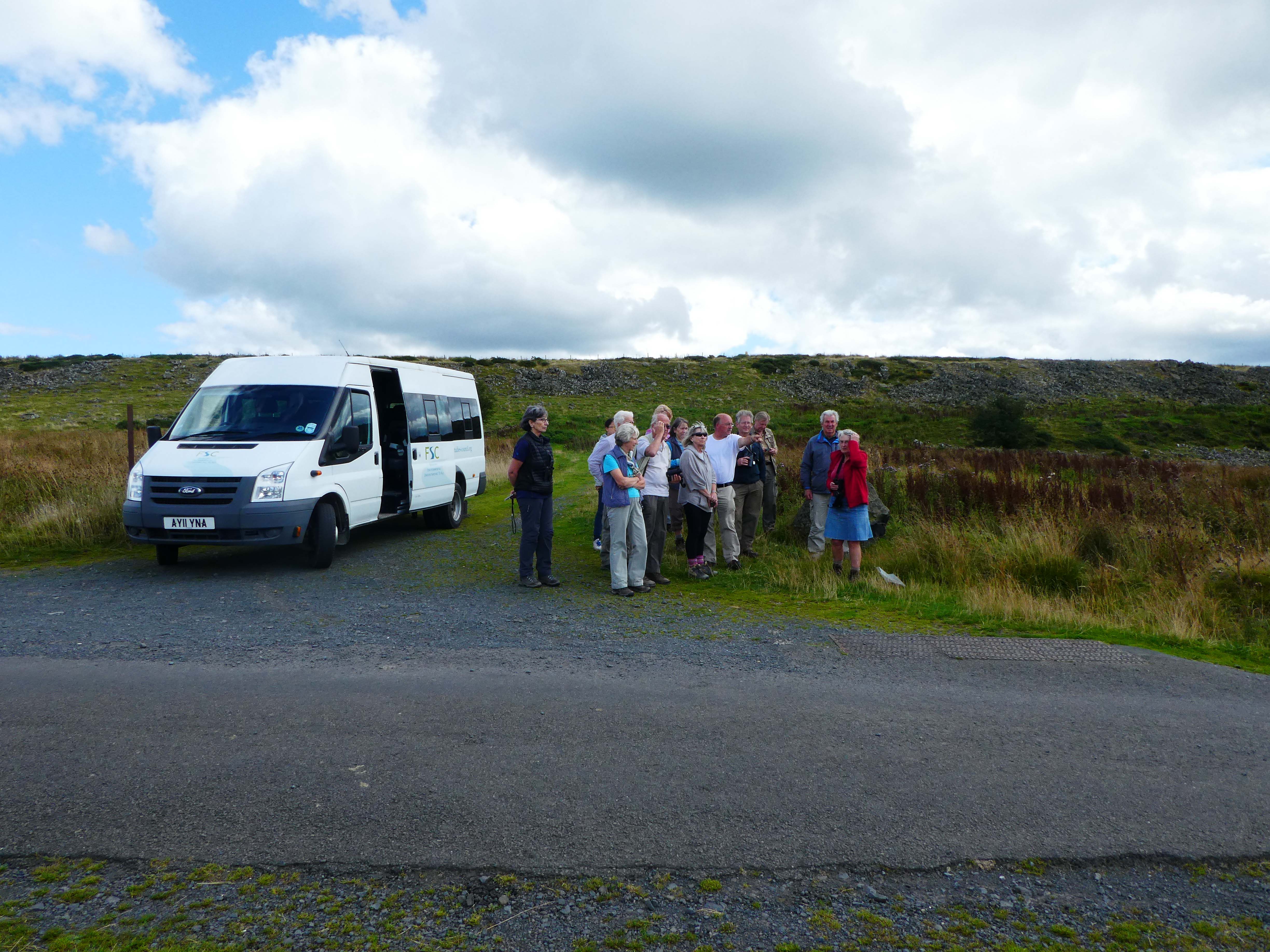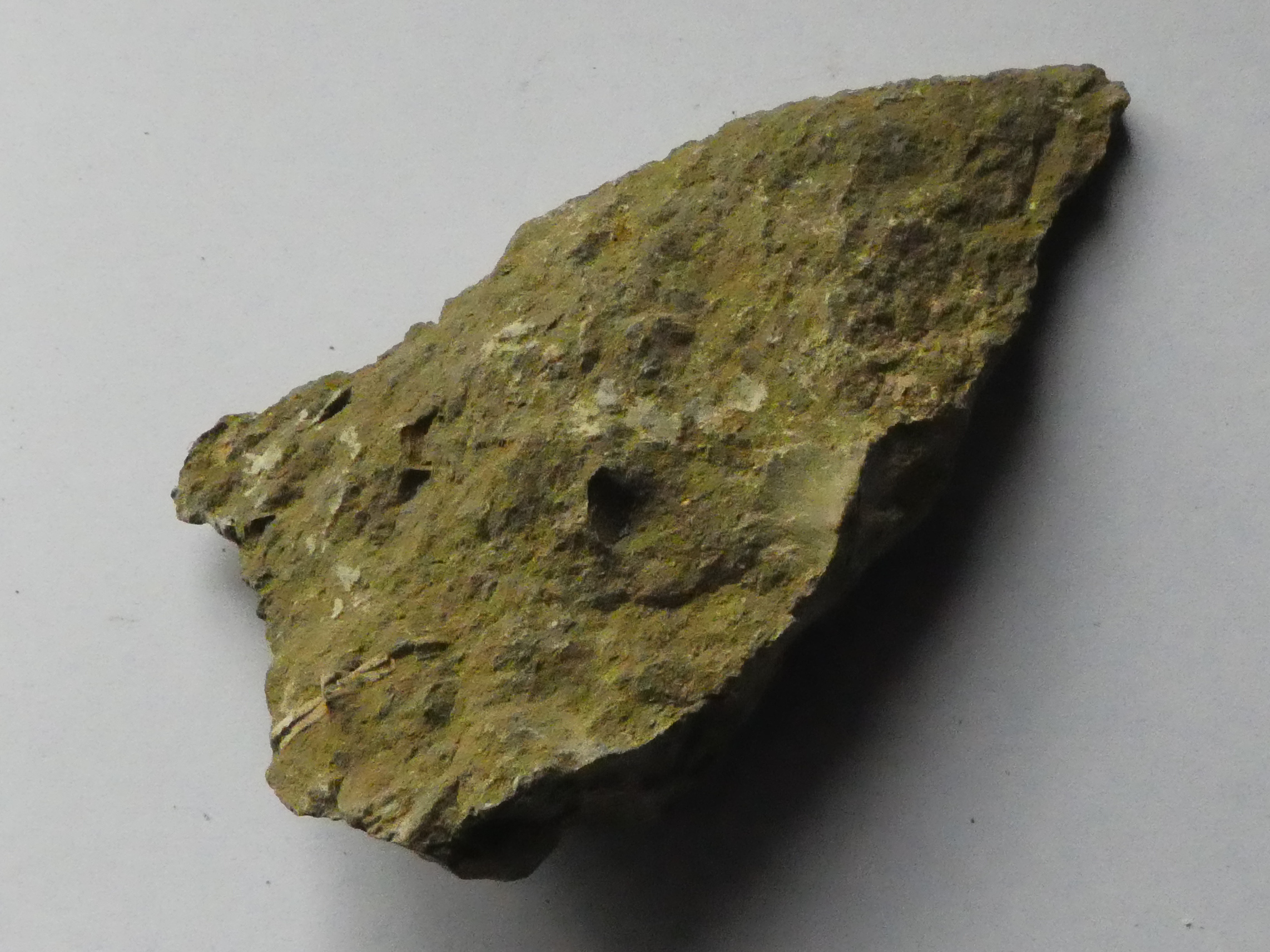 Corndon and Briedden Hills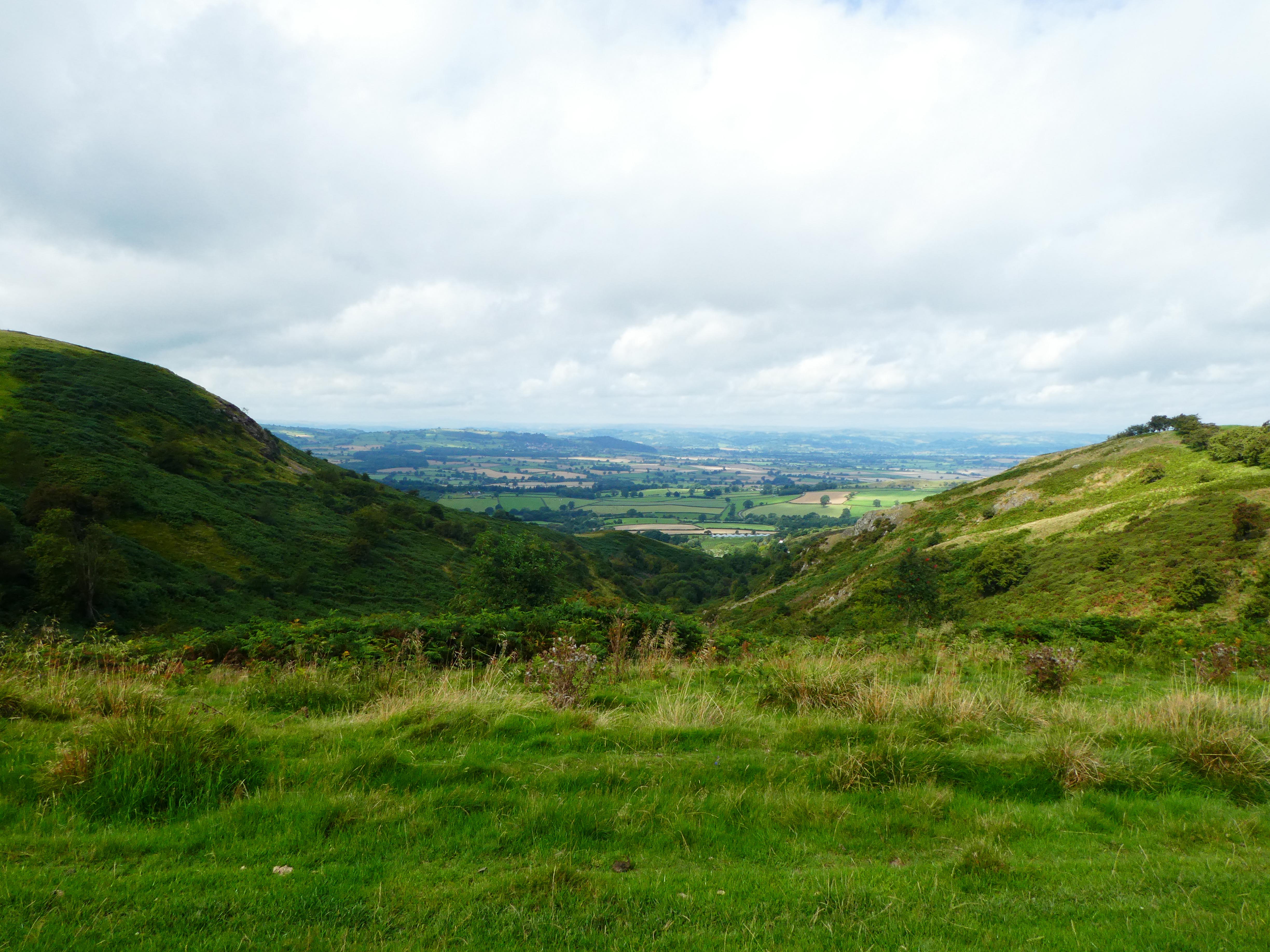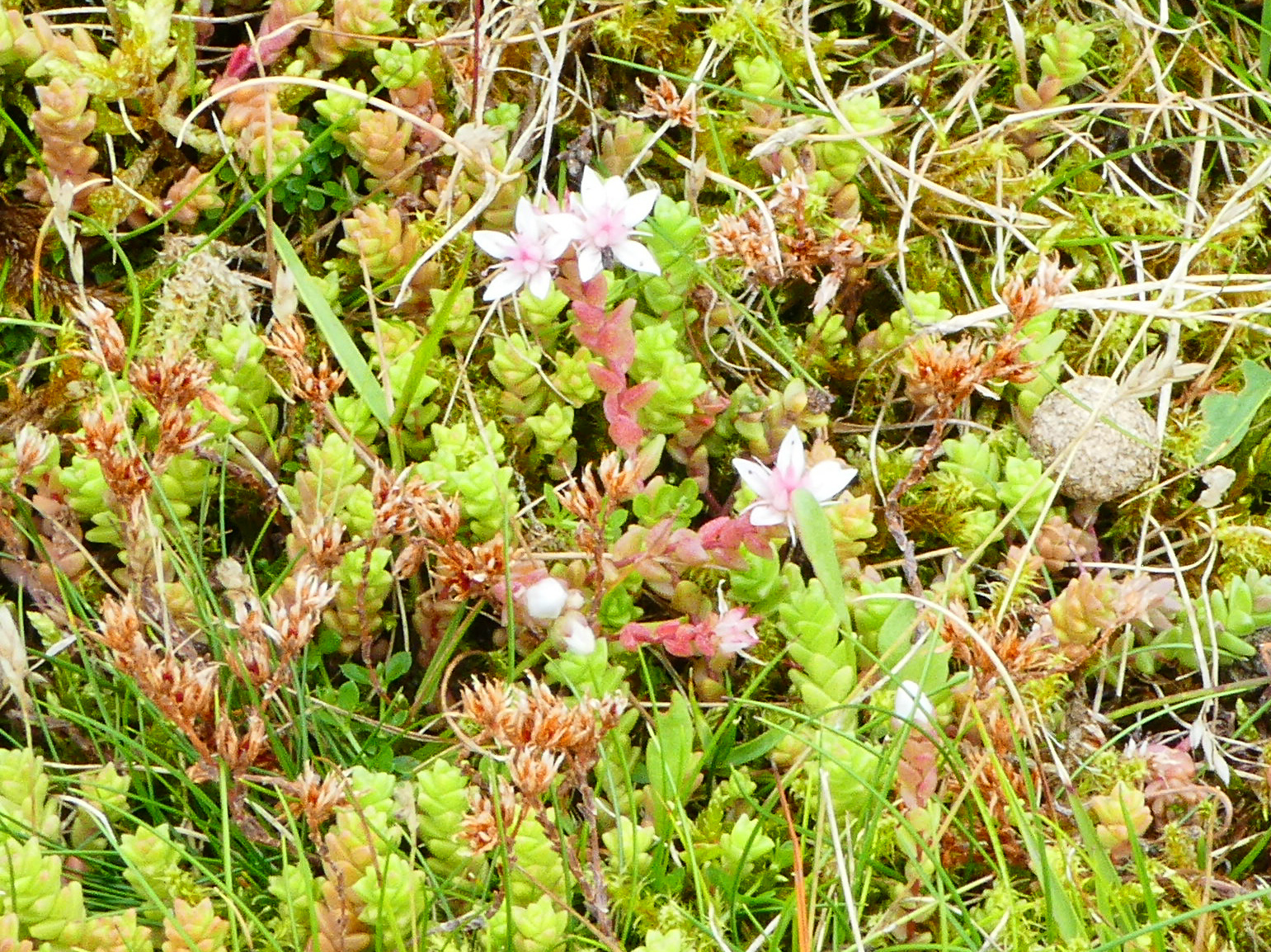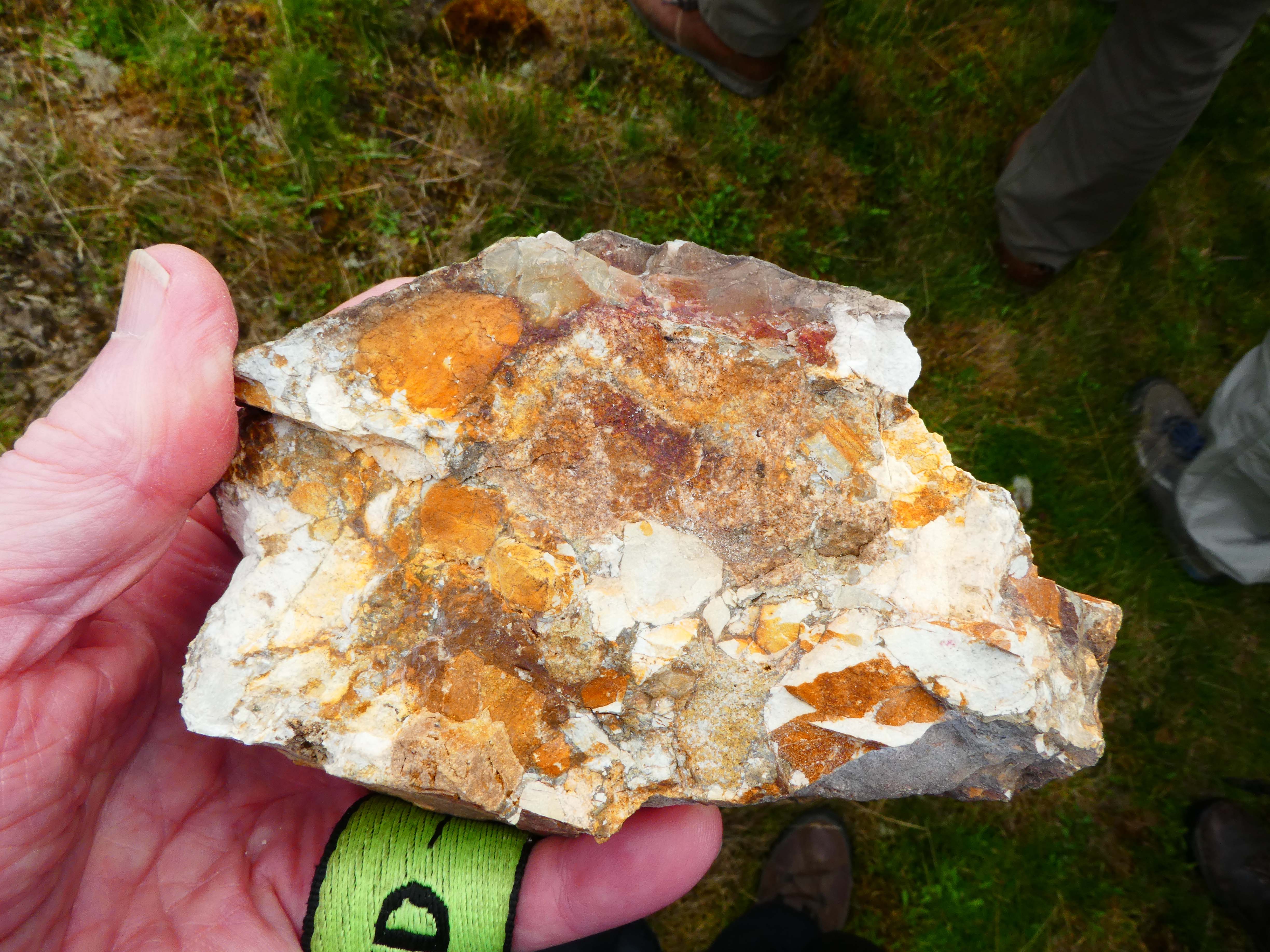 English Stonecrop
Sedum anglicum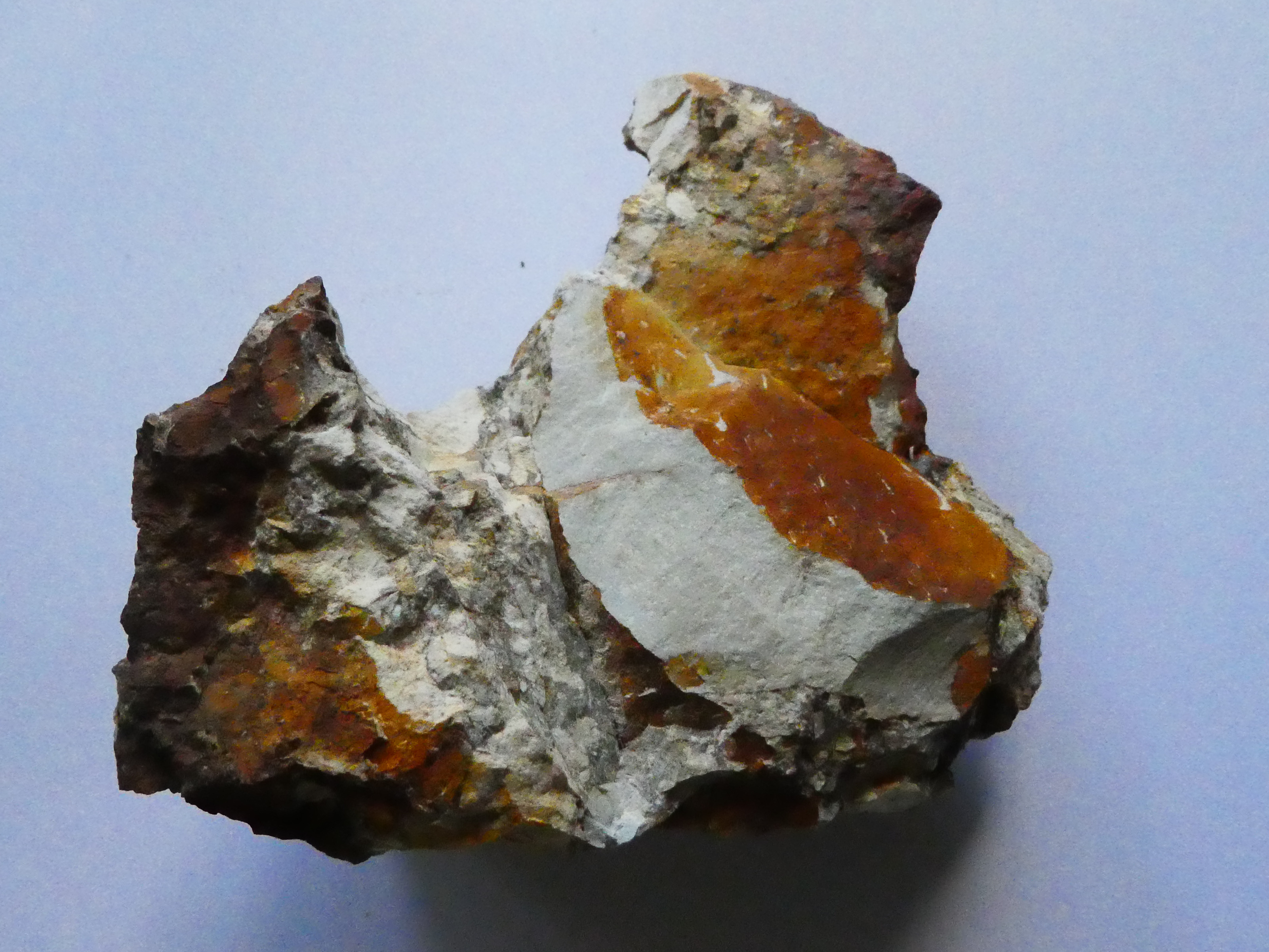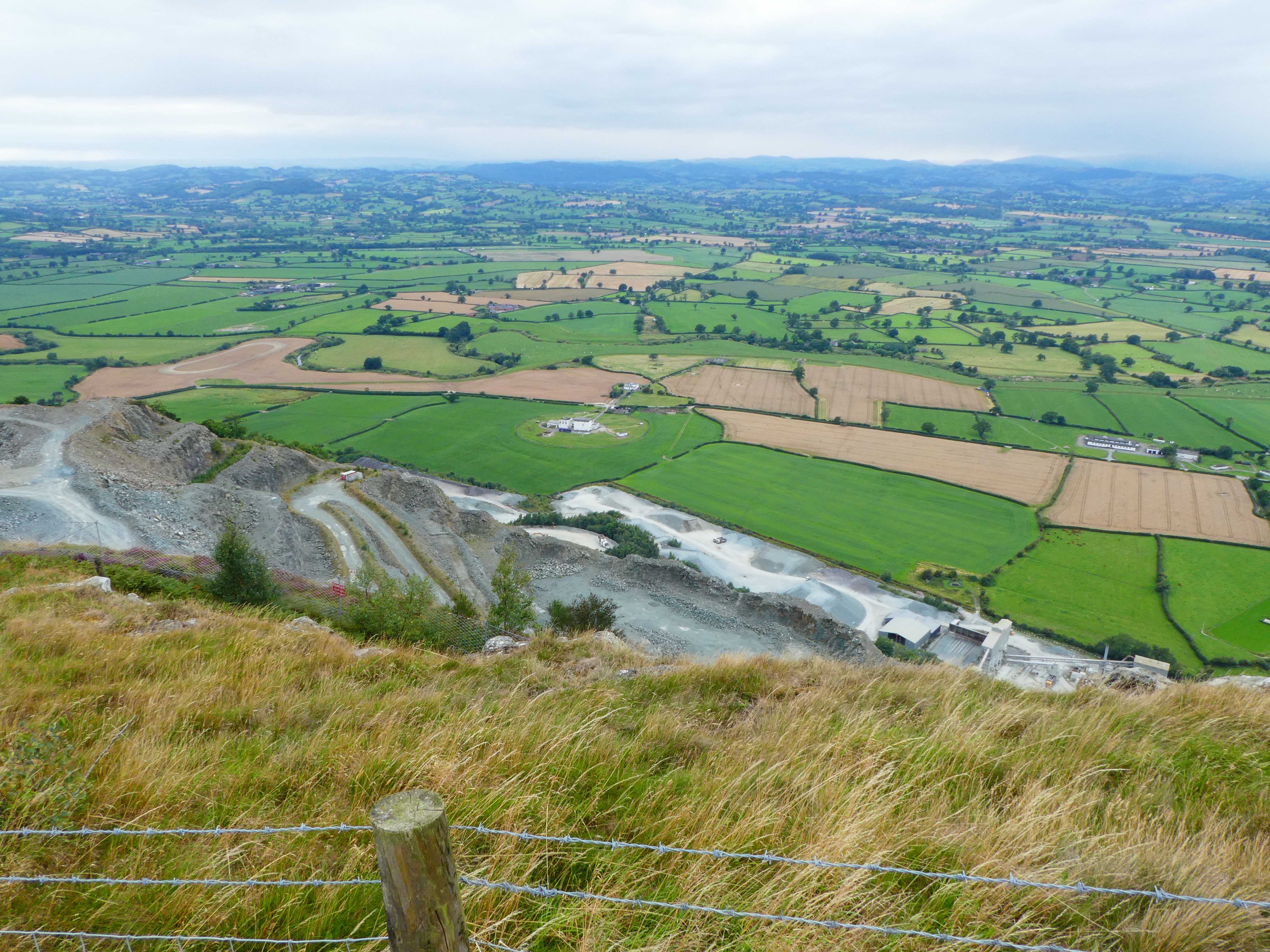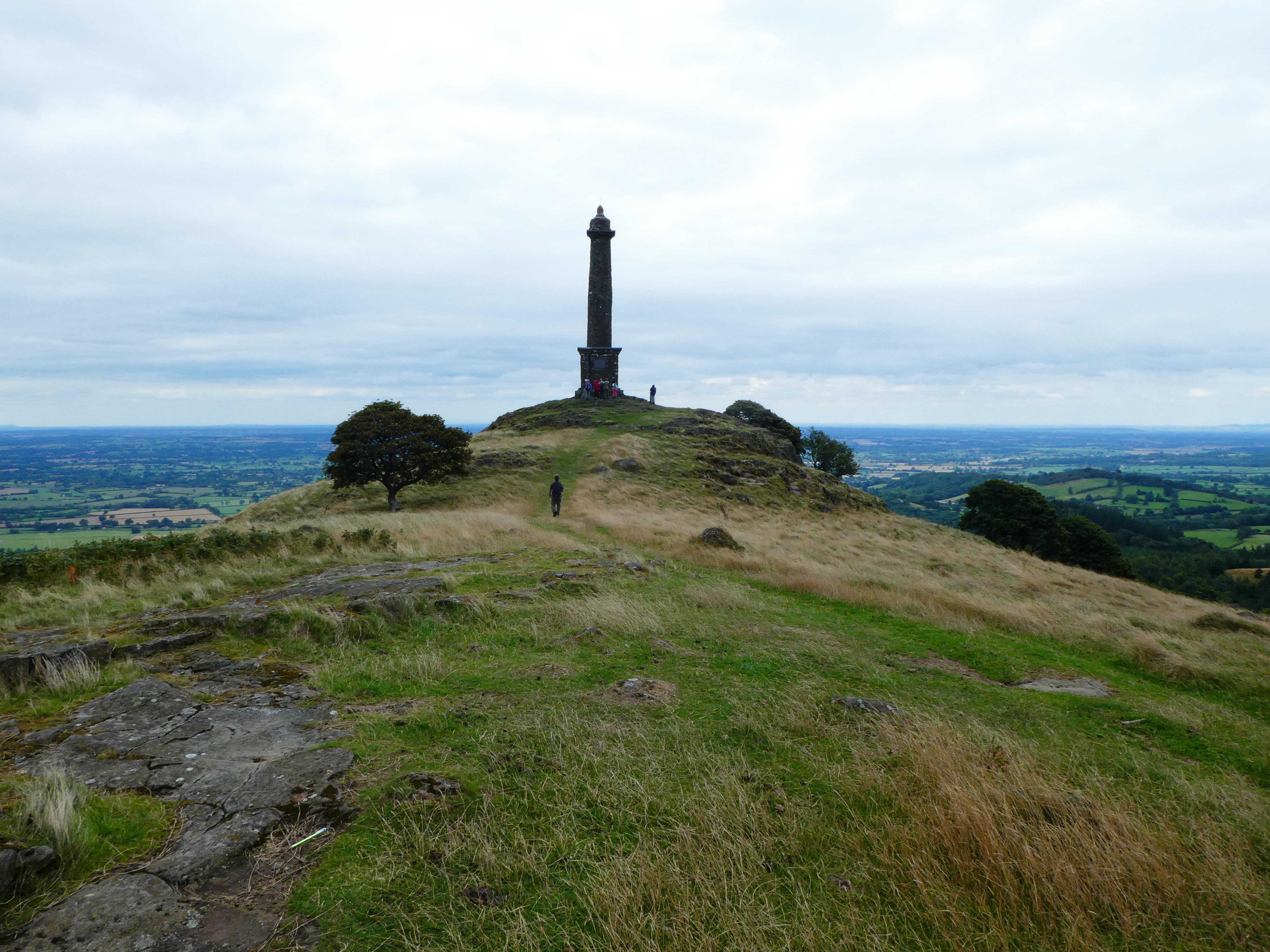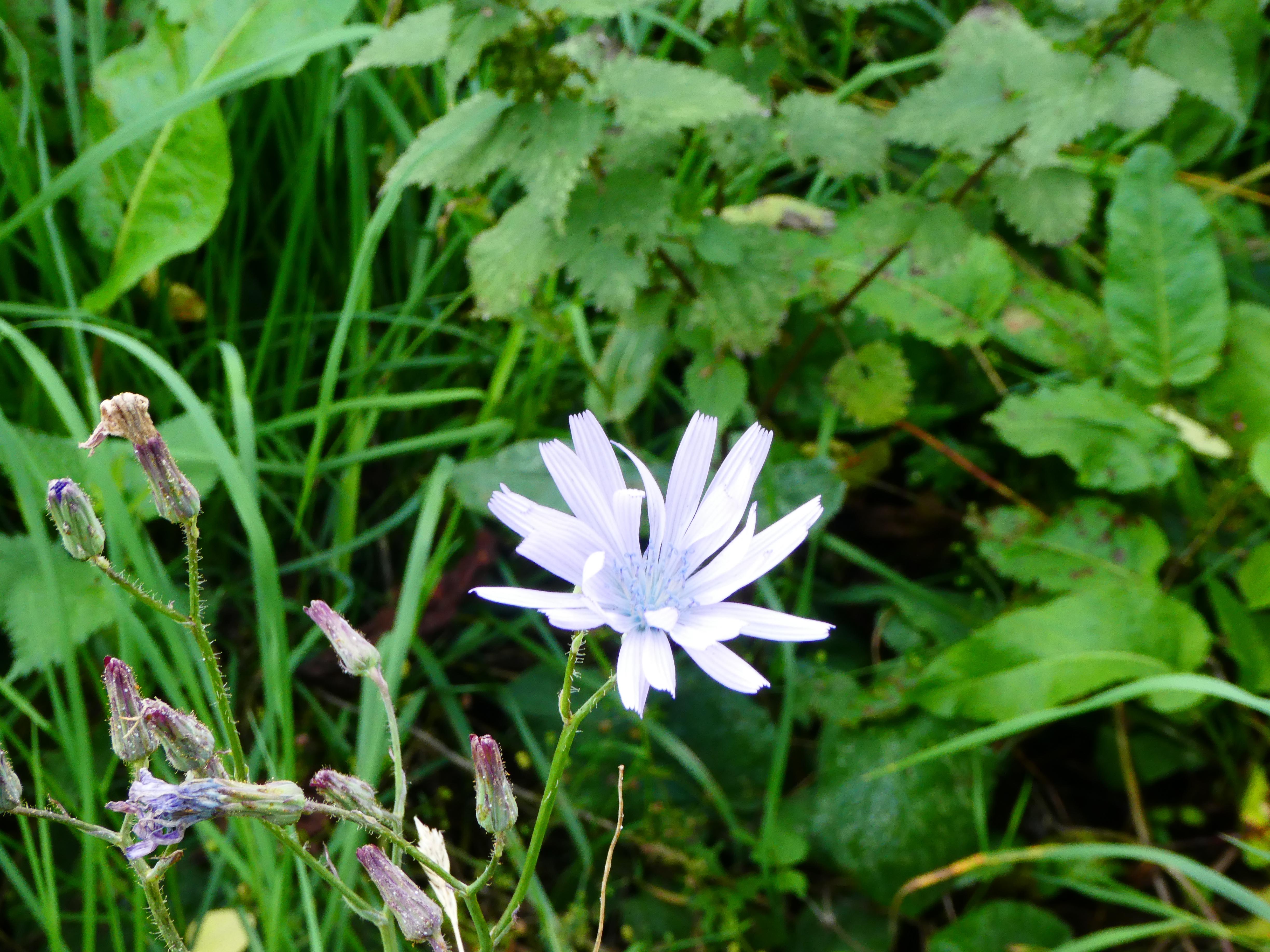 The Briedden Hills
Rodney's Pillar
Common Blue-sow-thistle
Cecerbita macrophylia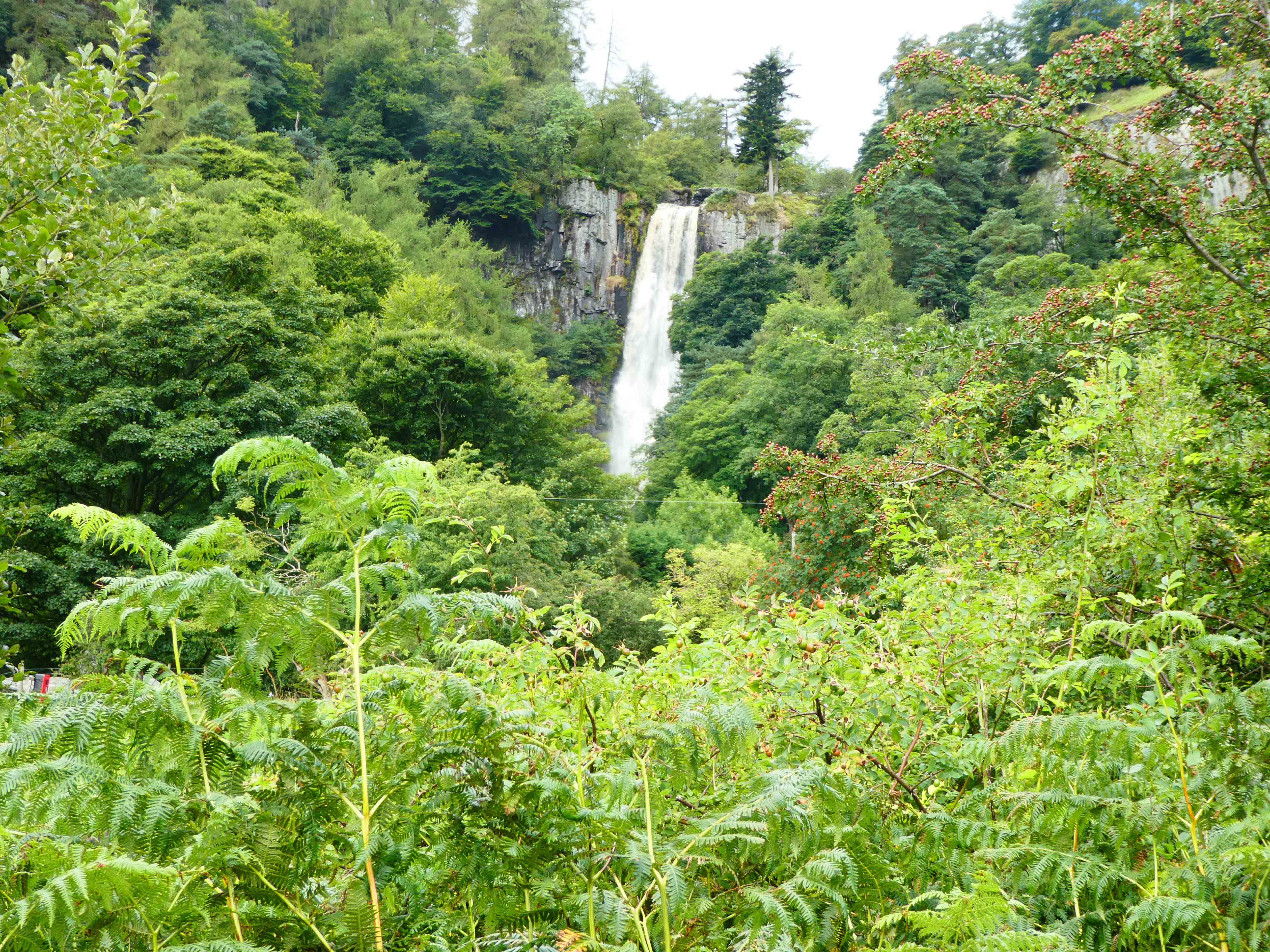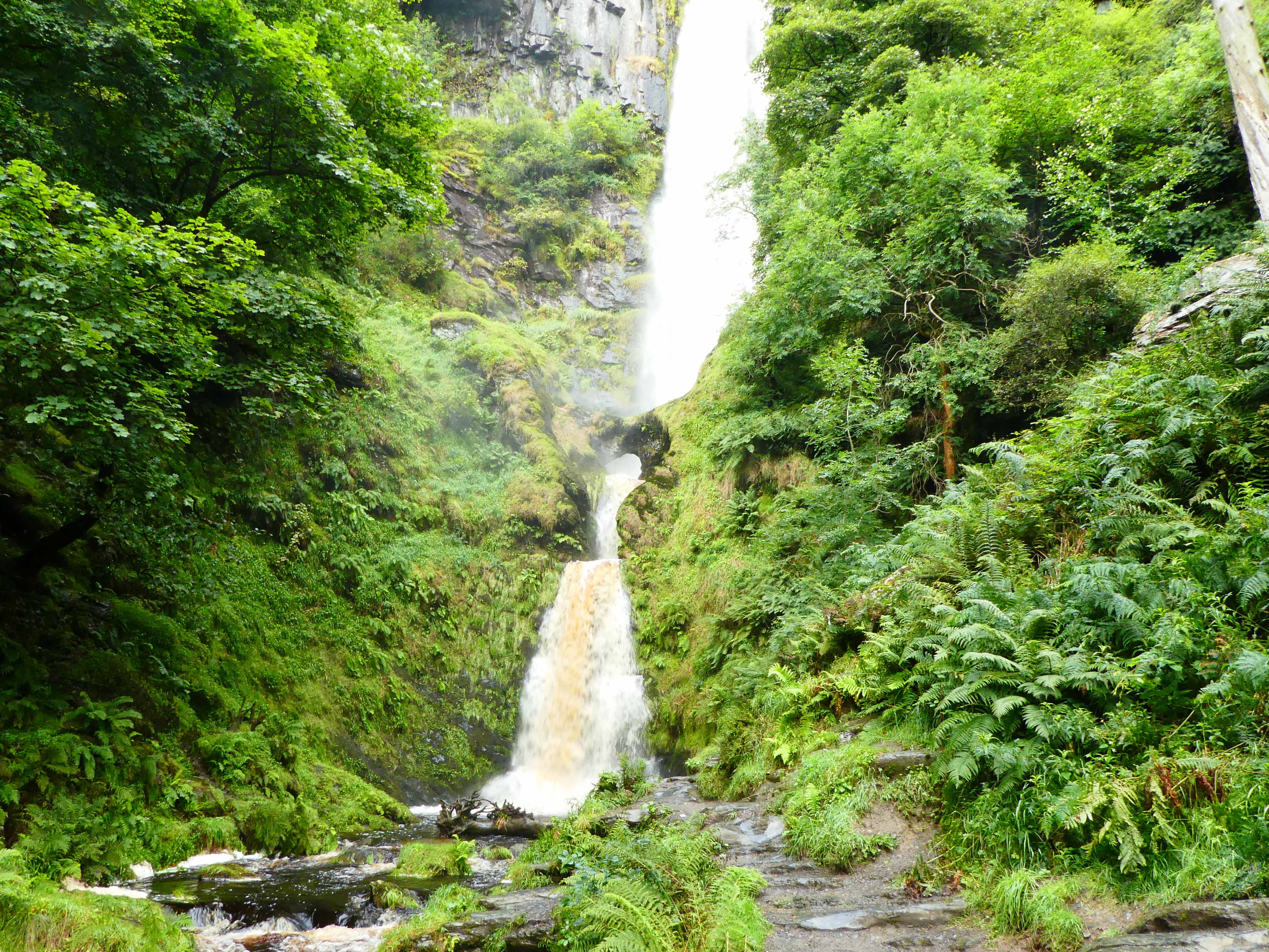 Pistyll Rhaeadr waterfall
Pistyll Rhaeadr waterfall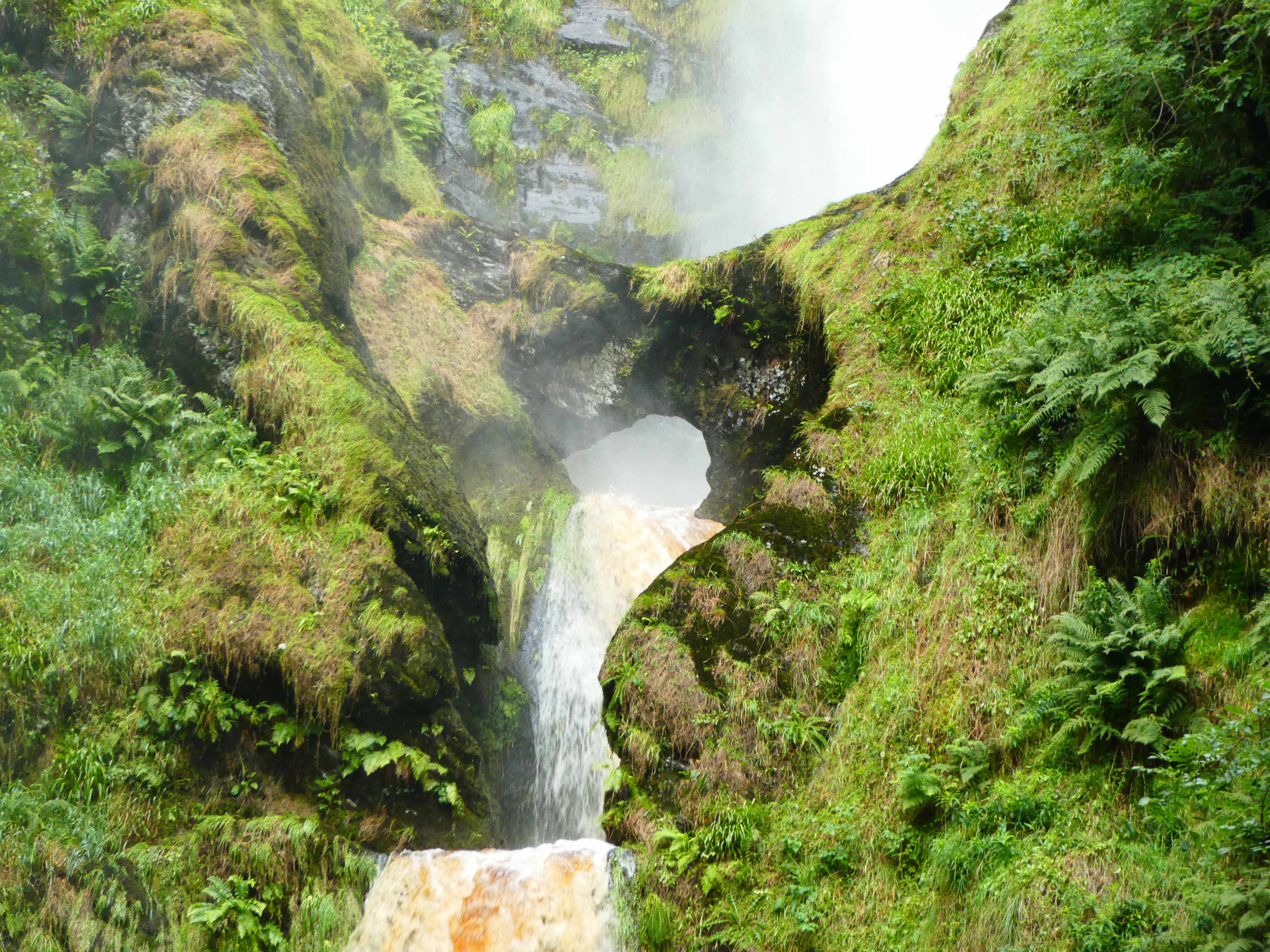 Pistyll Rhaeadr waterfall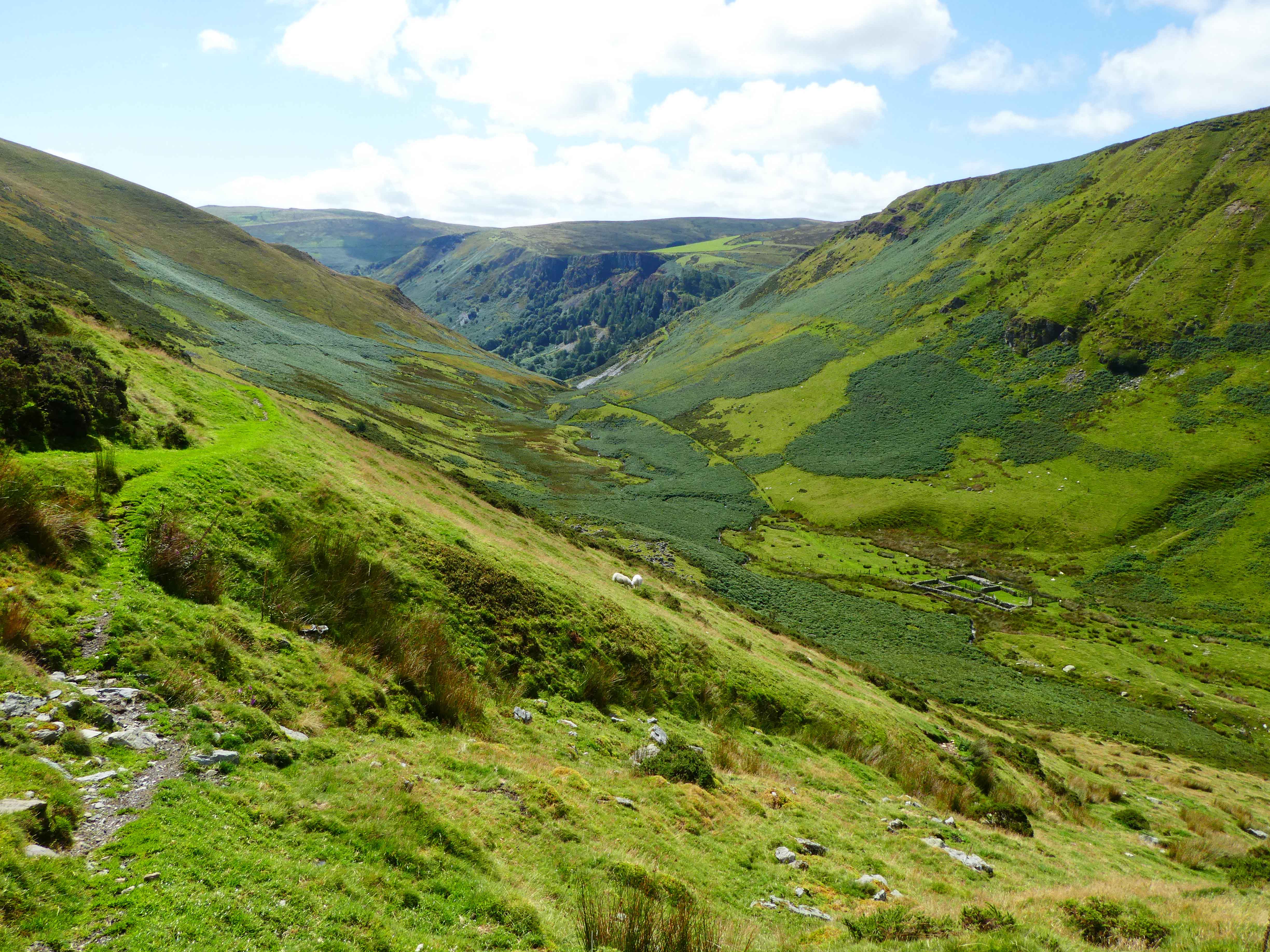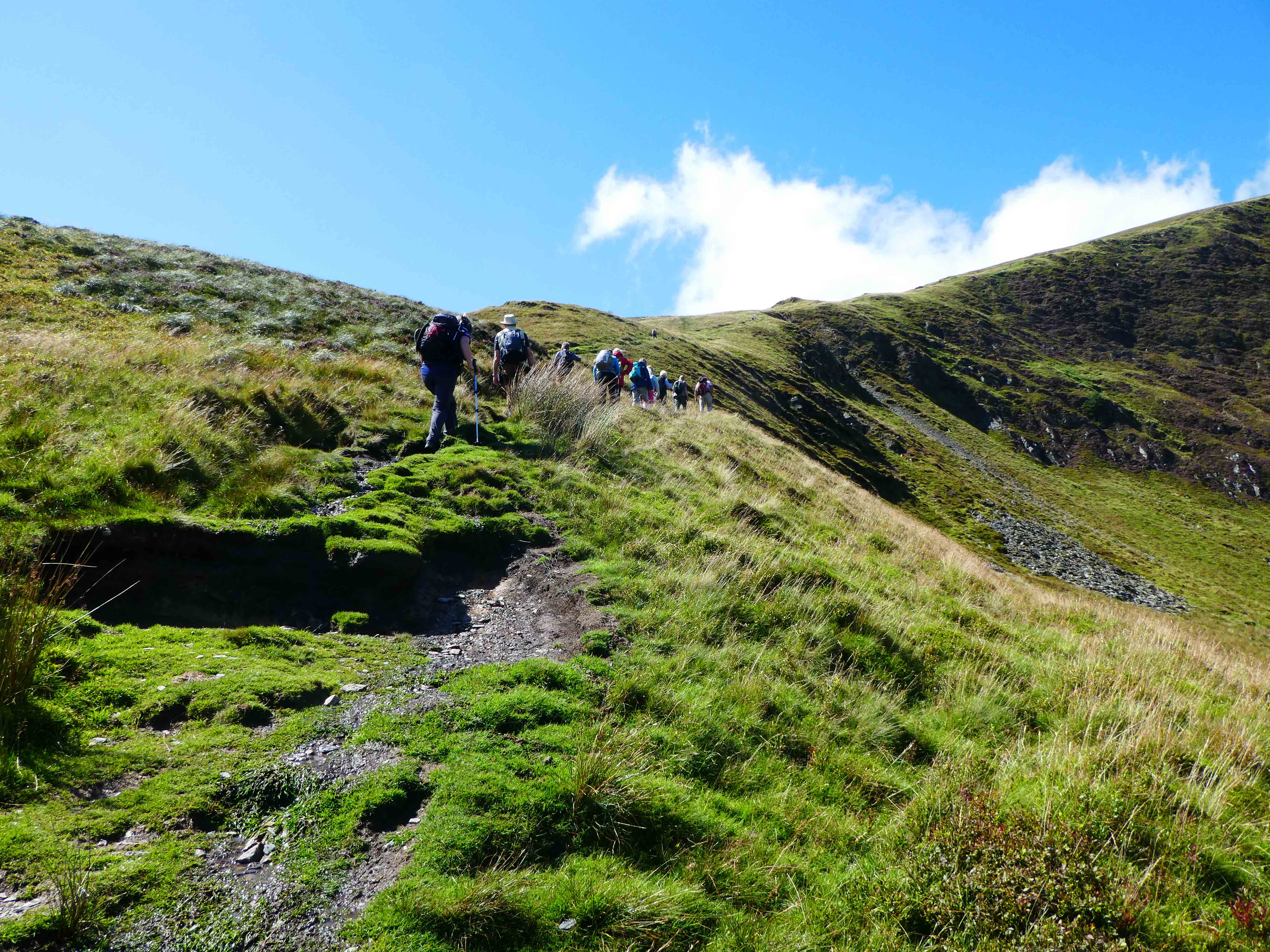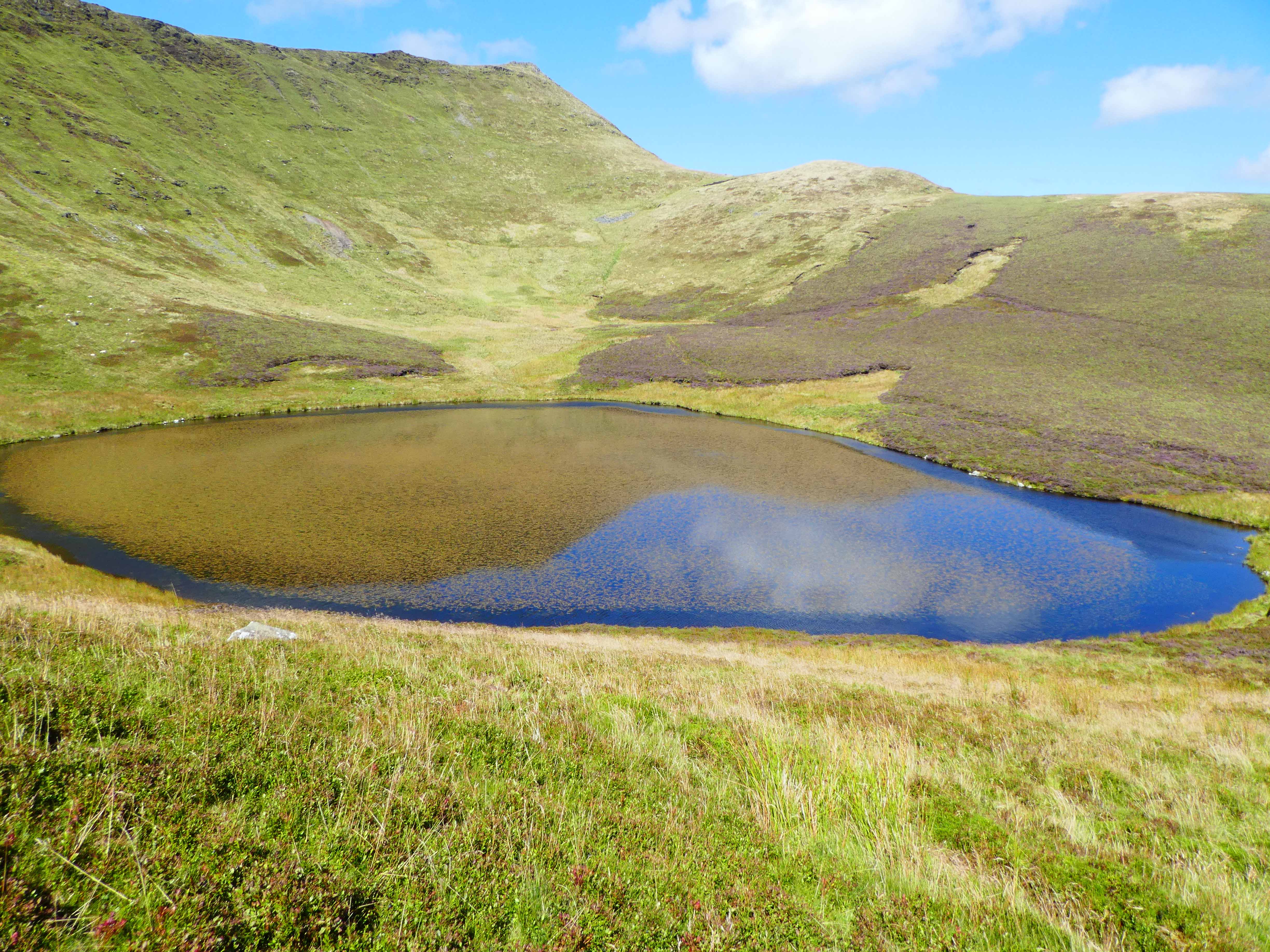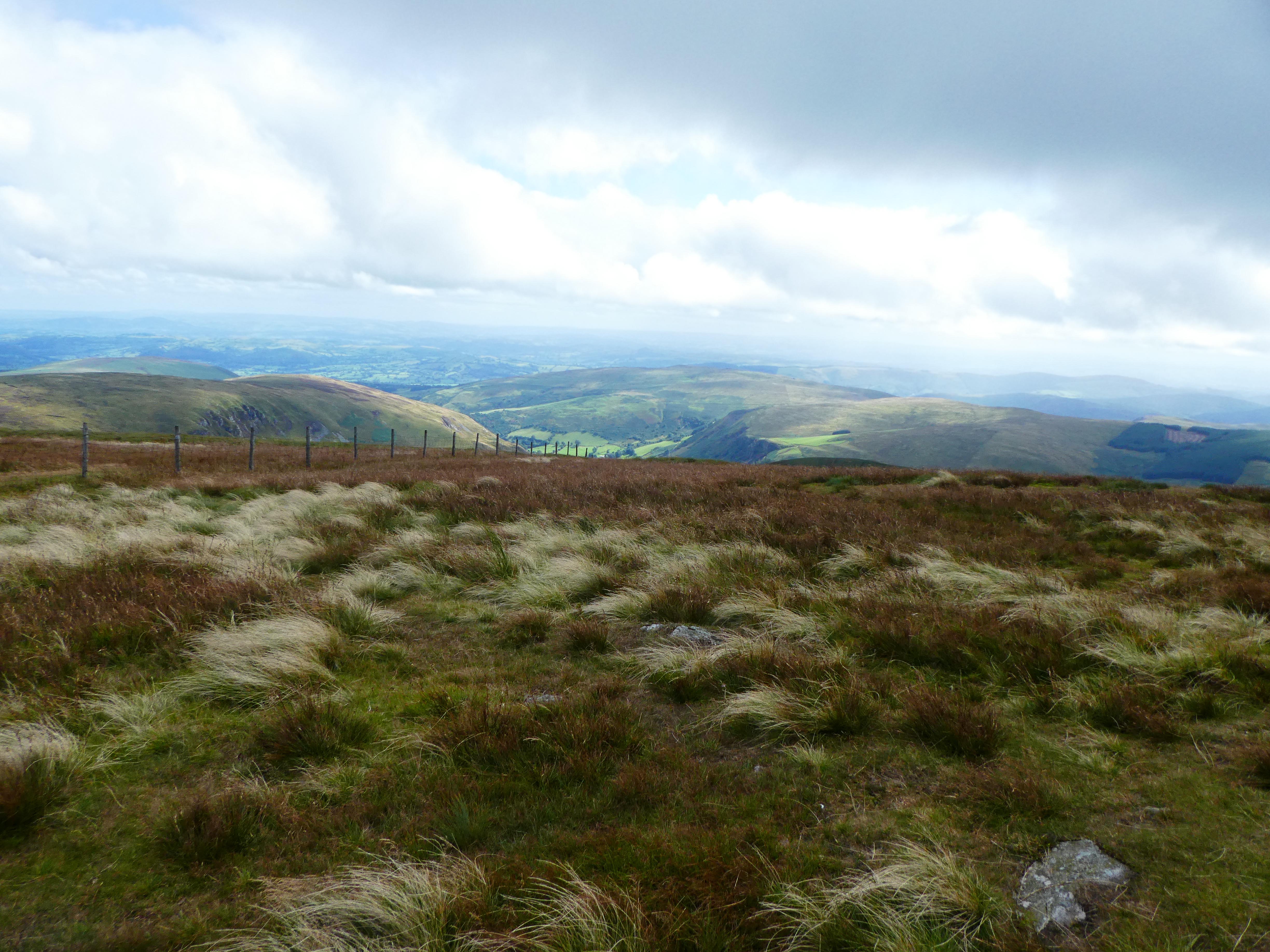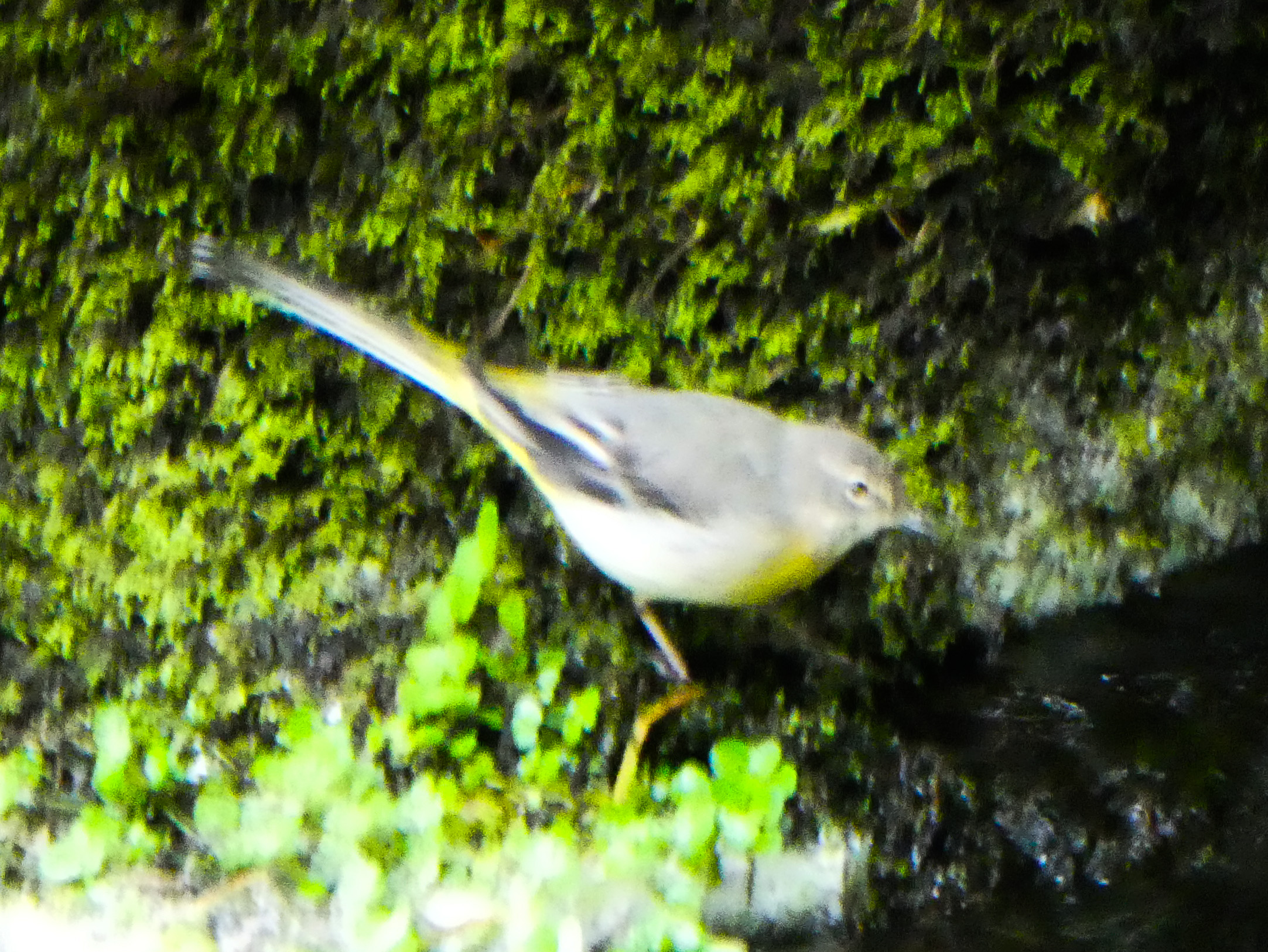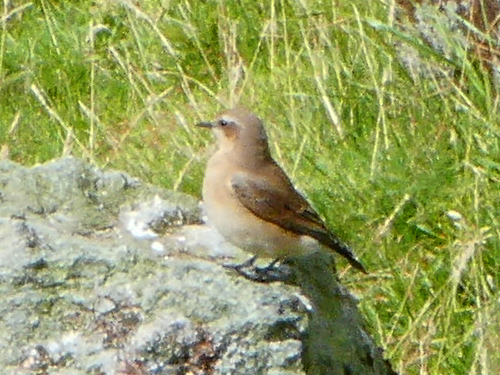 Yellow Wagtail
Motacilla flava
Wheatear
Oenanthe oeanthe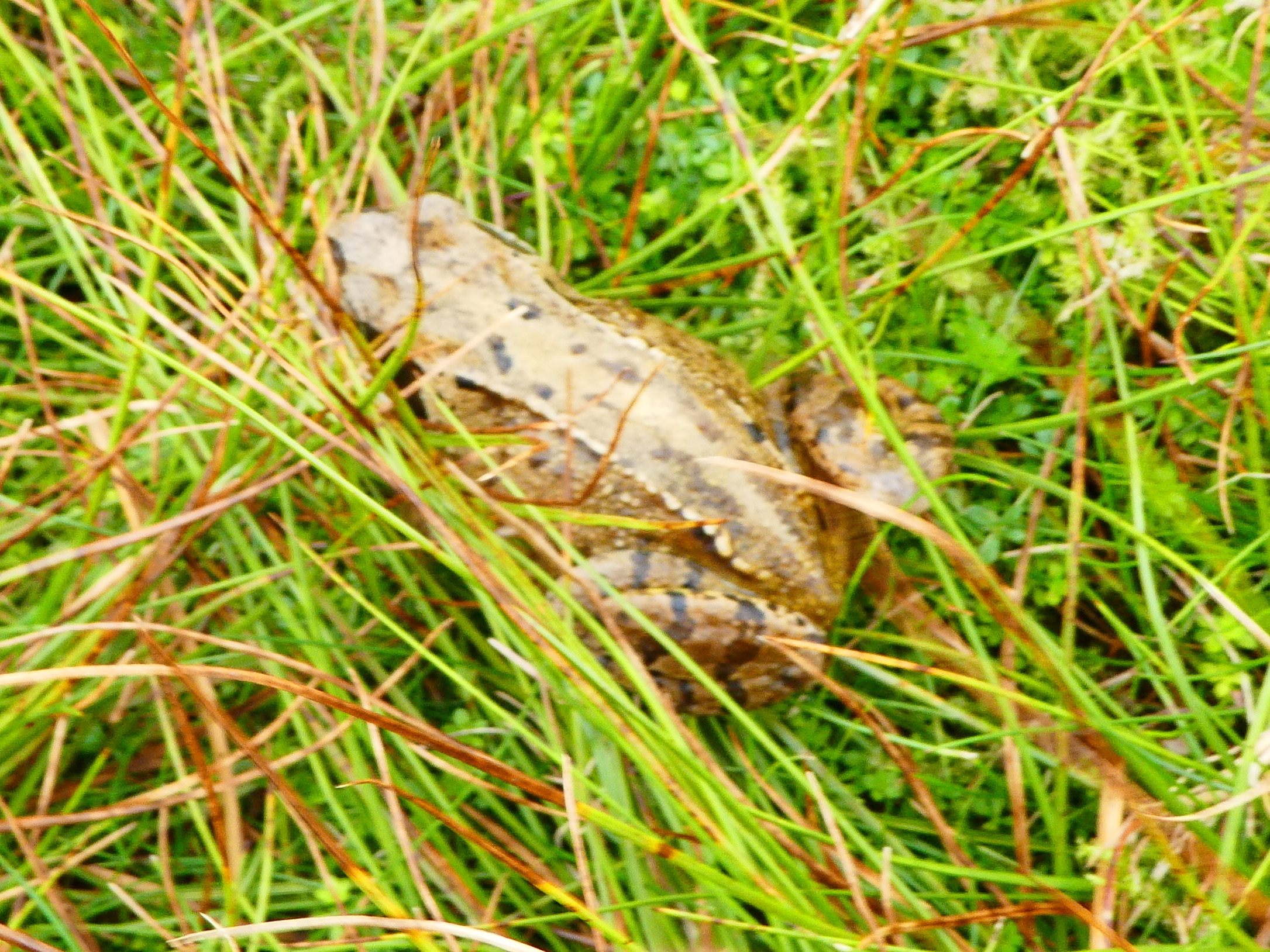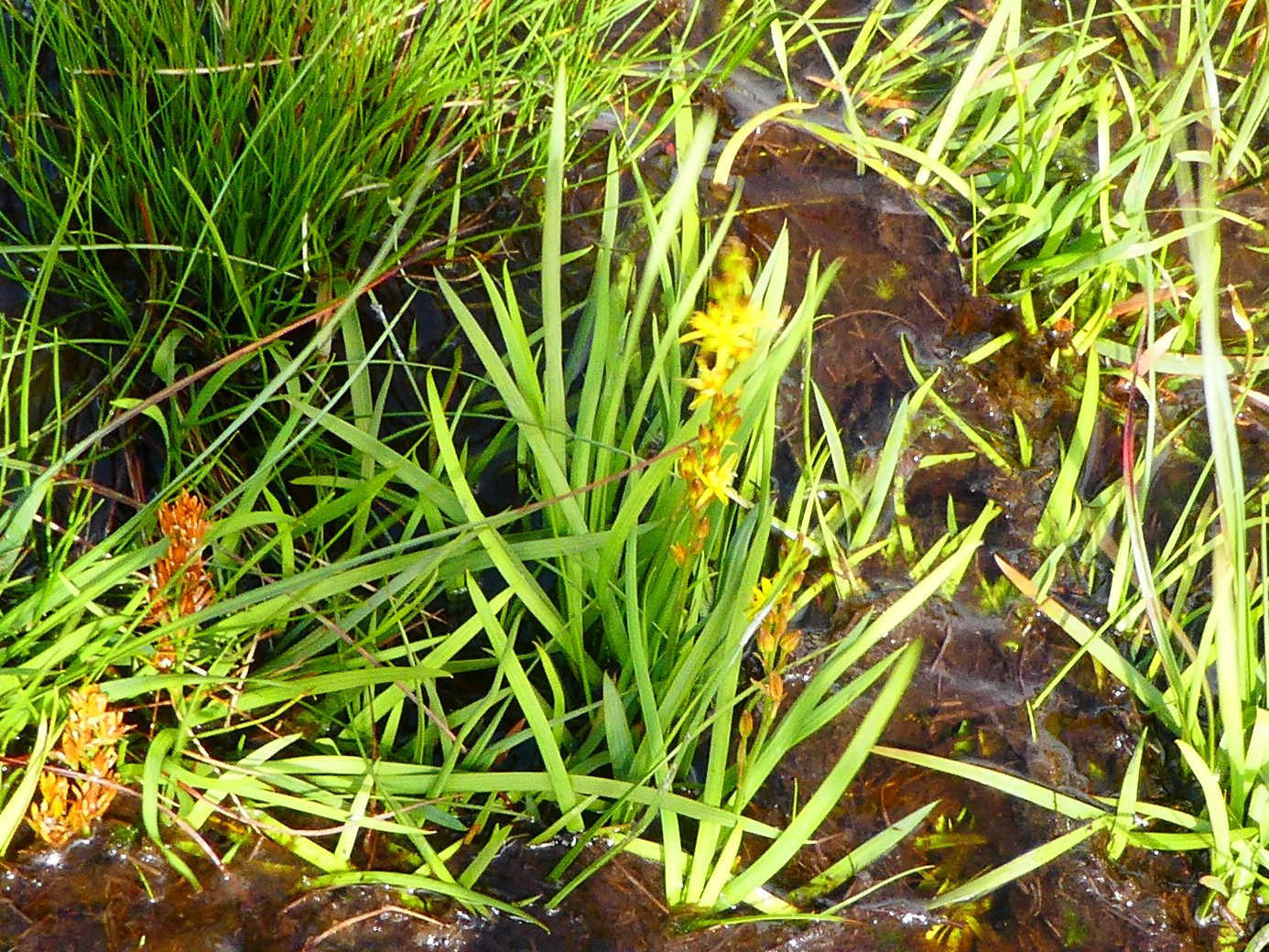 Bog Asphodel
Narthegium assifragum